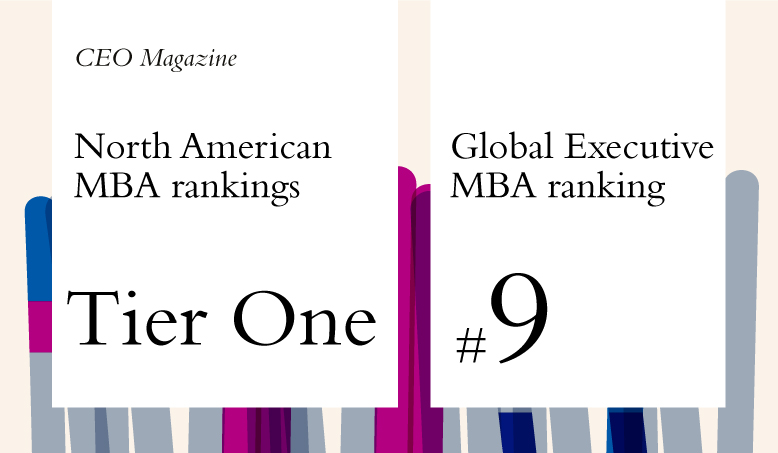 Hult International Business School has been recognized as a Tier One Business School in CEO Magazine's Global MBA rankings for the fifth consecutive year. The publication also ranks Hult's Global Executive MBA program #9 best Executive MBA program in its Global Executive MBA rankings.
The rankings assess fact-based criteria to help students identify schools that combine exceptional quality with a strong return on investment. Hult's ranking, alongside other top schools, credits the quality of faculty, classroom experience, international diversity, and professional development as well as accreditation, faculty to student ratio, and international exposure.
CEO Magazine is the latest publication to recognize Hult's commitment to quality education. The Economist, Forbes, FT, and Bloomberg Businessweek all place Hult among the top business schools globally thanks to a practical, cutting-edge curriculum and impressive career outcomes for Hult alumni.
Hult International Business School MBA and EMBA rankings
#70 Best Executive MBA program – Financial Times (2019)
#38 Best Global Full-Time MBA program – The Economist (2019)
#53 Best Global Executive MBA program – The Economist (2018)
#15 Best International MBA – Forbes (2017)
About Hult International Business School
Hult International Business School is a non-profit educational pioneer and the first US business school to be accredited by all three of the world's most prestigious accrediting bodies: AACSB, EQUIS, and AMBA. Ranked by the Financial Times, Economist, Forbes, and Bloomberg Businessweek, Hult offers programs at undergraduate, graduate, and executive education levels and awards joint US-UK degrees across its global campuses in Boston, San Francisco, London, Dubai, Shanghai, and New York. Founded by one of Europe's most successful entrepreneurs—Bertil Hult—the school was founded to offer an alternative to traditional, theory-based education. Hult's philosophy is that business skills can only truly be learned by doing. By immersing students from all over the world in practical, hands-on experiences from day one, Hult's programs develop the skills employers and entrepreneurs need most.

_________________________________________________________________
To find out more about Hult's future-focused global business degrees, download a brochure.
Hult offers a range of highly skills-focused and employability-driven business school programs, including a range of practical MBA options and top-ranked one-year global masters, including a Masters in International Business.
More like this
Related posts