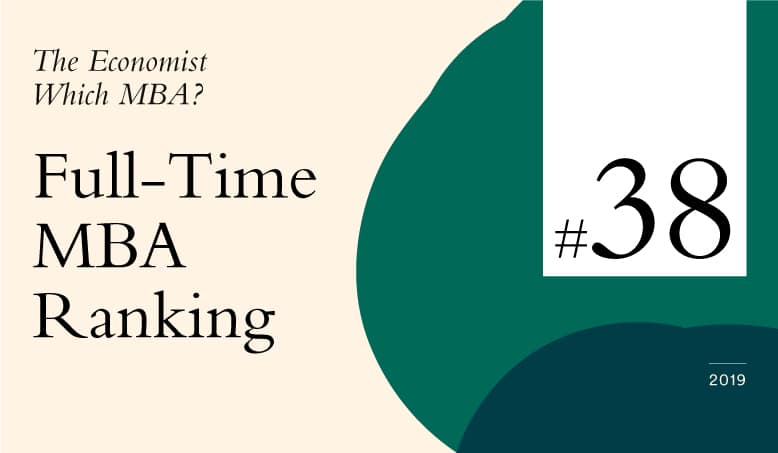 Hult International Business School continues a steady climb in the Economist's rankings. Hult's Global One-Year MBA program is now ranked #38, a climb of 5 places since last year and 27 places since 2015.
The school achieved notable success in a number of categories, including:
#7 for % salary increase
#1 for overseas alumni chapters
#4 for student diversity
#1 for diversity of recruiters
Much of this growth is thanks to Hult's truly global reach and diverse student body. Hult has campus locations around the world and students from 145 nationalities. Hult's pioneering curriculum takes students beyond business to learn about the world, the future, and themselves, so that they graduate ready to make their mark on the future. They're in high demand with employers and this is reflected in Hult's strong position for % salary increase.


"KPMG collaborates with Hult due to the student diversity. They're strong academically and have collaborative skills that are key to being successful in the new world of work."

Gabriella Fragiacomo, Head of HR & Learning, KPMG
Hult alum Brenda Raez, from the MBA Class of 2018, credits Hult's real-world focus for her career success:
"Hult's practical approach helped me understand myself and my own strengths and weaknesses. I moved from Peru to Dubai for the MBA and had a job offer with PwC even before I'd finished the program. Hult was the place that showed me that there's no limit to what you can achieve."

Brenda Raez Solari, Hult MBA Class of 2018


About Hult International Business School
Hult International Business School is a non-profit educational organization and the first triple-accredited U.S. business school. Ranked by the Financial Times, The Economist, Forbes, and Bloomberg Businessweek, Hult offers programs at undergraduate, graduate, and executive education levels and awards both U.S. and U.K. degrees across its global campus locations in Boston, San Francisco, London, Dubai, Shanghai, and New York. Through a future-focused curriculum that has business at its core and an entrepreneurial spirit throughout—Hult is dedicated to taking students beyond business. Hult students graduate with the mindset and the skills they need to thrive in a global landscape that is changing faster than ever before, and are empowered to make an impact on the world through business.
Related posts