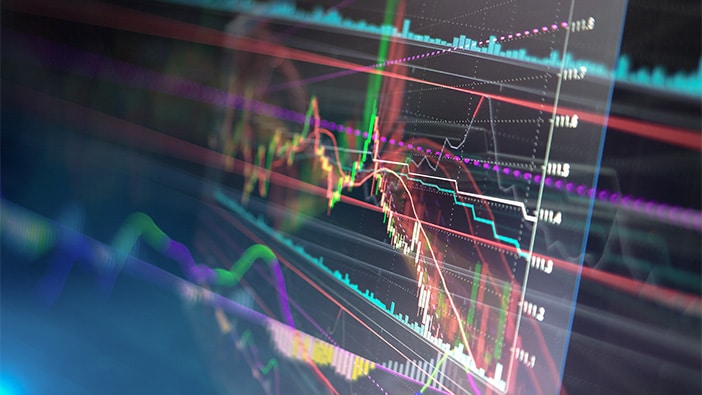 The Center for Disruptive Innovation is the latest addition to Hult's research Institute, and the first to be headquartered in North America. Run out of Hult's San Francisco campus and headed up by Hult's Global Professor and Discipline Lead for Strategy, Innovation & Economics, Dr. Olaf Groth, the center is perfectly positioned in the world's leading hub of innovation and disruptive technology.
The power of seven: Hult research institute
This is Hult's seventh research center, joining six others that are all headquartered in the U.K, predominantly at Hult's Ashridge Estate campus just outside London.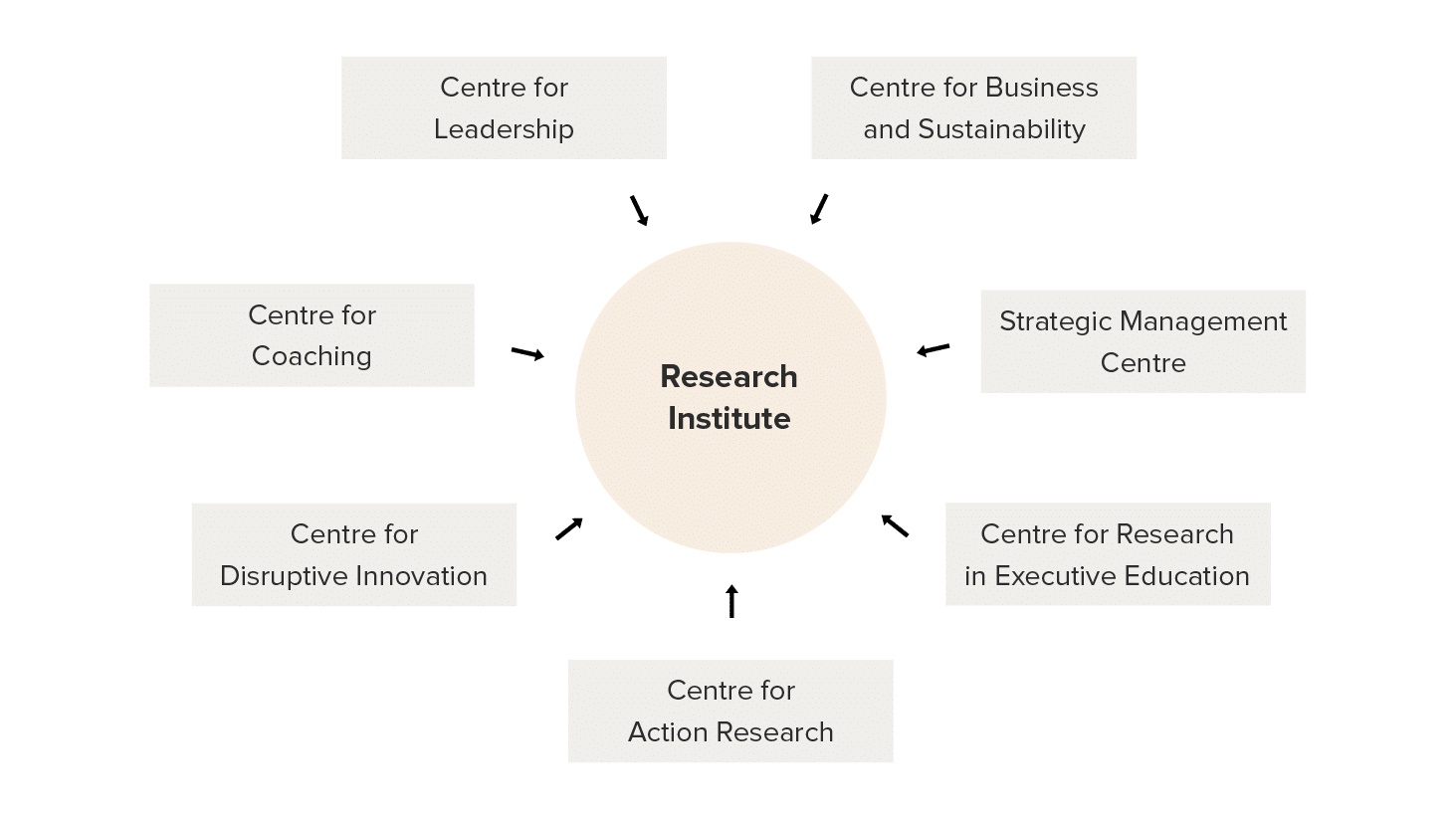 Prof. Vicki Culpin, Hult's Global Dean of Research, hails the opening of the Center for Disruptive Innovation as an important milestone in the globalization of Hult's research capabilities:
 "Ashridge has a long-established research tradition and has been providing ground-breaking insights to the business and academic world since the 1950s. This new research center in San Francisco marks a move to align the global nature of the school with that of the research institute and is an important step forward in our mission."
The mission? To produce high caliber, ground-breaking applied research that directly informs and improves the practice of management at both the individual and organizational level.
Hult Research Reports 2016
Prof. Culpin spoke to us the week before she presented her research on the Effect of Poor Sleep on Organizational Life to the World Economic Forum in Geneva. Prof. Culpin's report is just one of the Hult Research Reports released this year. Others released or due for release in 2016 include:
Multigenerational Working (Millennials and Baby Boomers)
Mindfulness and Leadership (Expected to be the biggest piece of research on mindfulness at work ever conducted)
Speaking Truth to Power
All these pieces of research were undertaken with Hult's research mission front and center: to directly apply the finding of the research, both in business and in the classroom.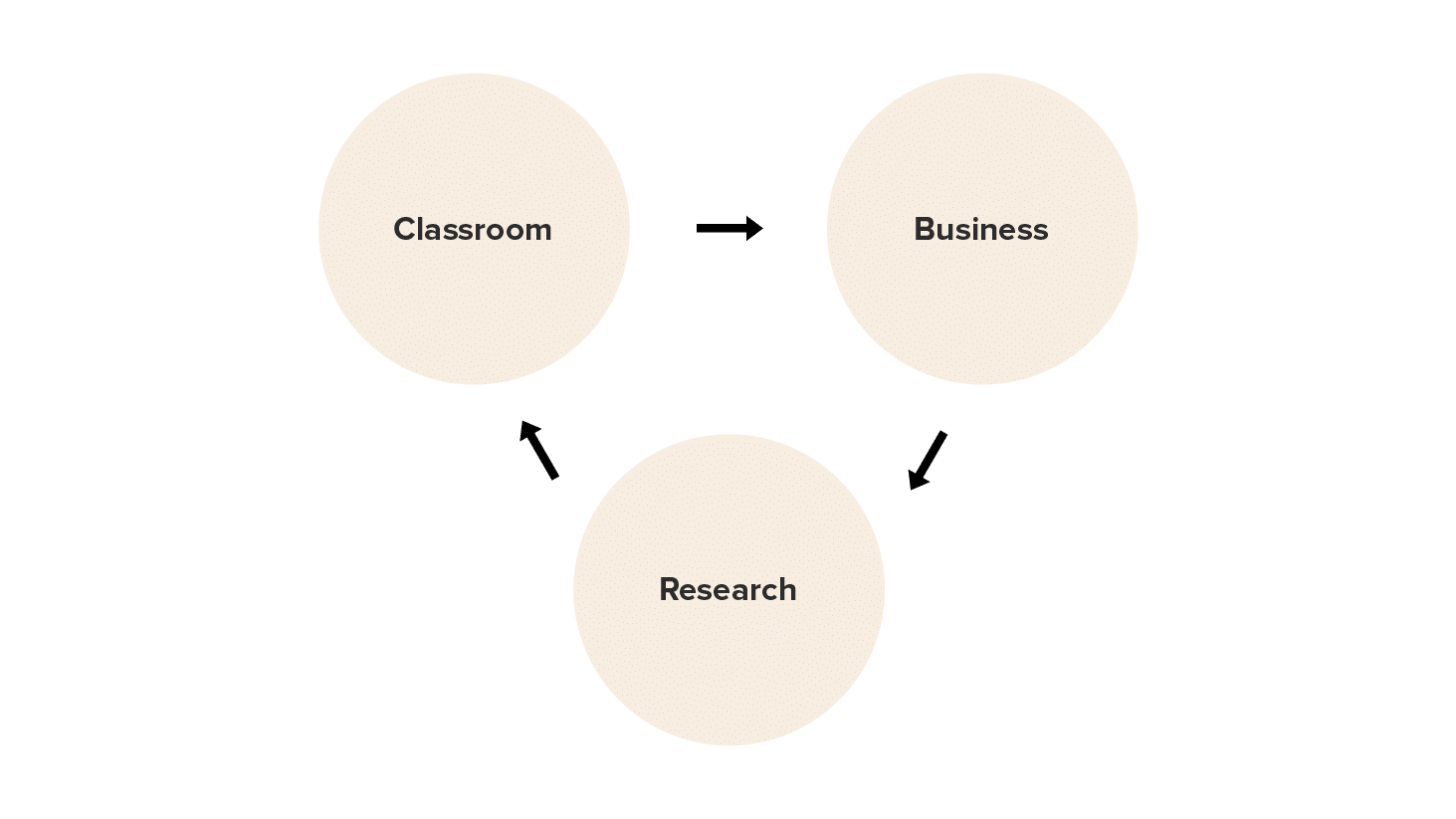 The focus of our research is on the current and future issues facing business leaders. We ground our research in the everyday practices of leaders to ensure that our research has relevance and value to those leaders, to their organizations, to the leaders of the future, and to the wider society.
Hult thought partners: creating the future
Hult's new Center for Disruptive Innovation is already partnering with forward-thinking multinationals, start-up ventures, and advisory firms to provide them with immediately relevant insights that allow them to pro-actively initiate, shape, or adapt to disruption. The center is currently working on a project with SAP that aims to enable the HR function to use big data analytics solutions to generate more impactful and measurable talent-related business decisions. Other thought partners engaging with the center include:
Autodesk
BMW
British Telecom
CleanTech Open
EF
Ferrari
Jackson Hole Group
SAP
Spitzberg Partners
Virtually Live
Visa
Volkswagen
The Center for Disruptive Innovation will focus on macro and contextual trends, and phenomena that are disrupting whole industries and have huge implications for the global economy. Areas such as:
Artificial & Augmented Intelligence
Digital Transformation
Big Data & Predictive Analytics
Autonomous Mobility & Automation
Digital Sustainability
Sharing & Platform Economy
Cyber Currencies, Trust & Security
Wireless & Wearables
Gamification & Learning Tech
Future of Manufacturing & 3D Printing
Exponential Entrepreneurship & Innovation Ecosystems
To lead this research, the Center for Disruptive Innovation is working with external and internal research fellows. In addition to some of the corporations above and a dozen faculty members, external fellows hail from institutions such as the University of California at Berkeley, Brookings Institution, Harvard University, University of Illinois, Grenoble Ecole de Management, University of Tennessee, and Georgetown University.
Olaf Groth, who heads up the new center is passionate about one other element of the new center, which he sees as a key asset: student and alumni involvement. Dr. Groth says:
"By engaging with the Center for Disruptive Innovation, students and alumni will play a crucial role in helping employers and entrepreneurs understand disruptive change and shape the future of business. Hult students and graduates are as globally distributed and diverse as the modern global enterprise. So who better to take part in research and help corporations initiate and navigate change?"    
Visit the Hult website to learn more about the other research centers and the work they do.
---
If you would like to find out more about our business programs, download a brochure here.
Kickstart your career right next door to Silicon Valley by studying at Hult's San Francisco business school. To find out more, take a look at our blog Hult San Francisco kicks off its biggest year yet. Download a brochure or get in touch today to find out how Hult can help you to learn about the business world, the future, and yourself.
---
Related posts