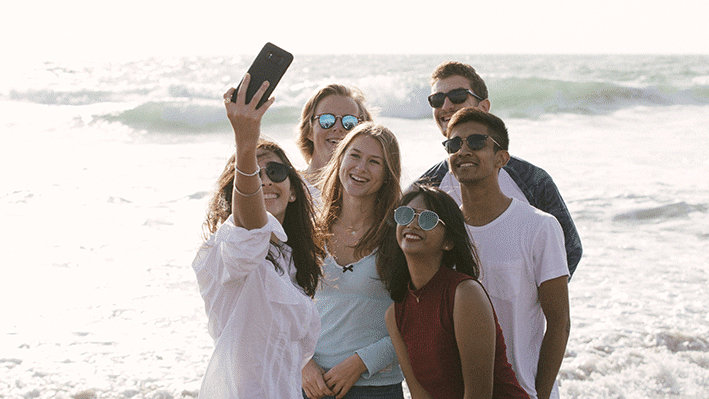 Written by Christina Osako, Global Ambassador and Undergraduate student.
Backgrounds and definitions
By definition, a 'third culture kid' (or TCK) is someone who was raised in a culture other than their parents'.
"There is a very predominant part of my personality and behaviour that is, has been, and continues to be, shaped by all the places I've lived…"
The definition of 'third culture kid', in my opinion, is quite limited. I consider myself to be the poster TCK, though technically my parents are of Congolese origin and I've lived most of my life in Congo. There is a very predominant part of my personality and behavior that is, has been, and continues to be shaped by all the places I've lived in, visited or experienced. I come from a very diverse family. My father was adopted. My family members live in different countries and are married to people of many different ethnicities and nationalities. I also attended international schools. I have come to develop a broad sense of what I consider to be "my culture".
An international community
I wrote about this in my application essay for Hult because what drew me to Hult was the international community. To quote myself, I believed that I could bring a piece of "my culture" to Hult. I also wanted to have my culture enriched even more by the different cultures. And boy, I was not disappointed!
Coming to Hult, I already had my own personal quirks and habits all developed from my previous experiences, notably my love for Indian food and all things Bollywood, speaking Franglish (a combination of French and English), an addiction to Telenovelas and a pretty eclectic taste in music to state only a few. It was with great surprise that I came to meet people with similar influences from all around, but also people who had known nothing other than their home before moving to one campus or the other at Hult.
"Remember to embrace the differences and don't be afraid to experience them."
Hult culture
At Hult, it pretty much doesn't matter where we come from, or what culture we identify with. We soon start living in and developing the "Hult Culture". A blend of everyone is present on Campus that leads to parties with music ranging from reggaeton to Albanian rap, greetings with a kiss on the cheek or a "Hola! Qué Tal?". It also leads to a taste for food from all around the world, and an ear for different languages .
In short, when you do leave Hult, you end up taking with you bits and pieces from all around. Whether or not you were a TCK before, you definitely leave Hult as one.
Embrace the differences
So going back to my first point, the original definition is quite limited. Or perhaps we need a new word for those of us who aren't kids anymore but still have the chance to live these experiences that shape us. Not only now but also in the future. So remember to embrace the differences and don't be afraid to experience them. You might just end up improving your already awesome self.
---
If you would like to find out more about our business programs, download a brochure here.
---

Christina Osako is an Undergraduate student from the DR Congo and Switzerland. Her major is in finance and she is an active member of the African society, Model United Nations, Football Club, and Law Society.  She hopes to be a corporate or financial lawyer someday.
Kickstart your career with Hult's undergraduate business school. To find out more, take a look at our blog From East to West: Reflections on immersing myself in new cultures at Hult. Download a brochure or get in touch today to find out how Hult can help you to learn about the business world, the future, and yourself.
Related posts