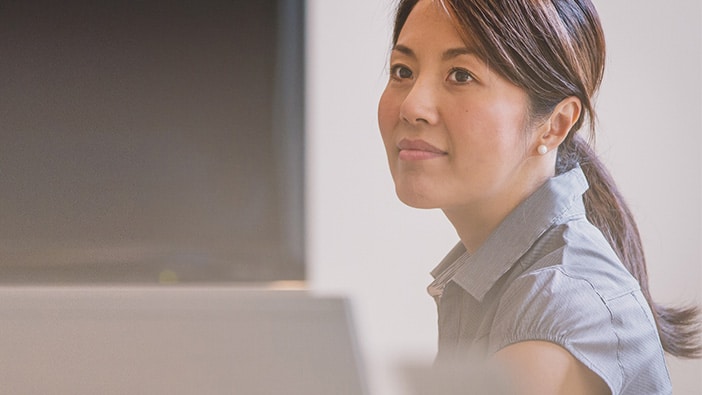 Leadership Development Programs (LDPs) or Professional Development Programs (PDPs) have become central to the way many multinationals find, recruit, and nurture talent. These programs offer a way into highly desirable companies and often lead to job offers. As a result they have become very competitive and recruitment starts early – in the fall months.
We spoke to an alumnus from our Boston campus who landed a place on State Street's PDP 6 months into his MBA to find out how he was getting on and what role Hult played in him securing his place on the program.
Norbert Ogochukwu, Nigeria, MBA Class of 2014, Boston campus
Assistant Vice President, State Street, London
You secured a place on State Street's fiercely competitive professional development program (PDP) before moving into your role as Assistant Vice President there – what tools did you need in place to apply?
Like most recruitment processes, you need a tailored resume that places you clearly on the track of the professional development program and the industry you want to enter. You can't give the recruiter any reason to skip your resume. Networking is key and you need to be interview ready and confident.
What role did Hult play in helping you secure your place on the PDP?
From networking tips to resume and cover letter creation and review, 1:1 career sessions and interview prep – the tools and support were all readily available.
On our induction day, Career Services said to us: "Your job search starts today…" It was a bit unsettling for me on my first day but I took that advice to heart. They took every opportunity to reiterate the need for us to treat our job search as part of our day-to-day work.
How do you think your Hult experience helped give you the edge in securing your position?
It was both soft and hard skills that came into play. I leveraged the networking tips from Career Services to secure myself an interview.
During the interview, I was faced with some hard finance questions that I was able to navigate using what I learned from Financial Management and Managerial Economics. Presentation, research, and reporting skills also came in handy.
I also told the Hult story of diversity and International experience during my panel interview, which I think resonated with the panel.
Is there anything from your time in the Hult classroom that really stands out?
Our Business Simulation exercise in module C. Teams of 6 with students across the globe were tasked with running a company from ground zero, and competed with 7 other teams for 8 consecutive quarters in the international PC market.
During the process we learned not only how to apply financial, marketing, research, operations and management strategies, but also how to approach business problems holistically.
The marketplace provided real-life implications of business decisions and how competitive market forces, government regulations, inflation, exchange rates, interest rates, etc. affect a firm's success. That exercise brought to light everything we had done during our program.
What was the highlight of your time at Hult?
Getting a job offer exactly 6months into my MBA program. One of the reasons I was attracted to Hult was its stats on return on investment, and it did pay off.
You've gone from Nigeria, to Boston, to London – what have you learned on this global journey?
With every passing second, the world gets smaller. People and businesses are becoming increasingly connected in ways previously unimagined. In order to be a global force, one has got to experience and navigate the challenges of doing business in multicultural environments.
Ensuring our students are ready to apply for LDPs/PDPs in their first semester is just one of the benefits of our Career Fast Track program that is available to candidates as soon as they are accepted at Hult. Like Norbert said: "Your job search starts today…"
Related posts