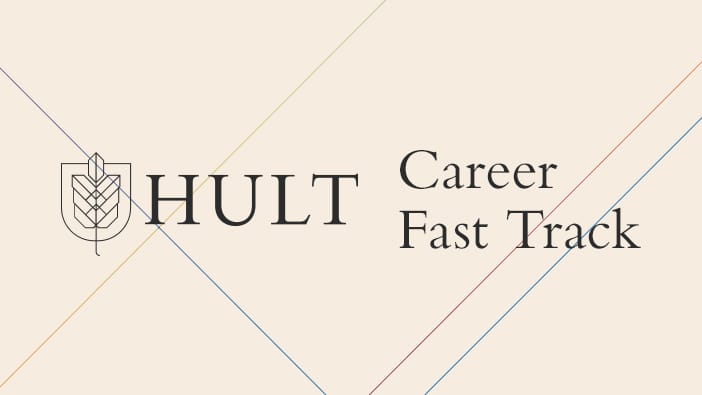 Thank you for interest. You can see the webinar here:

[/ifurlparam]
Business school should be a hotbed of career opportunity. It should be one of the most intense periods of networking in any professional's career. At Hult, we create an environment where our students are continually put in front of opportunities – and our Career Fast Track program ensures they are ready to seize them from day one.
As well as more formal events that see companies on campus actively seeking new hires – such as our global Career Open Houses – there is a steady stream of business leaders on Hult campuses, in class, at networking events, speaker events, competitions, and panel events.
Many multinationals recruit for Leadership Development Programs in the fall months, so if you're not prepared you could miss out. There are also the constant interactions with fellow students and connections with alumni that can open up new career pathways at any time.
It's vital that students arrive on campus primed and ready to start their job search.
We invite all our accepted students to join our Career Fast Track program that ensures they arrive on campus with all their job search tools in place and ready to hit the ground running. From the February before their program starts, students have access to:
Career webinars
A series of interactive webinars gives students the chance to hear from our expert Career Advisors and ask questions on essential topics including:
Global Employment Market Trends; giving students a clear understanding of the current global business landscape, where the opportunities are, and what challenges they might face when looking to target certain regions or industries.
Creating a Targeted Job Search Plan; provides practical tips on how to personalize your job search so you know exactly what you are looking for and how to go about finding it.
Effective Resume Writing; the first step in the Fast Track program's resume surgery, covering how to get your resume up to a globally competitive standard.
Listen to Katherine Boshkoff giving advice on U.S. visas and sharing her 7 top tips on how to land an international job.
Resume reviews
Students can use revolutionary VMOCK feedback software to make their resume more competitive:
Your resume is compared to thousands of business school graduates so you are benchmarked against your direct competitors – your peers.
Get line-by-line feedback on how to improve your resume.
Your revised resume can be resubmitted for additional feedback up to 10 times -so you can polish it to perfection.
LinkedIn groups
Students can use LinkedIn to ask questions directly to our Careers Advisors and get advice on their individual circumstances and goals. 
If you're on a one-year program and your aim is to be employed as soon as possible upon graduation, you need to be ready to grab opportunity as it arises throughout the year.
Umesh Tiwari, MBA Class of 2015, is a prime example of the life-changing opportunities Hult's Career Fast Track helps students take advantage of. Umesh landed his dream job at Amazon's headquarters in Seattle – 6 months before graduation:
"Through the Fast Track program run by Hult's Career Services, we submitted our resumes so we could get feedback from our Career Advisors. I had my resume and LinkedIn profile ready right away, so when I met with a Hult alumnus who worked at Amazon, all my credentials were in line. I connected with him on LinkedIn, which gave me exposure to Amazon's recruiter network – and the rest is history."

Listen to Katherine Boshkoff giving advice on U.S. visas and sharing her 7 top tips on how to land an international job.
Related posts