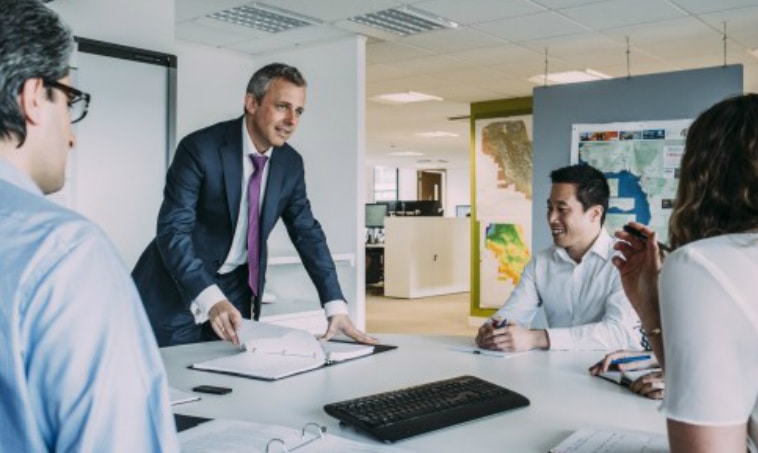 In the past, Global Executive MBA students at Hult International Business School have launched new careers with the Boston Consulting Group (BCG) and Amazon—thanks to a 19,000-strong alumni network and world-leading career development advice, they are set up for lifelong professional development.
Ranked among the top-25 International Business Schools in the world outside of the US by Bloomberg in 2017, Hult has the infrastructure in place to guarantee life-long success for its students. "Through learning at Hult, EMBA students are given a springboard onto an international platform," says Peter Hill, senior director of career development at the school.
Alongside Peter a wave of Executive MBA career coaches operate all over the globe—at each of Hult's international campuses in London, Boston, New York, San Francisco, Dubai, and Shanghai—on-hand to offer advice on career development and interview strategy, guiding students from enrolment to post-graduation employment.
This is a process that begins long before students walk through the doors at Hult.
This article was originally published by BusinessBecause – Sharing Economy: Hult B-School Grads Disrupt Life Sciences Industry. Continue reading the full article here.
Image credit @bency.
Curious about applying?
If you want to learn more about our EMBA admissions process, download our brochure. Already decided Hult is for you? Apply online.
Make the most of what your career has to offer with a Masters in International Business from Hult. To learn more, take a look at our blog Four reasons to hit "submit" on your EMBA application, or give your employability a huge boost with an MBA in international business. Download a brochure or get in touch today to find out how Hult can help you to explore everything about the business world, the future, and yourself.
Selam Ibrahim
Lami is a global marketing and project management professional with experience across the Education, Music, FinTech and International Development sectors. Currently working for payments and tech giant PayPal, Lami works within the Growth Marketing division. She's committed to social impact and also leads several non-profits initiatives here in the UK and overseas: Together For Her x Femme International, PayPal GIVES and Amplify, Black Employees @ PayPal.
Related posts