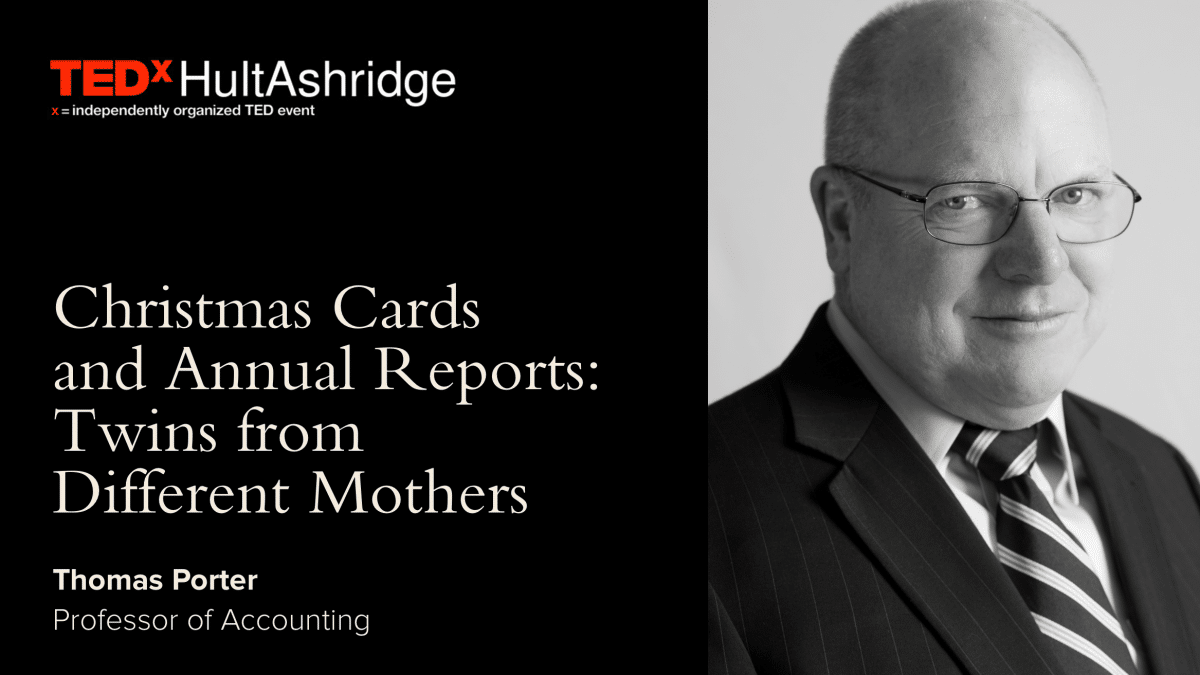 Fearful or fascinated by finance? In this engaging and entertaining talk, Dr. Thomas Porter. Professor of Accounting, puts annual reports into real world terms and shows how balance sheets are like family photos, the statement of cash flows are the stars of the show, and why you should be skeptical when reading through both annual reports, and Christmas cards.
Dr. Thomas Porter discusses Annual Reports and breaks them down to explain what each section really means.
Watch more Hult TEDx talks here.
Related posts