With its prestigious universities, world-class sports teams, and reputation for thought leadership, Boston has always been an exciting study destination for students from all over the world. And with a student population in excess of 250,000, there is never a shortage of student-friendly things to do, whatever your interests or background.
Hult International Business School is proud to trace its roots back to the Boston area, where it began as the Arthur D. Little School of Management more than 50 years ago. Today, the Hult Boston campus is a global hub for students seeking to hone their business knowledge and immerse themselves in American culture.
We asked four Hultians to help us review the city from the student perspective. Read their tips below to get the inside scoop on some of Boston's biggest highlights—from the best restaurants to the city's most exciting attractions.
Meet our reviewers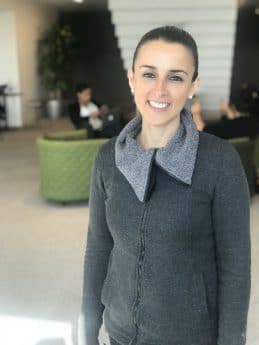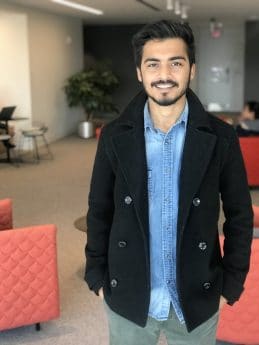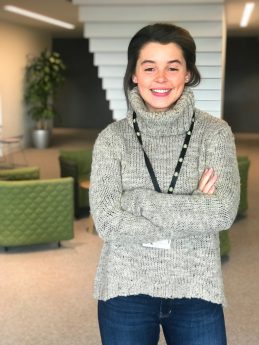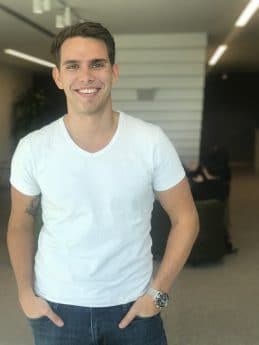 ---
Tip 1: The best place for a quick bite to eat
Blaze Pizza serves up its fast, fresh signature pizzas on a student budget. There are a few locations around the city and one right by our Boston campus, making it a great reward after class.
Susana: "At Blaze Pizza you can build your own artisanal pizza with whatever ingredients you want."
Shivam: "Their thin crust pizza is the best, and you can top it with your choice of veggies and meat—all at a really affordable price.
A clear favorite among Hult students, Lingo offers up globally inspired cuisine with daily buffet specials, salads, and sandwiches. If you're an international student missing comfort food from home, you may just find it here.
Nick: "If I know I need a quick lunch, the best option is Lingo for sure!"
Karolina: "I may be biased, but their salad bar is incredible!"
---
Tip 2: Where to go for a special meal or indulgent treat
Boston has earned its reputation for top-notch seafood, and what better way to enjoy it than at a waterside restaurant? The Barking Crab is laid-back and lively, serving generous portions of the freshest crab, lobster, and award-winning New England clam chowder.
Susana: "The Barking Crab is one of my favorites. You can't beat the opportunity to eat seafood with a perfect view of the Boston Harbor."
If you're in need of a sweet treat in Boston, look no further. Mike's Pastry is the go-to spot for delicious homemade cookies, pastries, and traditional Italian cannoli.
Karolina: "The cannolis at Mike's Pastry are so good that they're even worth skipping lunch for!"
---
Tip 3: How to spend the perfect Saturday in Boston
One of the reasons students love Boston is how easy it is to get around without a car. You can explore the downtown area on foot, while the city's charming neighborhoods are easily accessible via public transport. Whether you'd like to spend the day browsing shops or museums or you want to discover a new favorite cafe, wandering the city's buzzing streets always reveals something new.
Susana: "On a Saturday, definitely take a walk around Newbury Street. It's located in Back Bay, which is one of Boston's most chic shopping neighborhoods. You can find galleries, boutiques, and delicious restaurants."
Karolina: "Faneuil Hall is the best place to spend a Saturday. The area isn't overwhelmingly big, but every time I go there I find a new street or activity to explore. It's the most charming place!"
Shivam: "I like Faneuil Hall Marketplace for shopping, eating and enjoying showcases by local artists."
Nick: "Best place to spend a Saturday? The Museum of Science."
---
Tip 4: The best tourist attraction (even for locals)
If you want to literally immerse yourself in Boston's rich history, there are few better ways to do it than on a Duck Tour. You'll see the city in a WWII-style amphibious vehicle, which takes you around via road before splashing straight into the Charles River. Your guide will point out the famous sites while sharing interesting facts about Boston past and present.
Shivam: "It's worth taking a Duck Tour. Take the ones that start from the Science Museum—it's the best way to impress visitors because the tours take you around all the famous sights in Boston."
Whether you're studying in Boston or just here for a visit, it's easy to get swept up in the city's passion for sports. Boston is home to many world-renowned professional sports teams, including the Red Sox (baseball), the New England Patriots (American football), the Celtics (basketball), and the Bruins (ice hockey).
Karolina: "Red Sox games at Fenway Park never get old! The vibe and atmosphere are contagious! Or pick a random sports bar during Sunday NFL games and you'll definitely feel like a local. By the end of the game, you'll be the Patriot's number one fan!"
"Pick a random sports bar during Sunday NFL games and you'll definitely feel like a local."
---
Tip 5: Boston's best-kept secret
What better secret destination than a surprising secret garden? For a busy student in Boston, the rooftop garden at the Cambridge Centre is a lovely oasis of calm with wonderful views of the city. It's a great place to read, eat a picnic, or just chill out between classes.
Shivam: "The Cambridge Center Roof Garden, smack in the middle of Kendall Square, is small but beautiful. It's an escape for Boston urbanites looking for a little respite."
It's difficult to tire of Boston's beautiful skyline, and Piers Park overlooking the inner harbor is the perfect place to take it all in. On a summer's day you can enjoy watching the sailboats come and go while soaking up the sun.
Karolina: "Piers Park has the most amazing view of the Boston skyline and it is breathtaking at any hour of the day."
---
Want to learn more about the incredible cities Hult students call home? Download a brochure.
---
Kickstart your career in this education and innovation hotspot by studying at Hult's Boston business school. To find out more, take a look at our blog Student tips: 8 things to do and see in Boston. Download a brochure or get in touch today to find out how Hult can help you to learn about the business world, the future, and yourself.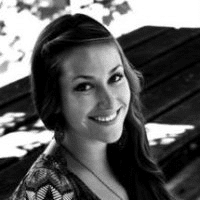 Katie Reynolds
Written by Hult contributing blogger Katie Reynolds who is a freelance writer based in London. Originally from Michigan in the U.S., she relocated to the U.K. in 2010 to pursue a master's degree at Hertford College, Oxford. Today, she writes on topics including business, higher education, healthcare, and culture.
Related posts