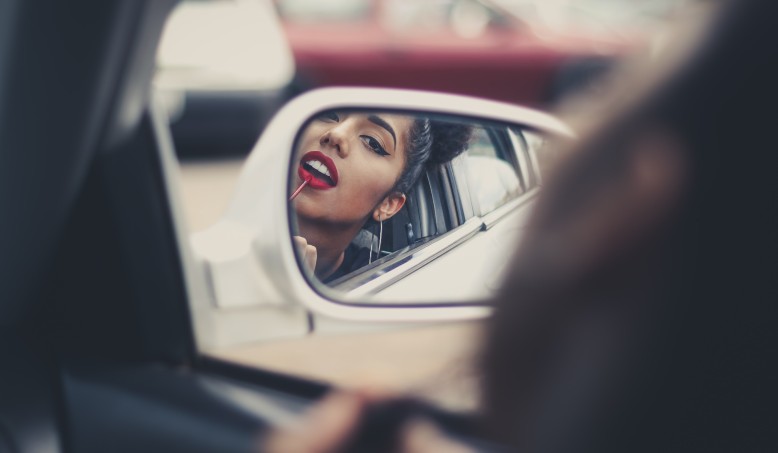 We women would be fibbing if we didn't admit we enjoy having our hands full. We like getting stuff done and balancing many things at once in the name of achievement. In fact we thrive on it. Five leading women in the beauty industry are the perfect example of this. Cult beauty brand bosses—and new mothers. Content strategists—and life-long skin geeks. Catwalk make-up royalty, MBE award-holders, and cosmetics brand founders. Next-level multi-tasking is real. Let's take a look at five pioneers doing just that in the beauty industry.
1. The tenacious cult beauty CEO: Deciem's Nicola Kilner
The late Brandon Truaxe founded science-meets-modest-prices Deciem, though Nicola Kilner is the brand's rock. She's been the strategist steadying Deciem from the wings for more than six years.
When you look at her early path, Kilner's entrepreneurial spirit is easy to spot. She studied business at Nottingham Trent University in the UK. And, at the same time, she rose through the ranks at British high-street brand Boots—from beauty counter to buying manager in two quick years. It was there, as a buyer at Boots, that she first met Truaxe. She felt the infectious spark of his disruptive skincare plans, and joined his mission.
Several years later, Kilner's steely determination and resilience has seen her soar as she's taken over from Truaxe. Her appetite for challenge, change, and disrupting the market is inarguable. Now an umbrella of brands, Deciem counts The Ordinary as its most successful. Kilner is a woman with her hands full and thriving. Add to that being a mother, wife, regular 18-hour day stints, and leading one of the world's most well-known cult beauty brands. Hats off, Kilner.
 2. The content-savvy Skinfluencer: Emma Hoareau
Emma Hoareau has many professional monikers. Right now, she's best known as a Skinfluencer (skincare blogger).
Her Instagram feed—aspirational photo after aspirational photo—cites her as a "brand consultant, photographer + skincare geek". She also writes, features in her photos, and has Storm Models representing her. Diversity is key to her success. Especially the diversity of her digital content.
This isn't something that's happened overnight. To the outsider, her work looks like a meticulously planned strategy to ascend the beauty industry ladder. Though it may or may not have been as clear-cut a plan.
Hoareau graduated with an art degree from the University of Leeds in the UK. After, she cut her teeth in the creative industry contributing to Dazed Digital, interning with Browns Fashion and The Creative Directory (the list of top talent). It was after that she furthered her beauty experience interning at Vogue and Elle. And, at the same time, she built her own creative outlet; Lolita Says So–a beautifully documented diary of her life and work. It's still a core part of her work today.
The glue that binds Hoareau's aesthetic-heavy blogging together is that she's a fully-fledged content expert. She has years of experience. Including a Head of Content role at fashion marketplace Octer, (formerly Shareight).  There is substance and strategy, as well as talent, behind what and when Horeau posts. Not just sponsorship.
3. Banker-turned-beauty boss: Falguni Nayer
At a time when brands are swapping bricks and mortar stores for digital offerings, Falguni Nayer, founder & CEO of Nyaaa.com counts a whopping 35 stores in her beauty brand's portfolio. Dubbed "India's Sephora", her shops are a bold, well-calculated business move of Nayer's. Her over-a-decade-long investment banking experience will have made sure of it.
In 2012, she left the banking world to start Nyaaa.com. Nayer recognized a boom in the beauty market and how poorly catered-for darker skin tones are in India. At the time, the long-standing Indian beauty brand Lakmé, carried few shades in their foundation. Nayer seized the opportunity. She then rapidly expanded into every category—beauty, skin- and haircare, even clothing, lingerie, and footwear. A one-stop-shop–for everything.
Nyaa.com has come a long way since selling its first product—a Maybelline lipstick in 2012. The brand now stocks over 1,000 brands and was most recently valued at $750 million.
4. Pioneering catwalk makeup artist: Pat McGrath
You may well be more familiar with Rhianna's Fenty, Iman or Kylie [Jenner] cosmetics. Though, it's MBE British make-up artist Pat McGrath that Vogue magazine call "the most influential make-up artist in the world."
It was McGrath's mother, Jean, who inspired her to explore makeup. Together they'd blend pigments to get the perfect shades. Shades they couldn't find on the shelves. Back in the 80s, "There was no makeup for women of color. NOTHING", McGrath once told UK paper The Guardian.
In the same decade, McGrath's experimental nature and love of impactful, bold color turned heads on the London club scene. Wild, unabashed makeup soon led her to partnerships with everyone from Soul 11 Soul, i-D, and Vogue.
Her makeup has dominated catwalks, magazine covers, and ads for more than four decades. Gold leaf, sequins, patent leathers. Her brand of glamour is unconventional; yet always with a glimpse of perfect skin visible. Spend a little time looking at the creative make up concepts she has designed for everyone from Givenchy to Christian Dior. You'll see the spectacle of haute couture is the perfect playing ground for her leftfield looks. Her status of makeup royalty is so very well deserved.
*Sequins @ Givenchy in 2014: https://www.thecut.com/2016/08/pat-mcgrath-makeup-artist-c-v-r.html
5. Cult beauty brand juggernaut: Emily Weiss of Glossier
Emily Weiss' path into beauty bears similarity to skinfluencer Emma Horeau's. Weiss too had stints modeling and interning, before styling for W Magazine and Vogue.
While still an on-set stylist for Vogue, Weiss admirably dedicated her mornings—4 am to 8 am—to penning her blog. Into the Gloss (ITG), went on to reach 10 million page views per month; a milestone that saw Weiss give up her job at Vogue. She covers skincare, makeup, hair, and inspiring interviews. In 2014, she posted one of her highest profile beauty-life interviews with fashion designer and ex J.Crew president, Jenna Lyons. A year later, an interview with Kim Kardashian followed.
Surreptitiously between those two high-profile interviews, Weiss launched Glossier to the world. I remember the hype. The ads on Instagram, and seeing people digitally squeal with excitement and anticipation.
Just six weeks after launching a four-product collection in 2014, Glossier announced $8.4 million in Series A funding led by Thrive Capital. Glossier now has five rounds of funding under its belt and has raised $186,400,000. Both Glossier and Into the Gloss are far from stopping. With an army of products, a limited edition GlossiWEAR clothing range, and a global, growing following, the hype is very real.

Inject some practical business sense into your passion and do what you love for a living. Unleash your leadership capabilities with a global one-year MBA at Hult. Or give your career a boost with a Masters in International Business. Download a brochure or get in touch today to find out how Hult can help you to learn about the business world, the future, and yourself.
More like this
Time jugglers, working mothers, and ambitious entrepreneurs: How women on Hult's Executive MBA do it all
Closing the gender pay gap: Salary negotiation tips for women by women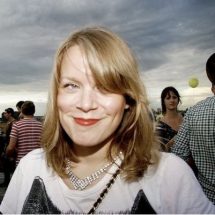 Clare Scott
Clare is an experienced freelance writer, content strategist, and contributor to the Hult blog. Her work spans many industries–from luxury fashion to travel. She works with brands, startups, and individuals to create their tone of voice and editorial content.
Related posts