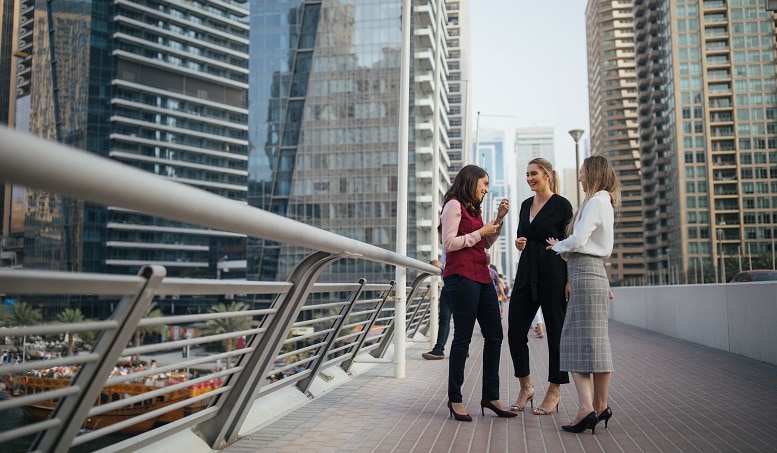 The days in which business success was contingent upon owning a Y chromosome are ending fast. Across the globe, powerful women everywhere are smashing the glass ceiling with greater force and determination. While we've not yet reached the stage of parity between men and women within the business world, it does seem to get closer with every passing year.
Today it's the New York Power Women in Business' networking and awards event. This event aims to connect women and recognize successful business, community, and political female leaders across cultures and religions.
To celebrate female success within the corporate world, here's our list of five of the most powerful women in business this year.
Indra Nooyi, Former CEO of PepsiCo
After joining PepsiCo in 1994, Indra Nooyi was named the company's 5th CEO eight years later in 2006. Under Nooyi's guidance, PepsiCo succeeded much by way of expansion and acquisition. This includes the purchase of Tropicana in 1998. And a merger with the Quaker Oats Company in 2001. The former alone gave PepsiCo a competitive edge, as Tropicana controlled 44% of the American chilled fruit juice trade.
Nooyi has also driven PepsiCo towards a healthier approach to its snacks and drinks. Expanding the number of healthy options the company offers, she also found ways of making its "fun" items healthier too.
In 2007 and 2008, Nooyi was listed as one of the Wall Street Journal's 50 Women to Watch. And in October 2010 she was ranked by Fortune magazine at 6th place on their list for the Most Powerful Women in the World. By 2015, she climbed to 2nd place.

Virginia Rometty, CEO of IBM
Although information technology continues to be a largely male-dominated field, Virginia "Ginny" Rometty defied the odds when she became IBM's first female CEO, as well its President and Chair.
Rometty was responsible for much of the company's growth and success in the 00s. She had her "big break" when she was assigned to oversee the integration of PricewaterhouseCoopers into the company. In 2007, she helped plan out IBM's five-year plan for growth. And as a result, was placed at the head of the company's sales force.
As CEO, Rometty has successfully shifted the focus of the company to grasp the latest developments and trends. This includes partnerships with Apple, SAP, and Twitter. They've also moved away from areas of declining importance like computers and operating systems. Today they focus their efforts on innovative projects such as artificial intelligence, machine learning, and quantum computing.
Sharon White, Chairwoman of John Lewis Partnership
Sharon White was voted by The Voice as the 7th most powerful black woman in Britain. And this year she replaced Sir Charles Mayfield as the Chairman of the John Lewis Partnership. Formerly a British civil servant, White was active during the premiership of Prime Ministers Tony Blair, Gordon Brown, and David Cameron, and helped oversee the British government's response to the 2008 Global Recession.
She is the first person of color to be made Permanent Secretary to the British Treasury. And only the second woman after Dame Anne Mueller in 1987. As well as chairing the John Lewis Partnership, which enjoys annual revenue of £10bn, White is also the CEO of Ofcom.

Sadaf Monajemi, Founder and CEO of See-Mode Technologies
Helping to lead the way in medical innovation, Australian-born Sadaf Monajemi is one of the newer faces to emerge in the circles of business. Her achievements are especially noteworthy, as medicine is a notoriously hard field to innovate in. Nevertheless, Monajemi has succeeded in founding a startup company focused on helping doctors and nurses predict strokes in patients.
Founding See-Mode Technologies, Monajemi looks set to take the medical research world by storm with her innovative and groundbreaking techniques. She comes into the field well equipped too. Boasting a PhD in machine learning and AI for medical applications, she's a woman to watch closely over the coming years.
Kathleen Rogers, President of Earth Day Network
One of the most pressing issues facing the planet right now is the impact human activity is having on the environment – a cause that has inspired millions of people across the world to march in protest. People recognizing the importance of the environmental crisis have spent a lot of time, resource, and energy on finding a solution, and Kathleen Rogers is at the vanguard of these efforts.
Kathleen has developed Earth Day Network into a year-round policy and activist organization. Today, more than 1 billion people participate in Earth Day in 192 countries.
Kathleen has been instrumental in developing innovative financial mechanisms to support green buildings and schools. She also founded Earth Day Network's groundbreaking Billion Acts of Green program, which has now recorded close to 3 billion individual actions to improve the environment.
As a regular Hult Prize judge, Kathleen is fighting for future generations and helping us in our quest to lead a generation to change the world.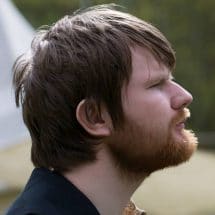 Christian Mills
Christian is a freelance writer from England - and a proud member of the NHS - who writes a lot in his spare time. He also likes to doodle as well as play video and tabletop roleplaying games.
Related posts