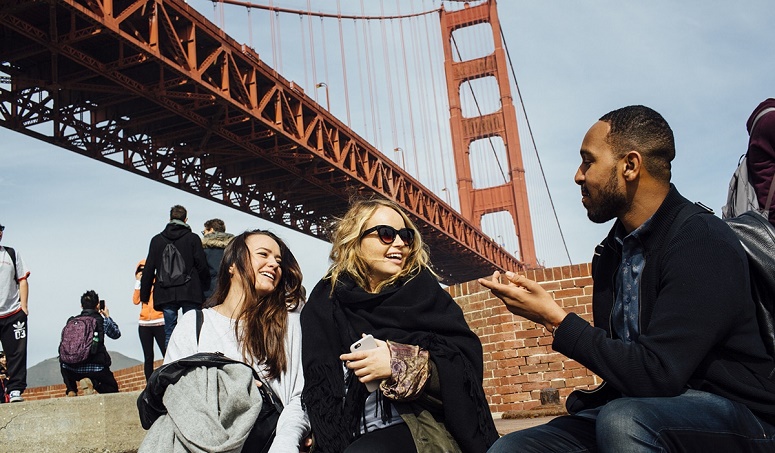 ---
Note: We've made every effort to ensure that the information in this article is correct at time of publishing. However, because visa and immigration laws are complex and ever-changing, please check the U.S. Department of State or U.K. Home Office website, or contact our enrollment team, for the most up-to-date information on visa requirements
---
Studying abroad has been a rite of passage for adventurous university students around the world for many years. While the draw of new experiences and an exciting social life still appeals, the academic, cultural, and career benefits of studying abroad are now more relevant than ever.
Studying abroad isn't just for undergrads anymore either. In recent years, the number of graduates looking to study advanced degrees overseas, particularly in the United States, has been on the rise. And in today's globalized economy, it's clear why business-focused graduates are especially keen to gain international experience through their studies.
Across Hult's global campuses, our students come from all corners of the world. From a career-driven bachelors student. To an MBA candidate looking to make a change. Each has his or her own personal reason to pursue degree studies abroad. When speaking to Hult students, several common themes emerge. Here are what we have found to be the five biggest benefits of studying abroad.
1. Seize your opportunity to see the world
Studying for a degree abroad is not a vacation. It's hard work. Exams, dissertations, assignments, networking events – your schedule will be packed. But the free time you do have can be spent exploring in and around your new city and immersing yourself in a different part of the world.
Studying abroad doesn't limit you to one country. Embrace the opportunity to pay a visit to as many countries as you can. Excellent student travel deals and international budget airlines make seeing the world more affordable than you might think. Your school may also have international exchange opportunities that will maximize your international exposure. Hult's global campus network allows students – even those on a one-year program – to live and study in up to six different countries across three continents.
2. Develop a better understanding of other cultures – and business
American author Mark Twain put it best when he said, "Travel is fatal to prejudice, bigotry, and narrow-mindedness." In a world that is more connected than ever, an open-minded appreciation and understanding of other cultures is essential.
Not only will living and studying abroad enrich your understanding of different people and customs, you will also gain a broader context for understanding today's most pressing global issues. From your peers to your professors, learning in an international environment will challenge your assumptions and introduce you to new ways of thinking about the world.
"I worked in international teams with international faculty for a year and was acquainted with different cultures and work styles. That's what gave my job application a competitive edge.

Diederik Leenarts, Global Brands Activation Manager, Anheuser-Busch InBev, Hult Masters in International Marketing Class of 2015
You will benefit from a new, global perspective on your field of study. Seeing how business issues are tackled differently by different cultures and how different ways of working affect teams is invaluable if you want to work in an international business environment. You may also be introduced to a new academic culture overseas. This often means more independence as professors may expect you to take greater responsibility for your learning than you may be used to in your home country.
Of course, outside of the classroom, you will have the opportunity to immerse yourself in the local culture—enjoying the food, festivities, and customs of your host country.

3. Expand your network
Meeting people from around the world is one of the most common reasons for studying abroad. As part of your degree studies, you'll collaborate with other students from all over the world. You'll connect with an interesting and diverse new peer group and a professional network that spans the globe. Building a good relationship with your professors is also valuable while abroad. Their expertise, connections, and mentorship can prove a wonderful asset throughout your studies and beyond.
Many students develop close friendships during their time overseas. Today, oceans are no longer barriers to keeping in touch. The friends you meet abroad will become part of your network for life. Along with building rewarding personal friendships, the connections you make are the most valuable asset you can have in your professional life. Wherever your career may take you, having international connections can open the door to unexpected opportunities. As the saying goes, it's not what you know, but who you know.
4. Gain essential life skills and building resilience
For some students, studying abroad is their first time living away from home. Even for graduate-level students, the experience of adjusting to a new culture and life abroad can be overwhelming. Quickly adapting to your new environment will not just put your problem-solving skills to the test. It will also hone your communication skills, self-reliance, and resilience.
Developing these key "survival skills" is one of the biggest benefits of studying abroad. Once the culture shock fades, you'll be left with a sense of self-confidence and independence. From mundane personal tasks like setting up an international bank account and registering with a doctor, to understanding how negotiation techniques and leadership qualities differ from culture to culture, your daily adventures overseas all contribute to you becoming a more confident and capable person. And these skills will prove immediately applicable in your professional life, regardless of your career path.
5. Boost your employability
It's no secret that a study abroad experience is great for graduate employability. From gaining foreign-language fluency or earning a specialized qualification, to developing key "soft skills" like adaptability, communication, and cross-cultural understanding, your time abroad is an excellent opportunity to build your resume.
You may also have the chance to gain practical work experience abroad during or after your studies. Depending on your visa status and the country where you're studying, it may be possible to take a part-time job, do an internship, or even continue your career abroad. Restrictions on student work will vary by country, so it's worthwhile to do your research before choosing your course abroad. The career advisors at your school will also be a valuable source of information on professional opportunities and other ways to boost your employability after your degree.
Whatever your field or career aspirations, international experience will certainly help you to stand out in today's highly competitive global job market.
Curious about study abroad opportunities? As a Hult student, you could have the chance to call Boston, San Francisco, New York, London, Dubai, or Shanghai home. Explore our global campus locations and the undergraduate, Masters, and MBA programs available to you.
Make the most of what your career has to offer with a business degree from Hult. To learn more, take a look at our blog Decisions, decisions: making the choice to study abroad, or give your employability a huge boost with an MBA in international business. Download a brochure or get in touch today to find out how Hult can help you to explore everything about the business world, the future, and yourself.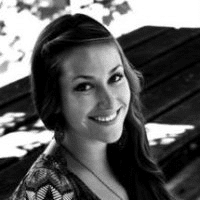 Katie Reynolds
Written by Hult contributing blogger Katie Reynolds who is a freelance writer based in London. Originally from Michigan in the U.S., she relocated to the U.K. in 2010 to pursue a master's degree at Hertford College, Oxford. Today, she writes on topics including business, higher education, healthcare, and culture.
Related posts