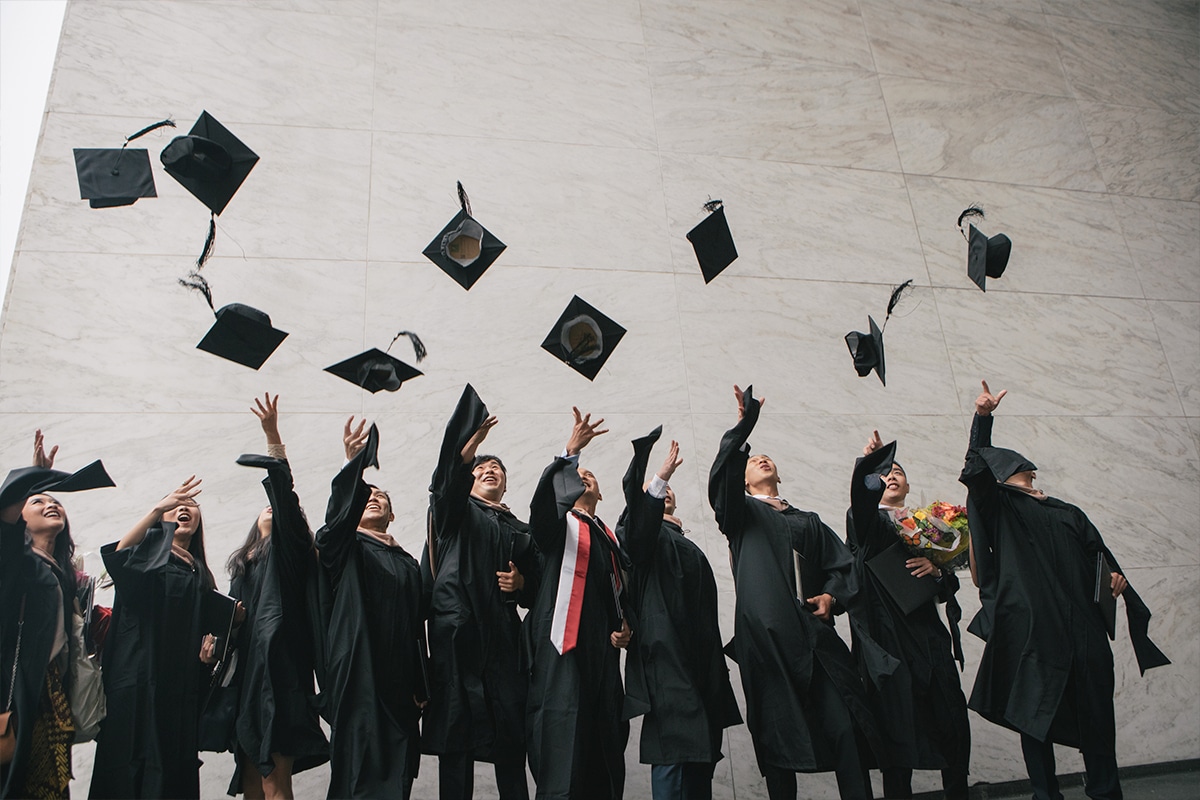 With 2016 quickly coming to an end, many of us look to the New Year as the opportunity to make a fresh start. At Hult, now is the time when we see the biggest influx of applications for our global Master's and MBA programs. Ambitious applicants have already made plans for 2017 and are ready to get a head start before this year is over.
We find that the students who are most successful apply early, give themselves ample to plan ahead, take advantage of our Career Fast Track program, and put themselves in the best possible position to arrive on campus ready to excel in their studies and begin their job search.
Chances are, if you're planning to attend business school in September 2017, you have already made your shortlist of target schools and are ready to apply . However, if you're still wondering, "Should I go to business school in 2017?" here are the top three reasons to consider it.
You're looking to make a career change
A graduate degree in business is the ideal platform for exploring a new role or industry and developing the skills and knowledge needed to launch a new career. At Hult, a career change is often more than just a change of job function—99% of our MBA graduates change their country, industry, or location.
At the graduate-level, business school is all about putting theory into practice. This makes it an opportunity to do much more than scratch the surface of a new area of business. Instead, you will gain invaluable insight into how it works in the real world through case studies, simulations, and even live projects, giving you the specialist knowledge and practical experience you need to accelerate a career change.
Business school can also be a logical next step for aspiring entrepreneurs. If you're interested in bringing your own product or business idea to life, an MBA might be the launching pad you need to reinforce your ambition with a well-rounded understanding of the business principles that ultimately make a new venture a success.
Considering a new career overseas? Attending business school abroad might be the perfect way to gain the international experience and local market insight you need to make the change. Gaining firsthand experience in your target country puts you in a much stronger position for finding employment after graduation. Additionally, if you aspire to work for a multinational company, the global experience you'll gain through your studies abroad will be an excellent addition to your resume.
You want to advance your current career path
In today's competitive job market, a Master's or MBA might just be what your resume needs to take your career to the next level. Whether you're looking for a promotion within your current organization or you aspire to work at a top-tier global consultancy, enhancing your academic credentials is a big reason why going to business school makes sense.
Your studies will be an opportunity to build on the knowledge you've already gained through work experience and to develop the key "soft skills" required for leadership positions. Mastering the art of communication, teamwork, and problem-solving will help you to excel as a leader, whatever your industry.
Of course, beyond taking your career to the next level, earning your MBA or Master's degree in business often comes with a salary boost too. A 2016 study has shown that graduate business school alumni earn a median base salary of $2.5 million over 20 years post-graduation — $1 million more than if they had not attended business school. At Hult, our MBA students also report a substantial return on their investment, with our 2015 MBA graduates averaging a salary increase of 130%.
You want to enhance your professional network
Business Insider found that over one-third of MBA students considered developing a network of contacts to be the most valuable asset of a business degree. During your studies, you're likely to meet like-minded classmates who could make excellent collaborators or colleagues in the future.
Not only will your network grow in number, it will often become more diverse. Wherever you choose to study, you're likely to meet international students from a range of backgrounds. These new connections will enrich your business school experience by introducing you to new perspectives, cultures, and international business practices. In a global business environment, they will also prove invaluable contacts for the future.
"The vast international exposure you get at Hult gives you the chance to experience different cultures, business perspectives, and market dynamics. Now I have connections spanning the globe, from the Asia-Pacific region, to the U.S., and South Africa."

Mohamed Radwan, Hult EMBA Class of 2013
Becoming part of a successful network of  alumni is another big reason to go to business school. Business graduates value the characteristics and experience of their fellow alumni, which can often open the door to new career opportunities. You may also have access to exclusive professional databases at your school, connecting you with alumni, businesses, and potential employers.
Whether you're looking for a career change, ready to take a step up in your industry, or are seeking to expand your professional network, Hult offers a range of globally focused business-related graduate degrees for ambitious professionals around the world.
Interested in taking your career success to the next level in 2017?
Make the most of what your career has to offer with a Masters in International Business from Hult. To learn more, take a look at our blog 5 big reasons why to apply early for your MBA or Masters, or give your employability a huge boost with an MBA in international business. Download a brochure or get in touch today to find out how Hult can help you to explore everything about the business world, the future, and yourself.
Related posts