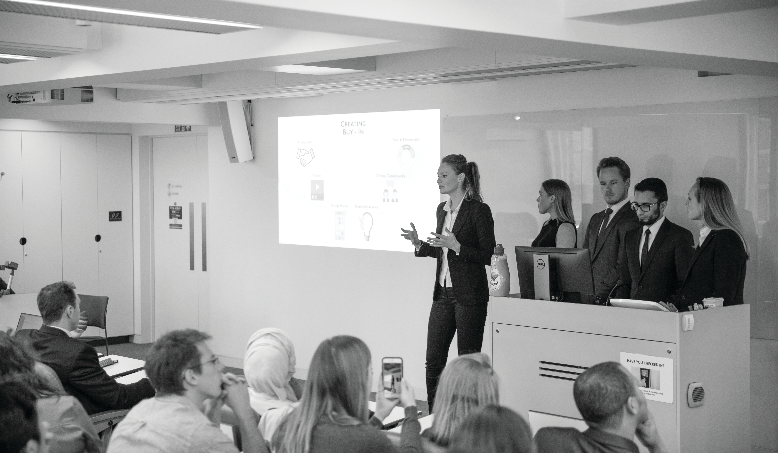 What is business analytics?
Business analytics is growing in its relevance to most businesses in the 21st century. A graduate with a business analytics degree is becoming one of the most sort-after candidates in the modern professional environment. They offer a unique, data-driven insight into every aspect of a company's success. But what is business analytics?  
In short, it is a set of practices and technologies that are used to solve business problems using statistical models, data analysis, among other quantitative methods. It also involves an iterative process to make sense of an organization's data. The emphasis on statistical analysis drives and explains decision-making at the business using business analytics.  
The premise behind the use of data analytics is simple—to give businesses a competitive advantage. The success of business analytics as a tactic depends on three factors: skilled analysts who are familiar with the business and its goals, a commitment from all departments to a data-driven approach, and most importantly, the quality of the data itself.  
To make this a little easier to understand let's break down the process into stages: 
1.) Companies define their business needs 
2.) They explore methodologies, choosing one that matches their needs 
3.) They perform the actual data analysis
4.) After which they make predictions and decide on a course of action that suits the original business need  
5.) Lastly businesses will update the system with the results once the action has been taken  
What methods exist for data analysis?  
How is the initial analysis collected? It varies from business to business, but many companies use predictive modeling. This method can be complex and is used to make decisions in real-time that are informed by patterns accurately reported by informed reports. Other methods are varied in their sophistication—you can predict data with artificial intelligence or even a spreadsheet with a statistical function. 
The three types of data analytics:  
Descriptive analytics  
Forming the core of most businesses' everyday reporting, descriptive analytics is data collected and analyzed through data mining and data aggregation. The best examples of this type of analytics are annual revenue reports and social media web reporting tools like Google Analytics. It is an effective way to quickly spot patterns, but there are limitations to its depth and scope when viewed in isolation. 
Predictive analytics 
This is a slightly more advanced analytics type. On top of the classic data mining techniques, predictive analytics also employs machine learning algorithms. In this way opportunities for growth can easily be identified, and marketing campaigns optimized. Some branches of predictive analytics can even be used to mimic human decision-making. 
Prescriptive analytics 
Not only does prescriptive analytics show enterprises the raw results of their potential actions, but it also provides suggestions as to which action would be the best. Borrowing heavily from computer science and mathematics, prescriptive analytics uses statistical methods to give insights that measure potential actions and their repercussions. It cannot be overstated how useful this method of business analytics is for most companies.  
What is the difference between business analytics and data analytics, data science, and business intelligence?
You already know what business analytics entails but there are a few similar practices that exist which you should be aware of. Their differences and the finer points of each practice are important knowledge for any budding business analytics major. Let's jump in. 
Business analytics vs data analytics  
Business analytics' cousin is so similar you would be mistaken for thinking they are the same person. Like business analytics, data analytics involves analyzing an organization through data tools to draw conclusions. Data analytics, however, is centered on the data itself, whereas business analytics focuses more on what the data tells us to draw business solutions. Data analytics is just like business analytics—just subtract the business element.  
To further explain—one (data analytics) usually proceeds the other (business analytics) in terms of an enterprise's overall strategy. Often the two terms are used interchangeably as the essential functions of the practices are similar.  
Business analytics vs data science  
The best way to explain the difference between business analytics and data science is that data scientists allow more advanced statistical methods to guide their analysis. Business analysts, instead, use most methods. For this reason, business analytics is more advanced, and certain areas tend to creep into the realm of data science, but the practitioners have distinct roles.
For example, a regular day for a data scientist might entail writing complex algorithms and doing a lot of computer programming. A business analyst, meanwhile, would be found creating and interpreting reports to help the business run efficiently from day to day. A business analyst would be considered more of an agent of change, while a data scientist would not necessarily have to interpret reports and decide on courses of action.
Business analytics vs business intelligence  
Unlike the other two disciplines we have talked about, business intelligence also concerns the overall performance of the business it is applied to. The easiest way to explain the distinction would be the events both practices focus on. Whereas we know that business analytics concerns itself with predicting future events, business intelligence endeavors to understand both past and current events.
In most companies, those who work in business intelligence will pass the data on to other departments like marketing and accounts management so they can make shrewder business decisions. Simply put, business analytics is a slightly more involved process, and business analysts can make these decisions themselves or at least be involved in the conversations. 
What programs are available for studying business analytics?
To nail a job in business analytics, you will almost certainly need a degree. It is important you are aware of the range of programs available to you. Hult offers a Master's in Business Analytics, as well as a Bachelor's in Business Administration where you can major in business analytics, and MBA programs where you can take electives in business analytics. While these courses are unique and exclusive to Hult, it is a widely taught practice at business schools and has courses at each level of higher education.
Here is a breakdown of each program: 
Bachelor's in Business Analytics (major) 
For those leaving school or with no higher education experience, a bachelor's where you major in business analytics is the advised move. At Hult, our core program is centered around challenge learning, and you can major or minor in business analytics. It's designed to give you the fundamentals associated with a career in business analytics.
Some key modules are: 
C

ollecting,

Building & Sorting Data

 

Machine Learning Techniques

 

Data Modelling & Interpreting Data

 

Relational Database Management Systems

 

Visualization of Data to Influence Decisions

 
These modules are designed to equip you with a full range of skills in data analytics. These skills range from artificial intelligence and big data to spreadsheet modeling and data visualization. A bachelor's with this as a major is the perfect way to launch a successful career in business analytics.
See the extent of Hult's Bachelor of Business Administration with a major in business analytics here:  
Master's in Business Analytics  
The next step up if you are looking for a more advanced course on business analytics would be a master's program. Hult's Master's in Business Analytics is available for those who have already taken part in higher education and wish to enhance their knowledge. This is Hult's only course where all core modules are geared toward the study of business analytics and is for those set on a career in the practice.
The three core modules are: 
1.) Data Fundamentals—a thorough introduction to the world of data  
2.) Data Mastery—the study of data through practical challenges, mastering visualization, and algorithms 
3.) Data Impact—study focused on data optimization through machine learning and leadership skills 
The core modules listed should delve deeply into Python and other data languages and should give you the skills and knowledge to understand and interpret data. Hult's Master's in Business Analytics and other specialized courses are for those seriously considering a specialized career.
MBA (business analytics elective) 
An MBA is a specialized business degree created with the business leaders of tomorrow in mind. One of the key skills needed from a modern business professional is data analysis. Hult's MBA programs offer electives to cover all ranges of the business spectrum, and any quality MBA, like Hult's, would naturally offer one in business analytics.
The electives in business analytics are: 
Behavioral Economics & Decision Making

 

Business Intelligence

 

Data Strategy

 

Data Visualization

 

Introduction to Python

 

Introduction to R

 

Marketing Analytics

 

Supply Chain Analytics

 
Business leaders need to be well-rounded, but this doesn't mean you can't be a specialist with an MBA. Picking electives solely centered around business analytics is one of the many diverse options available to you to suit your personal goals.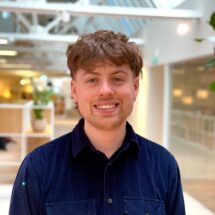 Noah Ackland
Noah Ackland is a copywriter and blog coordinator at Hult. Originally a freelance writer, his portfolio spans the full range of the thematic spectrum with articles on Fintech to Feng Shui. Working primarily in startups, Noah understands the importance of topical content when growing a brand. A keen hiker and swimmer, he's a big fan of being exhausted in his spare time.
Related posts