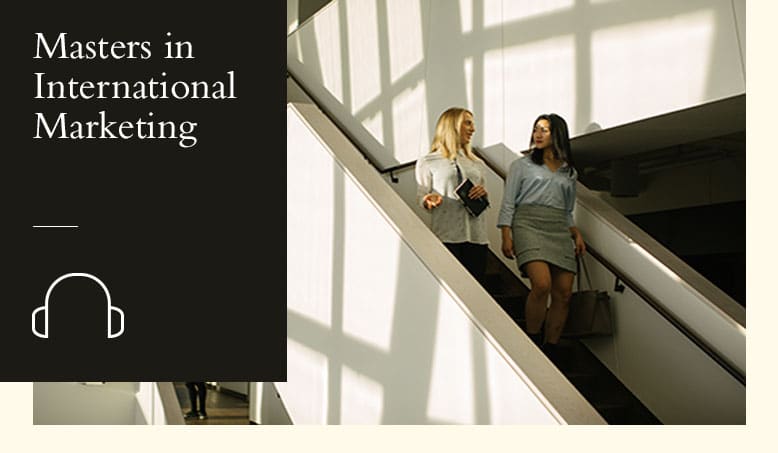 Deep-dive into Hult's Masters in International Marketing program. Current Hult students and Dr. Tessa Misiaszek, Marketing & Entrepreneurship Professor, introduce you to the program, share their personal experiences, and take questions from prospective students in this interactive webinar.
---
About Tessa Misiaszek
Dr. Misiaszek is the former CEO of Empathetics, Inc., founder of Red Thread Leadership Academy and Principal Consultant with Korn Ferry International, where she worked to develop diversity and inclusion strategies within healthcare and implement cultural competency training. She earned her Ph.D. at Simmons College and her classes at Hult include Strategic Brand Management, International Marketing, Organizational Behavior, and Entrepreneurship.
---
About Hult's Masters in International Marketing
Hult's one-year Masters in International Marketing degree equips you with the strategic and executional marketing skills needed to stand out in a global marketplace. Working with live clients on real-time projects, you'll learn to combine sharp analytical skills with outside-the-box creativity to ensure products and services stand out in a global marketplace. With business at its core, your degree has been designed so that you learn to work in cross-cultural teams, develop your unique leadership skills, and understand how you can shape the future.
Explore the complexities and challenges of the marketing world with Hult's Masters in International Marketing. To learn more, take a look at our blog 5 tips On How To Get A Head Start In Today's Marketing Industry, or get into broader business with a Masters in International Business instead. Download a brochure or get in touch today to find out how Hult can help you to explore everything about the business world, the future, and yourself.
Related posts