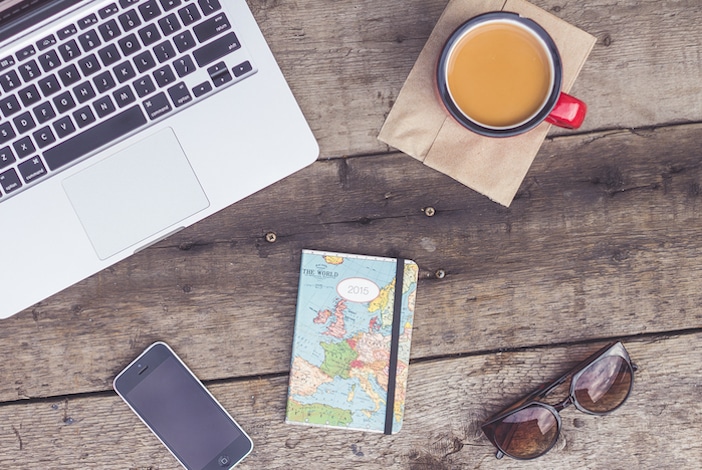 Written by Global Ambassador, Aletta Brandle, Master of International Marketing student, San Francisco campus, class of 2016.
You have decided that you want to study International Marketing at Hult International Business School, but you have the whole summer until you actually begin your degree. What should you do? Get a head start! Prepare yourself for the job marketing, read up on industry related news, and make your professional profile really stand out as soon as you begin you program.
Hult provides you with the knowledge that you need in order to excel in the marketing industry but we have five tips for you to follow to help you make your mark even before you begin your program.
LinkedIn  
LinkedIn, LinkedIn, LinkedIn. I cannot stress the importance of LinkedIn when it comes to not only your professional path in your chosen industry but also when marketing yourself to industry professionals.
The first step, of course, is making your profile. Here you outline your education, professional experience and your skill set. LinkedIn is the perfect opportunity to showcase to the marketing world, what you've done, who you are, and where you want to be. As well, you have the option to write a short bio about yourself, which is a way in which you can give everyone a glimpse of your personality.
In terms of networking, LinkedIn is also a powerful tool in getting to know industry experts. It allows you do break down searches, so you can find exactly what positions are out there, at what companies, and who can help you get there. Don't be afraid to message people and ask them for advice.
Industry-Related Certifications  
There are so many different certifications that you use to demonstrate your marketing-related knowhow. Some certifications that I have found to be important throughout my time at Hult are the following:
Google Analytics: this certification shows that you know how to set up, navigate, and monitor a webpages analytics; an important certification if you are looking to get into digital marketing.
HubSpot: offers a variety of certifications such as the "Inbound Certification", "E-Mail Marketing Certification" and the "HubtSpot Design Certification".
SLQ Certification: this comes in handy if you are into numbers. Hult offered a short SQL intro course, but there is also an online class available through Code Academy if you are looking to learn more.
Excel: though there isn't exactly and Excel certification, knowing how to use Excel will really strengthen your resume if you are looking to get into any marketing jobs that track numbers
Start A Blog  
Blogging is a great way to show future employers in the marketing industry that you have written communication skills and that you are consistent and organized. It's also a fun way to stay involved with a topic you love – whether it be food, travel, tech – it is a great way to push yourself to stay on top of industry developments.
My recommendations for blogging platforms are Weebly and WordPress. Both are easy to use, free, and don't require an HTML knowledge. Simply choose the name for your blog, set up an "About Me" page and start writing!
Informational Interviews  
Informational Interviews have been paramount in my career search. An informational interview is essentially a conversation with someone who has professional experience in your desired industry. It is a way for you to understand what skills are required in certain positions, how you should shape your studies, and it is a great way to make connections.
Find those people that you admire and hold positions that you would one day want to fill. Speak with them about what they do every day, how they've experienced the marketing industry and if they have any tips for your own career path.
Read and follow industry related news providers  
Staying on top of the latest marketing trends is certainly not an easy task. The marketing industry is quickly moving, and at Hult you'll learn a great deal about the latest developments. It always helps though, to stand out in class and in an interview, if you are up-to-date on the latest advertising campaigns or the newest technology developed by Google. This shows that you are interested and passionate about marketing.
Some of my favorite online marketing news sources are TechCrunch, The Wall Street Journal and Marketing Magazine.
Throughout the past 10 months at Hult, these five tips are some of the most important things I have learned outside of the classroom. They have helped me shape my personal brand as well as allowing me to communicate my professional expertise. There is no need to do all of these at once, but as you progress throughout your program, try working through some and it could just help you land that dream job!
What recommendation do you have on getting a head start on the career search?
Related posts