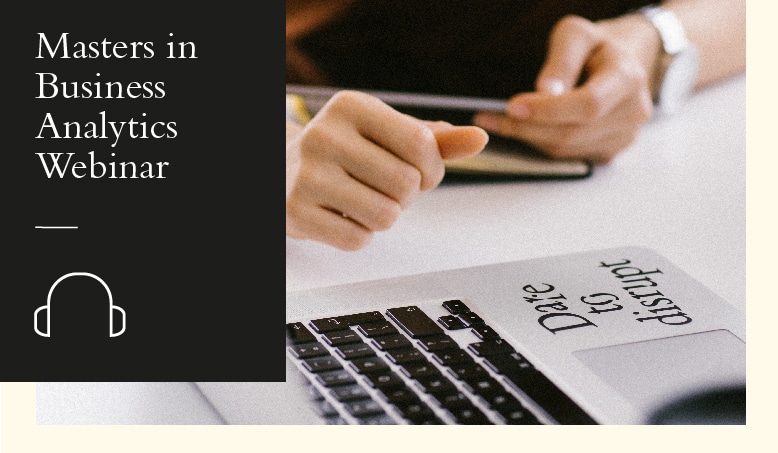 Learn about Hult's Masters in Business Analytics program. Current Hult students and Dean Luis Escamilla introduce you to the program, share their personal experiences, and take questions from prospective students in this interactive webinar.
---
About Luis Escamilla
Luis Escamilla is currently the Campus Dean at Hult's San Francisco campus. He first joined Hult International Business School in 2010 as Part-Time Professor of Quantitative Methods. In 2013, Escamilla successfully incorporated the finding of Hult LABS regarding the need for more development of soft skills in MBA graduates by pioneering the addition of soft skills as an assessed outcome in math courses. In 2014, Escamilla became Full-Time Faculty at Hult's Dubai campus, holding global responsibilities for the Quantitative Discipline. In 2015, Escamilla first joined the Leadership Team as the Dean of Hult's New York Rotation Center. In 2016, Escamilla became the Campus Dean and Executive Director at Hult Shanghai. Prior to joining Hult, Escamilla worked with Procter & Gamble (P&G) in the Finance and Accounting department, developing an automated tool to read SAP data and build custom financial reports for top management decision-making. He conducted competitive intelligence analyses to forecast competitor's pricing and product launches. Additionally, he has conducted several market research studies for new products and ventures in the Middle East. He has implemented databases, programmed systems, and participated in censuses for The National Institute of Statistic in Mexico and the Foreign Affairs Ministry through the Mexican Consulate in Dubai. Luis Escamilla started his teaching journey in the late 1990's, when he was Adjunct Professor teaching High School Level Math to Adults. In 2001, he became Assistant Professor at La Salle University in Accounting, where he developed a software to deliver content and accounting exercises. In 2008, he joined TEC, the largest private University in Mexico, teaching Differential and Integral Calculus.
---
About Hult's Masters in Business Analytics
Learn to translate data statistics and analysis into impactful business decisions in the age of big data with this highly in-demand degree, which also qualifies you for a three-year working visa (OPT) in the U.S. after graduation. Hult's Masters in Business Analytics degree will place you at the intersection of statistical analysis and business knowledge so that you can make meaningful, impactful contributions to any business.
Find out more: download a brochure
See what jobs can you get with a Business Analytics degree
Make the most of what your career has to offer with a Masters in International Business from Hult. To learn more, take a look at our blog My Masters in International Business: Looking back on a life-changing year, or give your employability a huge boost with an MBA in international business. Download a brochure or get in touch today to find out how Hult can help you to explore everything about the business world, the future, and yourself.
Related posts