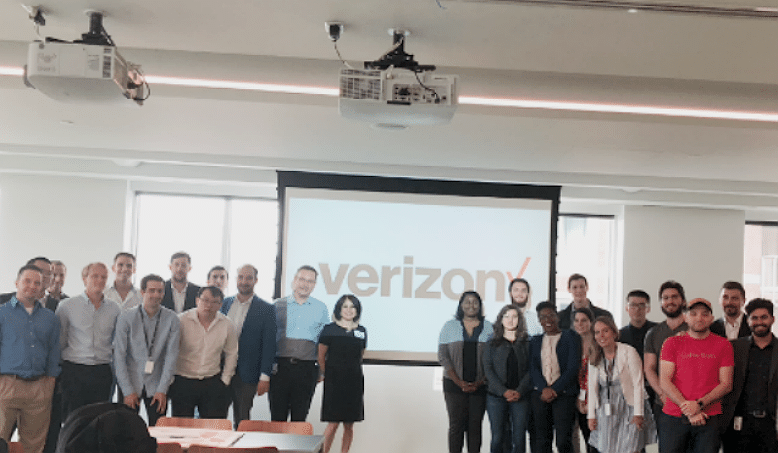 The telecom industry continues to play a crucial role in the evolution of the information age by providing ever faster and more reliable wired and wireless broadband services. The underlying product and service innovations in recent years have enabled the rapid growth of internet capacity, and the next big thing is the emergence of 5G mobile technology.
With the telecom industry heavily investing in the infrastructure to bring 5G to their consumers, companies need to find ways to generate new revenue streams and thrive in a highly competitive industry. American telecom giant Verizon challenged Hult students in Boston to come up with ways to harness the power of disruptive innovation to help them remain at the forefront of their industry.
Preparing for the challenge
In the summer of 2018, Renu Chipalkatti, Verizon's Head of Consumer Products Innovation and Insights, worked closely with Hult graduate students as part of the Disruptive Business Models course taught by Professor of Practice, Dr. Henrik Totterman. With a professional background in startups as well as multinational companies and a passion for practical business learning, Henrik has years of experience coordinating corporate challenges to maximize value for both the client and the students involved.
Verizon operates America's largest and most reliable 4G LTE wireless network and the nation's premier all-fiber network. The company also delivers integrated solutions to businesses in over 150 countries worldwide. In October, Verizon turned on its 5G network in four cities.
The company was interested in Hult students' expertise in assessing whether and how to divert a substantial portion of their current innovation and marketing budget to "breakthrough developments" at the intersection of new technology, products, services, and business models.
To prepare for the challenge and get familiar with the industry, students worked on a pre-assignment and several in-class team exercises, including an unlikely comparison of the Verizon and IKEA business models.  "You wouldn't necessarily think two different industries could help each other out," says Henrik.  "But the comparison between IKEA and Verizon was surprisingly crucial."
When Verizon's Renu Chipalkatti first entered the class, no one initially knew who she was or what company she represented. However, students were well prepared for the challenge at hand once it was introduced. Thanks to the emphasis on teamwork and collaboration from the outset of their course, students were not only ready to compete as a team, but were also committed to actively supporting each other. This was absolutely necessary due to the complexity and scope of the challenge, along with a relatively limited timeline.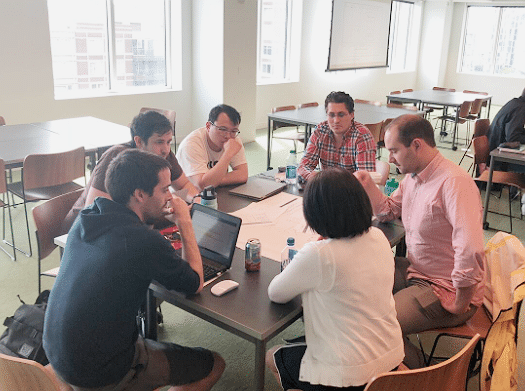 Dividing into teams and finding opportunities
The class was divided into six teams, with each team assigned a letter of the Greek alphabet from Alpha to Epsilon. The challenge was presented by Renu and all the teams sat down with her to start discussing their intended approach.
The solutions were imaginative and groundbreaking—ranging from an intuitive advanced grocery delivery service to a single touch point for digital subscriptions, allowing you to manage all your online accounts—from Netflix to Amazon and more—with only one username and password.
Team Alpha took a particularly unique approach with an idea to leverage the gaming industry as part of their solution to Verizon's challenge.
Student perspective: The Alpha journey
Written by team members: Joao Aziago Silva, Juan Jose Mac Auliffe, Frederik Van Kelecom, and Daniel Gallo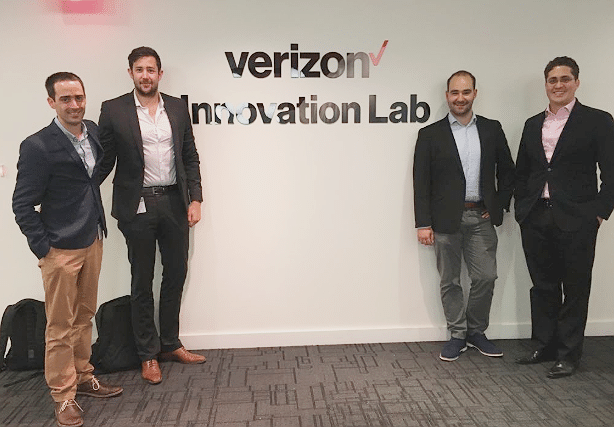 When we first got together, everyone was looking forward to our scoping meeting with Henrik. We quickly discussed our thoughts and our conclusions after the pre-assignment, and there was excitement in the room.
During the in-class exercises, we discovered that our team could deliver promising results in a short amount of time. When the day finally arrived to announce the challenge, we were thrilled to see that our client was Verizon. And so we set sail to start finding new ways to leverage 5G technology.
From the first 15 minutes we had with Renu, we quickly understood which ideas to explore. Although we previously considered multiple industries where 5G could play a disruptive role, when we mentioned the gaming industry, we could tell she was excited by this prospect.
Now that we had our idea, we got to work. The client was on board and our market research showed that we hit gold. By leveraging the capabilities of 5G through the gaming industry, we were able to target millennials—a highly attractive market segment for Verizon. Having gamers on our team complemented our intensive market research, helping us to provide a complete view of what this segment is looking for and the trends that the gaming industry is following.
We also incorporated lessons from Henrik's class and his incredible methodology to polish and further develop our idea. His coaching was fundamental in making critical decisions.
For our final in-class presentation, we took a more informal approach suggested by Henrik. Rather than a PowerPoint, we had a personal sit-down meeting with our client. The same way IKEA designs its stores for a unique customer experience, we decided to take the same approach with our pitch. And it proved to be massively effective.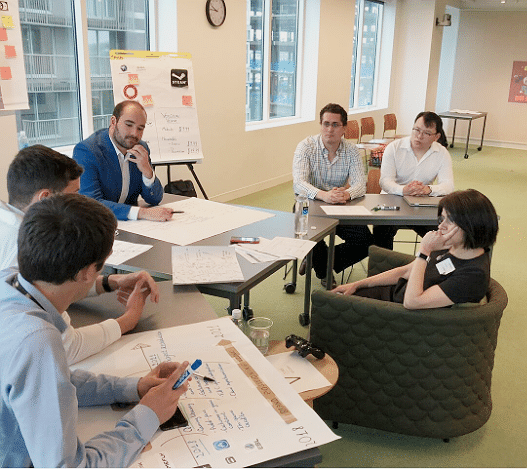 We discussed everything together for 20 minutes and we could tell by the questions being asked how enthusiastic Renu was about the idea. "You guys really thought about everything," she said.
After all the amazing presentations from our classmates, we were stunned to learn that we had been selected to present our proposal to Verizon executives. All the hours spent crafting our idea paid off—that's a great sense of achievement. We were thrilled and eager to find out the next steps from the client.
"We had been selected to present our proposal to Verizon executives. All the hours spent crafting our idea paid off—that's a great sense of achievement."
We only had two weeks before meeting with the Verizon executives. Expectations were high and we felt really challenged and inspired by our client. We made some adjustments based on the feedback we had and prepared properly, making sure we could deliver a top-notch pitch, this time more formally through a digital presentation. We wanted to positively represent the Hult brand and make all of our faculty proud.
When the day arrived, we were very prepared and very excited. We presented at the Verizon Innovation Center HQ to Renu and three teams based in New York and New Jersey. The teams were enthusiastic and the Q&A session was intense. We were told that the Director of Strategy was "taking big notes."
The whole experience was unique and very challenging. We delivered a great business model and the whole team praised our commitment and innovation in proposing a viable solution in three weeks to a problem that they had been working on for nine months.
After our pitch, we went to celebrate with a feeling of success. The challenge was over, the client was happy, and we took away more than we could have imagined from our Disruptive Business Models course.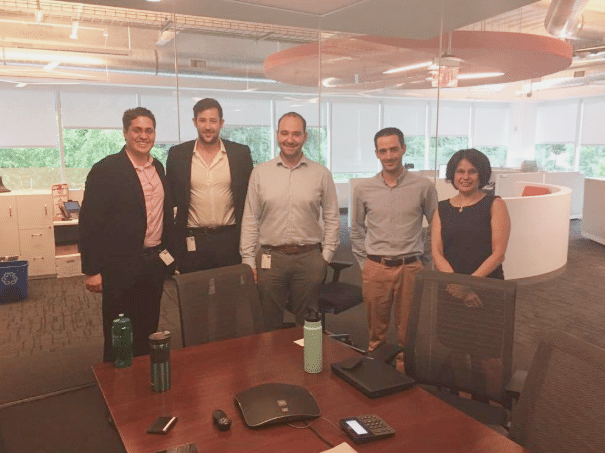 "The challenge was over, the client was happy, and we took away more than we could have imagined from our Disruptive Business Models course."
---

Dr. Henrik Totterman is a Professor of Practice at Hult International Business School and a teaching faculty member at Harvard University Extension School. An international entrepreneurial leader and global business school executive, he has nearly 20 years of experience developing his own ventures and advising others.
His background enables him to combine academic concepts with the real world of business, exemplified by the work his students recently did with Verizon.
Connect with Henrik on LinkedIn: linkedin.com/in/htotterman
---
Curious to find out more about challenge learning at Hult and the types of clients our students work with on campus? Download a brochure.
Hult offers a range of highly skills-focused and employability-driven business school programs including a range of MBA options and a comprehensive one year Masters in International Business. To find out more, take a look at our blog Beating the odds: how international students get sponsored jobs. Download a brochure or get in touch today to find out how Hult can help you to learn about the business world, the future, and yourself.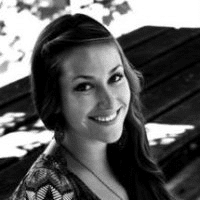 Katie Reynolds
Written by Hult contributing blogger Katie Reynolds who is a freelance writer based in London. Originally from Michigan in the U.S., she relocated to the U.K. in 2010 to pursue a master's degree at Hertford College, Oxford. Today, she writes on topics including business, higher education, healthcare, and culture.
Related posts