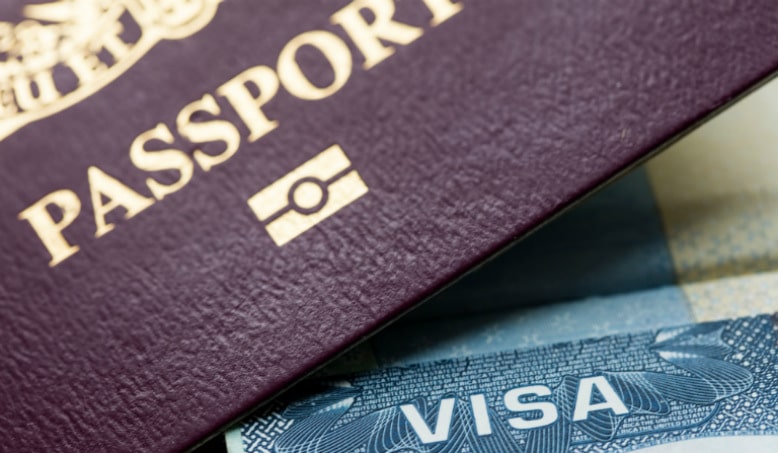 Along with Hult's Global Campus Rotation program, I've also made the most of this incredible chance to see the world over the past few months. So this article is dedicated to all the travelers I've met along the way.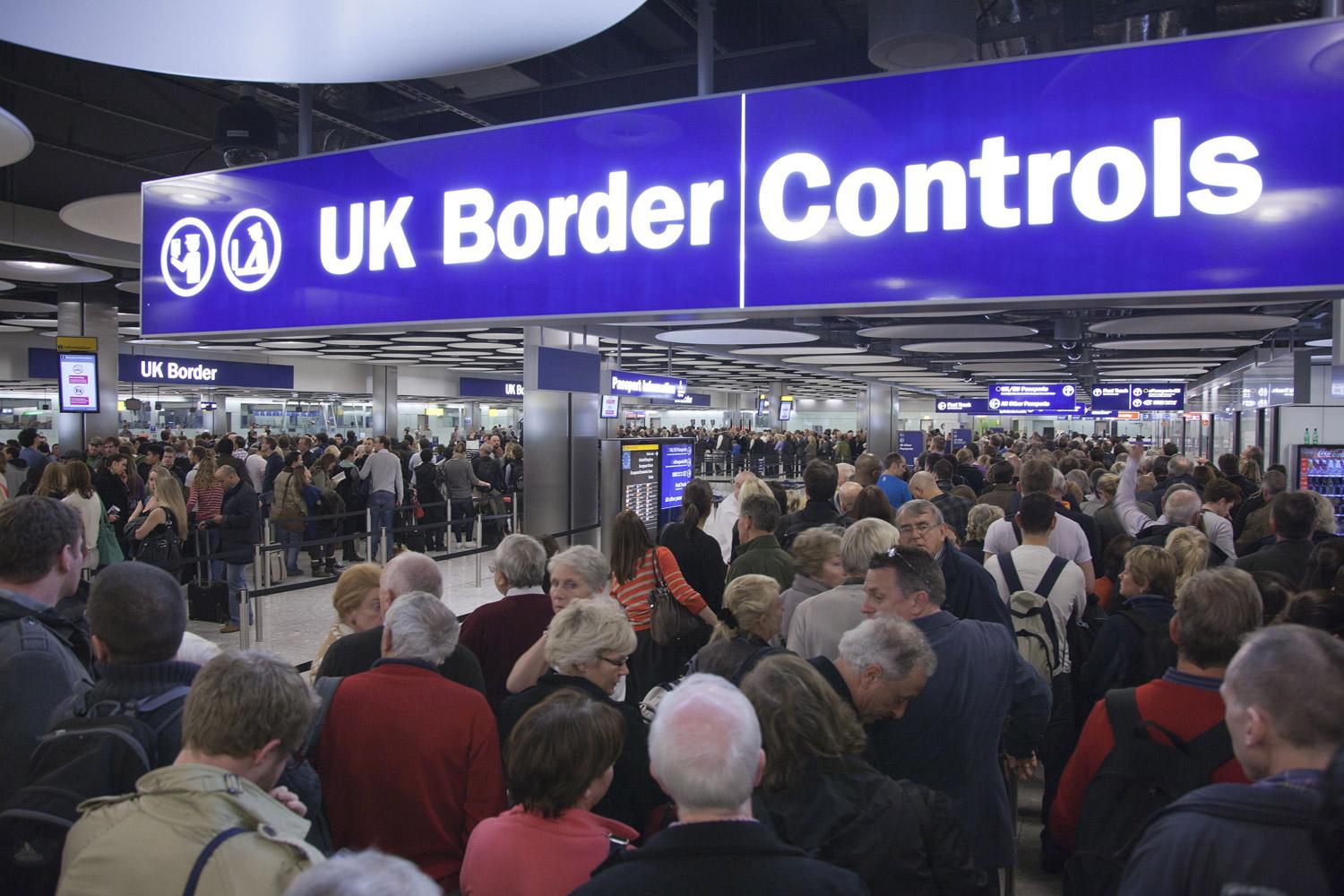 Welcome to…
Take yourself back to that last time you went abroad. You step into the immigration hall after a long flight and you're met with a winding line that snakes around the corner. Your heart sinks. You think, "I just want to get to my hotel or out exploring!"
And now, the waiting
One hour later, it is finally your turn. You made it! You greet the Border Officer nervously. "Passport please," you hear. You hand over your passport. Your heartbeat speeds up—your mind racing with all the negative, irrational thoughts you've ever had.
"Will they let me in?" "Did I read the visa website correctly?" "I don't remember the name of my hotel. Will they ask me that?" 
And then, the moment comes. You hear that sound. The greatest sound any traveler knows: a new stamp in the passport! Really, is there any better sound? Another country off the list!
"That sound. The greatest sound any traveler knows: a new stamp in the passport! Really, is there any better sound?"
The first hour is the most challenging
But the ordeal is not over. Now, you scramble for WiFi. If you're lucky, the airport has an open network. Of course, you have to post an Instastory saying that you've made it and send that courtesy text to your parents that you've landed safely.
While scrambling for your luggage, surrounded by what seems like thousands of people, you try to figure out the exchange rate of the country you have just entered.
"How much money do I need out of the ATM?"
"How many Vietnamese Dong to one U.S. Dollar…25,000, 26,000, 500,000?"
You breathe deeply. You can do this! Only a customs officer is between you and the onslaught of taxi drivers outside. Thankfully, you breeze through! Now the transport challenge awaits: do you take a taxi or tuk-tuk? The subway? Or that airport bus that looks so unappealing?
You remember that your hotel sent you directions from the airport. The last 2% battery on your phone guides you and you are finally safe. Finally in the country that you have paid so much money to be in. And you can smile and remember why you are here. And… breathe.
This is the experience that we have almost every time we enter a new country, and something I've done eight times in the last two months since leaving the United States. Traveling isn't always easy, and the first hour of entering a country is certainly the hardest.
But of course, those stressful moments are hugely outweighed by the incredible experiences that you have: the people you meet, the things you see, and the lifelong memories that are formed. Since leaving the U.S. and between studying at the Hult campuses in Boston and Shanghai and I've been lucky enough to visit the Philippines, China, Hong Kong, Vietnam, Cambodia, and Japan.
Here are just a few of my favorite memories from my recent travels: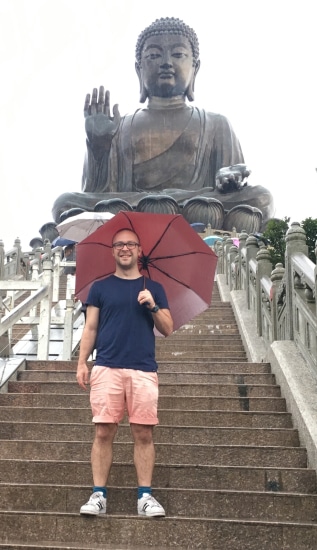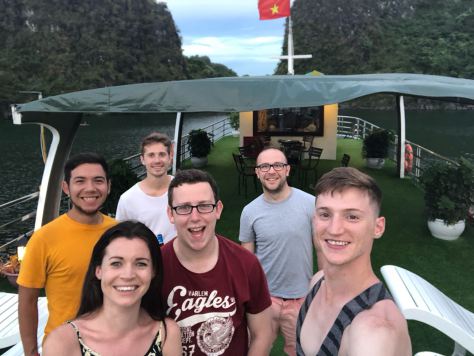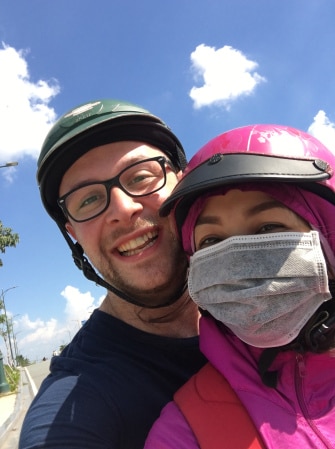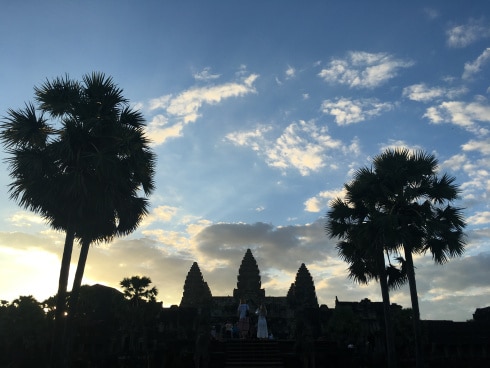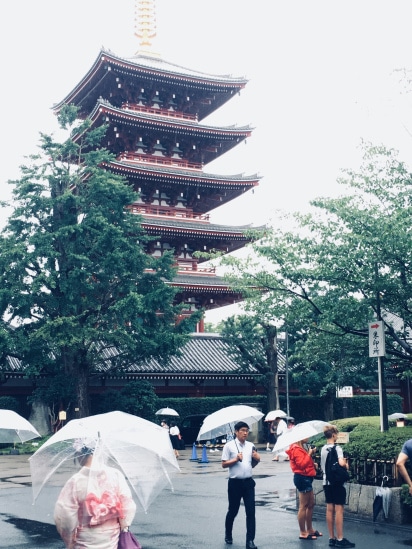 Of course, these experiences are just part of the story. If you want to find out more about my time in the incredible city of Shanghai while I was there for my Hult rotation, you can read all about it in my last blog post.
Traveling isn't always easy, and it isn't all fun—it can be lonely and hard on some days. But the positives certainly outweigh the negatives. For me, it's 54 countries down, and many more to go!
On to the next adventure!
---
Curious to find out more about the incredible experiences that await you as a Hult student? Download a brochure.
Hult offers a range of highly skills-focused and employability-driven business school programs including a range of MBA options and a comprehensive one year Masters in International Business. To find out more, take a look at our blog Taking me beyond business: Finishing my masters with the Hult Prize Finals. Download a brochure or get in touch today to find out how Hult can help you to learn about the business world, the future, and yourself.

Aaron Salamon
Aaron is an MBA student at the Hult San Francisco campus. He currently works for Accenture and has extensive experience of working in management consultancy. Outside of work, Aaron is a mentor to university students working on social enterprise projects. He's an avid traveler with 49 countries under his belt. Follow Aaron's Hult MBA experience in his blog: aarontravelblog.wordpress.com
Related posts