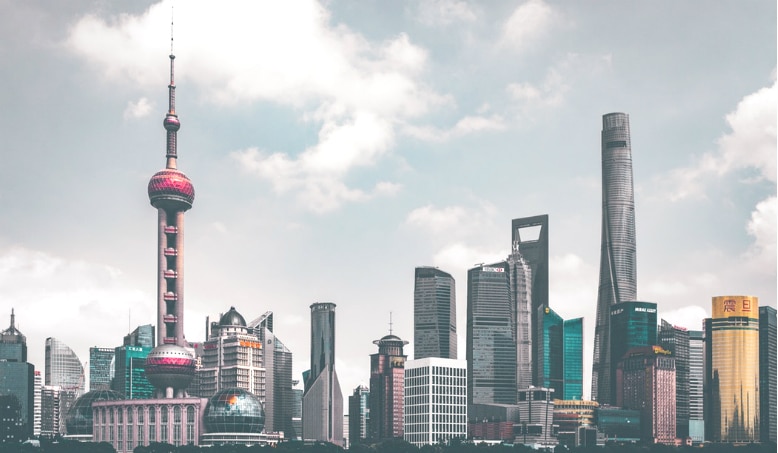 This is not my first visit to Shanghai.
I was here seven years ago in 2011, during the summer at the end of my second year of university. Chinese Studies and Mandarin were part of my Economics Degree.
And, having now spent the last 12 days here, I can finally say that have I settled in again and freely admit that I would love the opportunity to live here one day!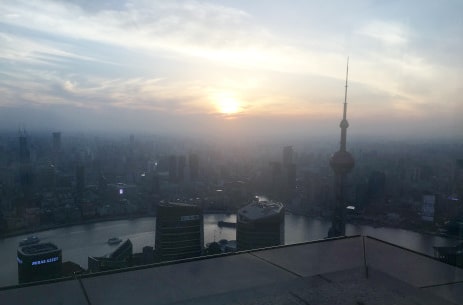 So, what makes Shanghai so unique, so dynamic, and so "24 hours"? If you have never been here, I would say that it is a must see! From beautiful temples in the heart of an equally beautiful concrete jungle, to parties every night, to amazing street food.
Here's the places I've visited so far:
Yu Gardens, Qibao Ancient town, Cloud 9 bar on the 87th floor of the Hyatt Hotel, A boat cruise on the Bund, Jade Buddha Temple, Jing-an Temple, People's Square and Park, Tianzifang, Starbucks Roastery Reserve, Nanjing Road, and of course, the "fake" markets.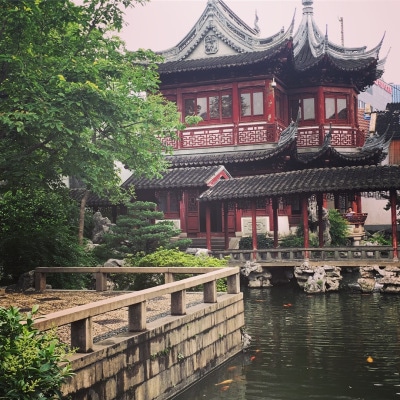 So, why am I here again? 
Before joining Hult, the Global Campus Rotation Program was always a top priority for me. It's an opportunity to study at different campuses as part of my MBA program. What more could I ask for?
I always had my heart set on Shanghai for all the reasons I've said above. It helped that a large portion of my good friends decided to rotate here, too. But more importantly, this city and this country will continue to have a huge impact on the world, and the chance to learn more about it could not be turned down.
"This city and this country will continue to have a huge impact on the world, and the chance to learn more about it could not be turned down."
Anyway, as there are always a few sides to every story, I thought it might be amusing to point out some of the obstacles and funny situations that myself and my classmates have managed to get ourselves into so far!
Scenario 1: Trying to buy a Metro ticket
Friend: "Hey Aaron! Can you help me read this? I can't read Mandarin."
Me: "How long have you been staring at this screen?"
Friend: "About five minutes or so…"
Me: "So you missed the 'press here for English' button right in the middle?"
Friend: [Silence]
Whoops! In reality, the Metro is super easy to use and you can get around on it just fine with English.
Scenario 2: Ordering at a restaurant
Ordering food here, on the other hand, is not so simple! Many waiters (服务员) have little to no English knowledge. And if there are no pictures or English on the menu…let's just say it's a challenge.
Recently, we ordered two duck soups and some beef with noodles in our broken Mandarin. (Win!)
But once we sat down, the lady behind the counter came over and started chatting away in Mandarin. Unfortunately, none of us had any idea what was going on. And when our food didn't show up, we thought we'd got it all wrong.
Eventually, we got out Google translate (our best friend here!) and she wrote down what she was trying to say. In the meantime, our food finally arrived.
Turns out her Google-translated message said: "Your food may take some time."
Scenario 3: Mystery meat…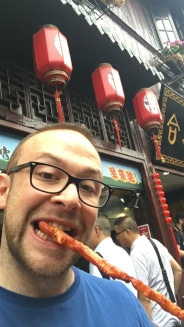 On the topic of getting lost in translation, I often don't know what I'm likely to get when ordering meat. (And sometimes, even when I see it or taste it, I still don't really know!)
Last week in Qibao, an ancient town within Shanghai known for its street food, I ask a food vendor: "Is this beef?" (这是牛肉吗?)
The vendor responds, "Yes" (对)
When the food arrives, I know it's definitely not beef… it had wings!
Scenario 4: "Bargains" at the fake market
At a fake market, you can buy replicas of expensive designer items, from shoes to watches and more. Haggling is key, which doesn't always come easy for an American.
Here's a recent exchange I had with someone who purchased a fake handbag:
Friend: "Ahhh, what a great deal. This was super cheap!"
Me: "What did you pay for it?"
Friend: "$100! A real one is over $1500, so what a great deal!"
Me: "So...you paid $100? For a FAKE handbag in China?"
Sometimes, what seems like a deal really isn't.
Scenario 5: Taking out money from an ATM
Friend: "Aaron, my PIN number isn't working. Have you had any bank problems?"
Me: "Mine has been fine. Let me come and have a look"
Me: [After staring for a moment at the screen] "Did you notice that numbers are the other way around?"
A cool thing they do in some places here is the ATMs randomly move the numbers around, so people can't copy the shape of your PIN number. Very clever in my opinion.
However, PIN numbers are pretty much redundant now anyway, thanks to my tip below.
Top tip: WeChat is King
Most local people don't carry cash or even a wallet.
WeChat and AliPay are used for everything–from chatting to people, to seeing menus, to paying for things.
It really is an all-encompassing ecosystem, which I'm pretty sure would not be allowed in the U.S. or Europe due to competition regulations. However, it is an incredible offering and something you can't really do without here, especially given the "Great firewall" blocking other apps such as Facebook, Instagram, and Whatsapp.
I have no funny stories about WeChat, other than it's great!
So our trip so far has not been all easy, but it certainly has been a whole bunch of laughs. Having this opportunity at Hult to study at six different campuses has been an amazing experience. I can't believe more people have not taken advantage of coming to this phenomenal city. If you have never been here before, add it to your list!
I can't wait for what the next few weeks here in Shanghai have to offer. I love this city!
"Having this opportunity at Hult to study at six different campuses has been an amazing experience. I love this city!"
---
Curious to find out more about Global Campus Rotation and other exciting opportunities that await you as a Hult student?
---
Kickstart your career in the commercial center of Asia by studying at Hult's Shanghai business school. To find out more, take a look at our blog Students step out of the classroom to explore top Shanghai companies. Download a brochure or get in touch today to find out how Hult can help you to learn about the business world, the future, and yourself.

Aaron Salamon
Aaron is an MBA student at the Hult San Francisco campus. He currently works for Accenture and has extensive experience of working in management consultancy. Outside of work, Aaron is a mentor to university students working on social enterprise projects. He's an avid traveler with 49 countries under his belt. Follow Aaron's Hult MBA experience in his blog: aarontravelblog.wordpress.com
Related posts