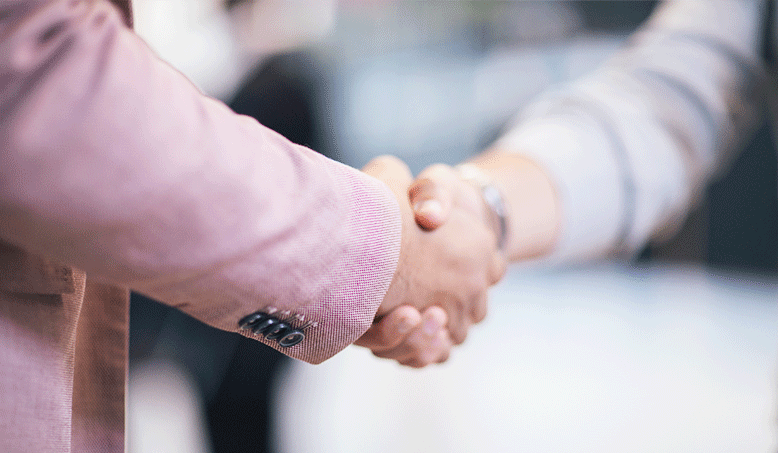 I think I speak for many international students when I say that an internship is a great career opportunity. However, the internship process, especially for students studying in the U.S., comes with a lot of dos and don'ts, legal considerations, and potential confusion.
I'd like to share my top three tips from my own experience finding an internship while studying for my Masters in International Business at Hult's Boston campus. If you're considering an internship while studying in the U.S., hopefully this can serve as a handy guide. I've also included some links to my favorite job websites too.
Tip 1: Internships need to be for credit
Let me make this clear: if you're an international student studying in the U.S. on an F1 visa, internships need to be taken for credit as part of your course. This requires Curricular Practical Training (CPT) authorization, which provides working rights for the purposes of an internship related to your field of study.
You'll need to coordinate with the school to find an internship that they approve as worth your time for whatever industry you choose, and ensure that it will be recognized with course credit.
Tip 2: Internships should be a reflection of what you want to do
Getting work experience is wonderful, but there is a difference between having an internship on Boston's State Street in the finance district and interning as a barista. Be sure that the internship opportunities you pursue reflect your career aspirations, whatever they may be.
Plus, your time is valuable. As you'll be spending over 100 hours on a credit-based internship, make it count.
Tip 3: Network, network, network
This is the most important way to ensure that you can get an internship in a timely manner and with a better focus on you and your career goals. Look to your family, friends, or maybe someone you've previously worked with.
Need help building your network or finding an opportunity? Fear not, the Hult Career Development Team can help with various networking events on campus and job fairs that can connect you with potential employers. They can also offer advice and help you to find an internship through a few different websites and online resources.
My top 3 websites for internship-hunting:
1. Internships.com
This is a great website when it comes to looking for an internship. They have a large array of different types of jobs, and I found that a lot of the applications I sent out came back with a response. In fact, I received an internship offer from one of the postings on this website.
2. Findspark.com
FindSpark is great. Even though the number of jobs is small, they have a number of internships that can fit the criteria to be approved for course credit.
3. Glassdoor.com
This is a site that has anonymous reviews of people's job experiences at different companies. The beauty of it being anonymous means that the majority of the reviews are honest. While you need to take some negative reviews with the understanding that they are outliers, the reviews are a great insight into how that company runs, and if you fit into their ideals.
A big reason I came to Hult was that I knew it would help me to find the right job for me. An internship can be a great first step on the journey.
If you have any questions about career opportunities or how to get an internship as part of your studies, be sure to get in touch with the Career Development Team on campus.
---
Curious to know more about the career outcomes of recent Hult grads?
---
Make the most of what your career has to offer with a Masters in International Business from Hult. To learn more, take a look at our blog 5 tips to make your resume stand out, or give your employability a huge boost with an MBA in international business. Download a brochure or get in touch today to find out how Hult can help you to explore everything about the business world, the future, and yourself.

Elizabeth Carey
Elizabeth ("Liz") Carey is a Masters in International Business student at the Hult Boston campus. She previously worked for Hult as an academic intern and has experience in educational marketing. Outside of Hult, Liz is a Girl Scout for life who enjoys board games and anime. She also likes to travel and bake.
Related posts