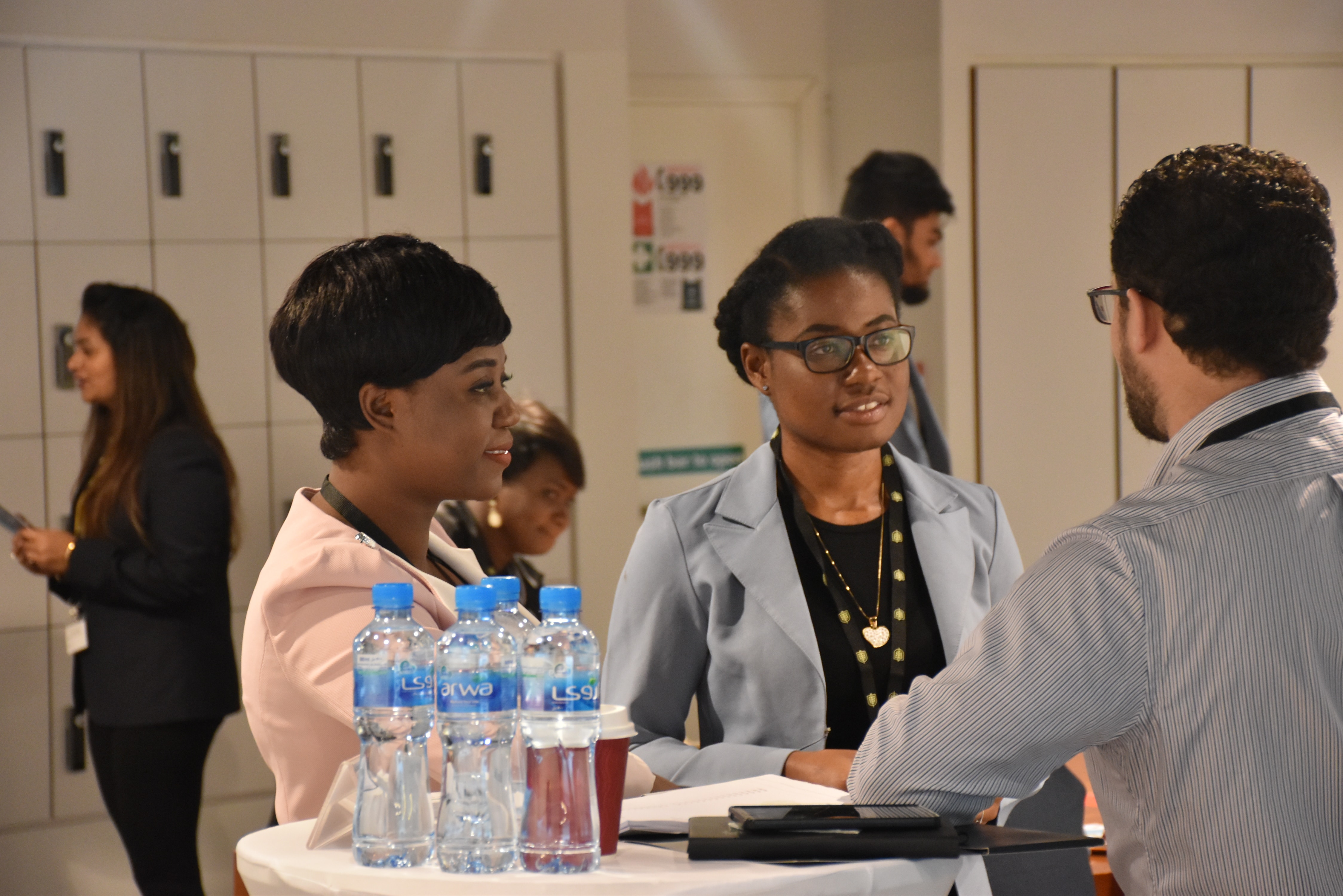 At Hult, our on-campus Career Development and Corporate Relations teams arrange weekly events to help students better understand themselves, build their networks, and enhance their skills. Recent campus guests include PwC, Amadeus, and Hubspot in Boston; Cisco, Spotify, and Credit Suisse in London; IBM, Microsoft, and L'Oréal in Dubai; and LinkedIn, Facebook, and Levi's in San Francisco.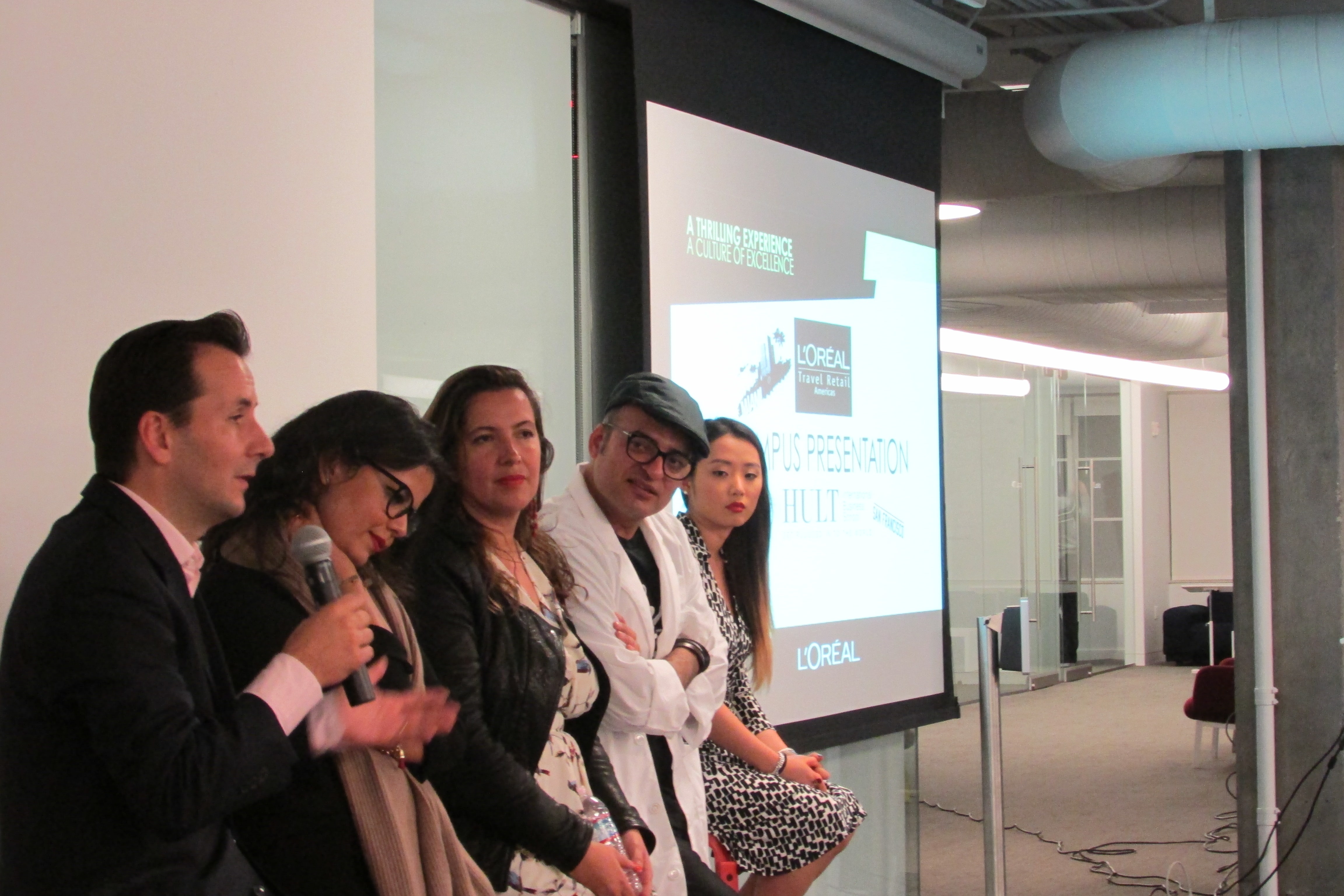 L'Oréal recruiting panel on Hult's San Francisco campus
In the coming weeks, our global campuses in San Francisco, London, Boston, and Dubai will each be hosting their annual Career Connections Forum. Here, students will get to meet with up to 70 actively recruiting companies from sectors ranging from technology, food & beverage, media, and retail, through to consulting, healthcare, banking, and education. Students are excited to be meeting recruiters from major global companies including Bloomberg, Porsche, KPMG, Hilti, Azko Nobel, Nestle, Amazon, and Kompas, as well as local startups, all keen to work with Hult graduates.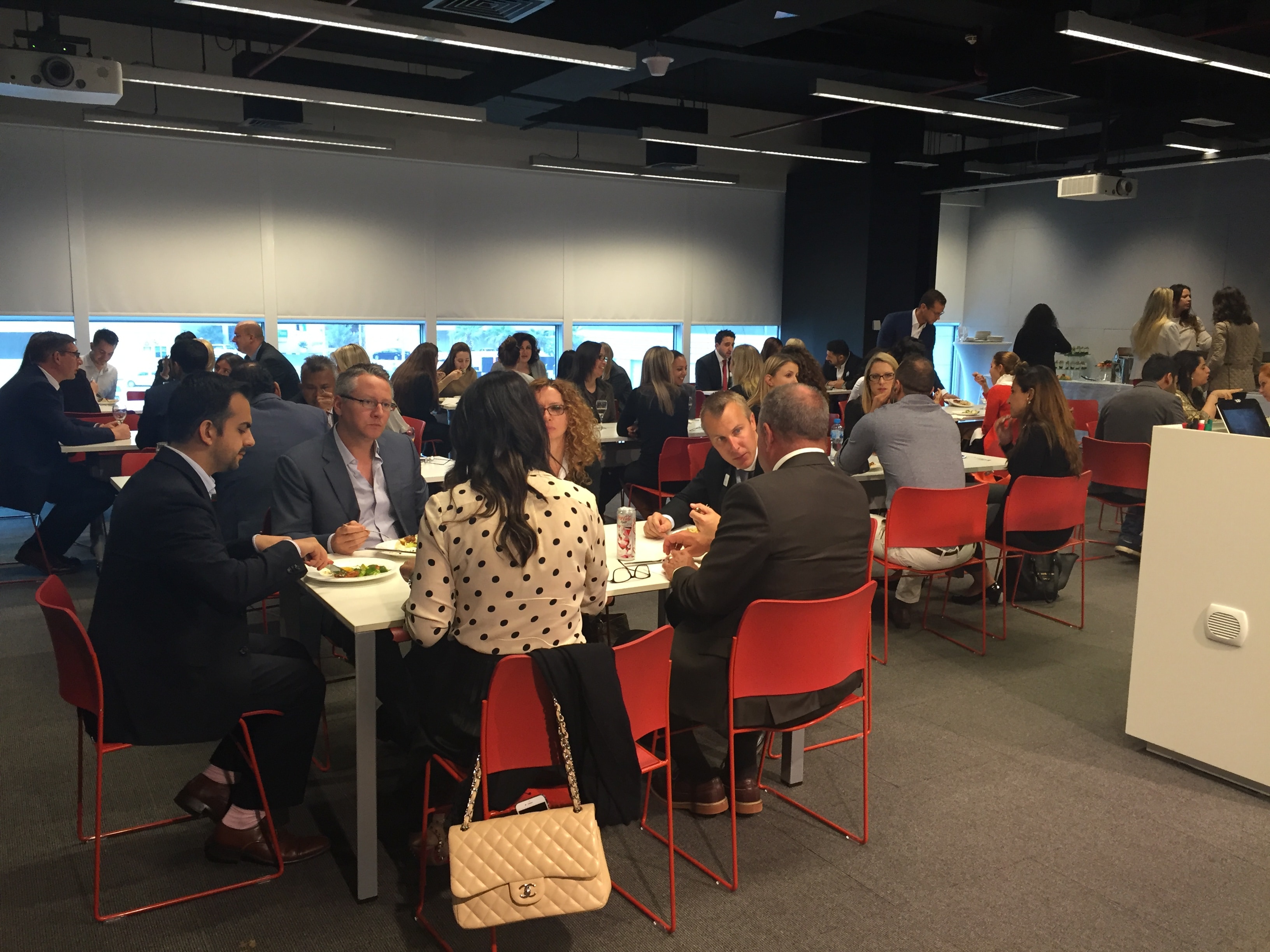 Help from the experts
Hult's Career Development Advisors are committed to ensuring students are primed to make a great first impression, and to maximize their chances of ultimately securing their dream jobs. Therefore, in the months leading up to the fair, students participate in workshops and coaching sessions designed to intensively prep them for the big day. Topics covered include communicating your unique value proposition, mastering the art of networking, as well as optimizing social media profiles, resumes and cover letters and ensuring personal brand consistency.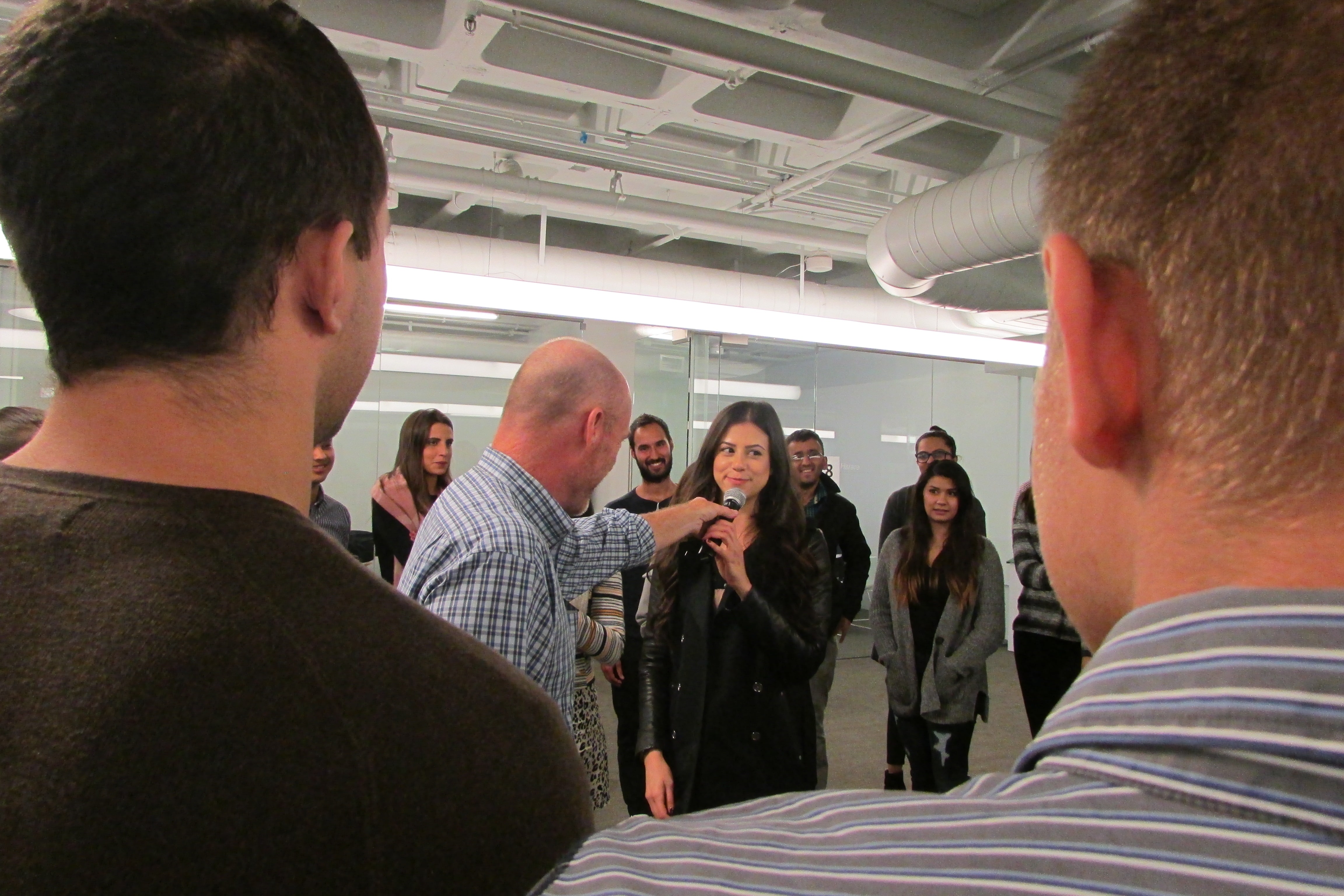 Workshops welcome visiting experts such as Jörgen Sundberg, Founder of Undercover Recruiter, the most widely read recruiting blog in the world, and Simon Bucknall, two-time world championship finalist of public speaking. Another popular event is the interactive 'Networking the room like a rockstar' workshop with Heather White, leading networking and personal brand expert. These events are often followed by networking sessions with corporate guests and/or Hult alumni, giving students the chance to cement their healthy new habits by putting them straight into practice.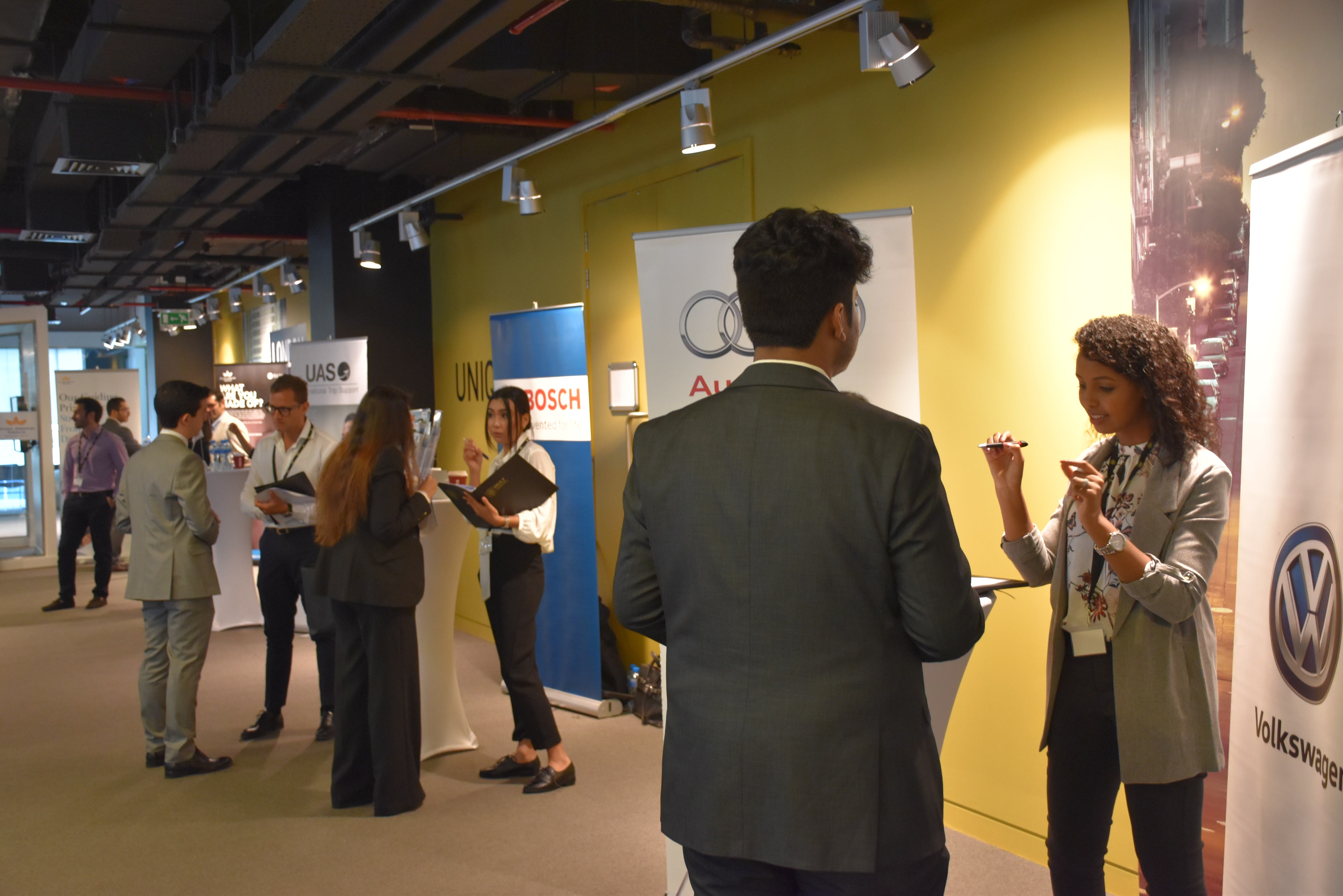 We asked our resident career experts for their Top 5 tips to stand out to employers at the Career Connections Forum:
Know yourself: Identify and document the value you have to offer employers. Relevant strengths? Aligned career goals? Track record of relevant accomplishments?
Know your targets: Know your employment targets with regard to industry, role, and geography. Identify which companies attending the career fair might fall into or influence these target areas.
Research: Do your homework on these companies, industries, roles, and ideally the company representatives attending.
Communications:

Verbal pitch: Prepare your verbal pitch so that you introduce yourself to target employers in a relevant and persuasive way.
Resume: Make sure your resume is up-to-date and makes you look desirable in the eyes of your target employers.
LinkedIn: Make sure your social media channels are in check, especially LinkedIn.

Dress appropriately: Yes, dress to impress. Personal hygiene is also important.
Stay tuned for a round-up of all the action from the Career Connections Forums later this month.
---
If you would like to find out more about our business programs, download a brochure here.
---
Find out more
Watch our career development video to find out how Hult helps students get jobs
Kickstart your career in Europe's biggest startup cluster by studying at Hult's London business school. To find out more, take a look at our blog Inspired Speaker Series welcomes two consulting giants at Hult's London postgraduate campus. Download a brochure or get in touch today to find out how Hult can help you to learn about the business world, the future, and yourself.

Mel Cloney
Mel is a staff blogger working in London, and is passionate about the Hult journey. Her writing focuses on faculty, academics, and student and alumni experiences. She's a food, scuba, and running junkie with a penchant for all things French.
Related posts