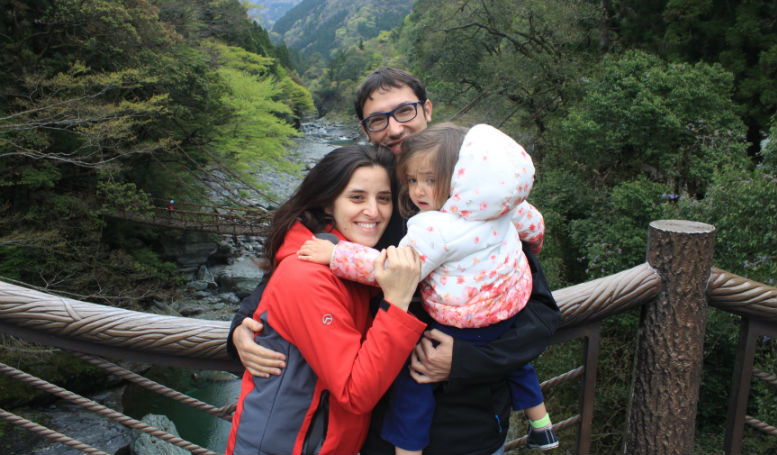 A key question for professionals considering an Executive MBA is whether they will be able to fit the course demands into an already busy life. We spoke to four former graduate Executive MBA students for their advice on balancing the program requirements with a full-time job and busy personal lives.
Frank Miller is Global Head of Unified Communication & Connectivity Practice at Vodafone. When he started his Hult Executive MBA, he was Global CTO for Huawei. He balanced his Executive MBA with a demanding global role.
Fadzai Marange is Program Manager at NGO Right To Care. When she started the EMBA she was managing a Pathology Hub for Nuffield Health. As a single mother of two teenagers, Fadzai not only successfully graduated from Hult London but was also voted Class Speaker and set up a social enterprise app alongside an alumni team in Brazil.
Mike Smollan is Chief Growth & Innovation Officer at Smollan – a family run business focused on retail and brand solutions. He balanced his EMBA with running the business, which has 13,000 employees in China, a new baby, and family life.
Monica Muriel is an entrepreneur and mother of two. Monica started Zurita, a "slow" fashion business, with two of her Hult classmates whilst completing the EMBA and juggling family life.
What is the workload of the Hult EMBA actually like?
Fadazai: Having recently completed a masters with another well-known university in London, I found the workload of the Hult EMBA heavier – but very manageable. Along with my full-time job I have two teenagers, so I had to be organized. However, it was certainly possible to complete the EMBA alongside all my other responsibilities.
The demands were based around the amount of assignments we had to do. We had to complete pre-course assignments – these were great at ensuring you had reviewed the preparatory materials for the course. I would try to read at least one article per night to split the load evenly.
During the long weekends on campus we would need to complete a group assignment. We'd probe and challenge the material, and bring it to life through practical activities. The days were long and intense, but very rewarding.
After the weekend session, we had to complete a post-course assignment within two weeks. Each module came with about 10-15 Harvard business review articles and a few reference textbooks. If you wanted to enjoy and get the most out of the module it was best to read through the majority – if not all – of the resources.
Apply now
Were the demands of the EMBA what you expected?
Fadzai: Yes, the demands were what I expected. Before starting the course I'd attended some taster sessions and interacted with alumni. It was clear to me that the course was going to be demanding. I was expecting it to be a huge challenge as well because I was from a science background and not a business background.
Frank: The demands were high and entering a world-class EMBA program is not easy. You will find yourself picking up the pace to retune your academic writing skills and critical thinking outside of your executive specialty. You'll find the program invigorating–not only because of what you learn, but also because of your peers, from cultures across the globe. Get ready to sharpen your mind!
Mike: I was expecting to be more overwhelmed than I was. Some courses were lighter than others and as the program was based on case studies rather than mindless textbook reading, I found it interesting and easy to stay motivated. I was meticulous about scheduling time to work on it and was very diligent about making sure that I digested the work in small manageable chunks. I had to make it work with my busy schedule, so for example, I have to travel a lot with my work and I used my time on planes to get the pre- and post-work done.
Monica: At first I found it surprising. Slowly I had to start de-prioritizing other interests in my life, to find balance. I was lucky as my family and friends were also very supportive. And our cohort had such a great vibe – it was a stimulating environment to learn in. This made it feel easy. You look forward to it and leave every weekend feeling energized.
What advice would you give to future EMBA students on how to best prepare for the demands of the EMBA?
Frank: Create an effective schedule.
F: You must be organized and compartmentalized to fit everything into your work/life mix. There is definitely time to do the course and still maintain a good work, life, and school balance. Make sure you look at the work well in advance and plan your schedule well.
Mike: Do the pre- and post-work as soon as possible.
M: Life is busy. Family is busy. Don't assume you'll have time to get things done when you think you will. Do the pre- and post- work as soon as possible. It'll allow you to manage the course itself. The more you put into the pre-work the more you will get from the course itself and the weekend group work. And in turn, the more you get from the course, the more rewarding and life-changing you will find it.
Fadzai: Break up the work into smaller manageable chunks.
F: Ensure you focus on time management. You'll get help on this along the way. Do small chunks of any pre- or post-work rather than try to do everything last minute, which will result in unnecessary pressure on you. Bear in mind the cost of the course – it's not just about getting the best grades; it's about getting an output that adds value to your life.
Fadzai: Create contingency in your schedule.
F: I made it a rule that all my assignments would be submitted latest by Thursday midnight, even though they were due on Sunday. This principle enabled me to deal with unforeseen circumstances. For example, when my son got admitted to hospital with appendicitis on a Monday. I had my assignment for Global Operations due that Sunday. But I'd already completed 80% of it and I still managed to complete it on time. Even though I stayed in hospital for three days and nights.
Monica: Fully commit to the program.
M: The course is only two years long. Be as engaged as you can and focus on it as much as you can. Make sure you get the most out of it. The time passes very fast and I truly miss it.
More like this
Kavita Naik: Finding clarity through my Global One-Year MBA

Mel Cloney
Mel is a staff blogger working in London, and is passionate about the Hult journey. Her writing focuses on faculty, academics, and student and alumni experiences. She's a food, scuba, and running junkie with a penchant for all things French.
Related posts