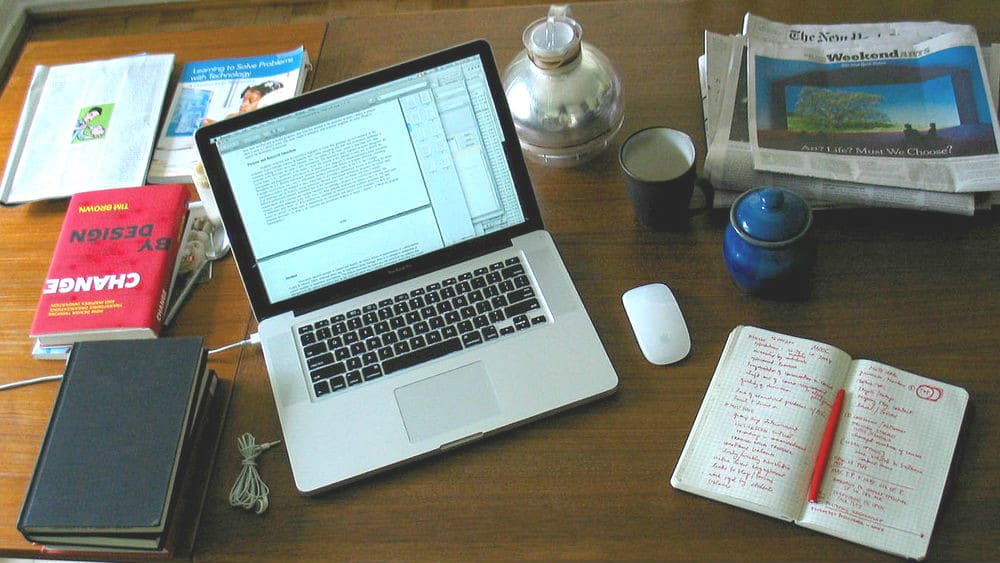 Writing a cover letter can be harder than writing a paper for class. At least you know a professor will read your paper. With a cover letter, there are no guarantees. Applying for jobs can be a tedious process, and yet it's really the only "class" you have to pass at the end of a graduate education.
Where in the world do I look for a job?
The job hunting process can be quite a frustrating one, especially at an international school where the possibilities are limitless and your inspiration changes daily. One day my friend from Turkey brought in Turkish treats and suddenly I thought to myself, "I should look at jobs in Turkey!" Then I spent a weekend in Oslo and found myself searching for jobs in Scandinavia. If it's freezing cold outside my job searches end up in the Miami area. Five minutes later, when the sun comes back out, I am immediately back to searching in London. Then I find the perfect job and get smacked in the face with a "will not sponsor" sign. Quick, someone show me the online auction where I can sell my working rights to someone in a different zone, and visa versa!
The joys of the online job search
The search itself is fraught with unexpected distractions. A job search with Nike suddenly made me realize I didn't know the score from last night's game, which turned me on to a blog about a new Tube strike, which led me to a Facebook link—and suddenly I was staring at my ex's profile picture and an hour has gone by. How do I always end up here?
Finally, you find that job that you want, or at least qualify for six out of the 10 requirements, and it's time to upload my resume. Then, I need to fill out all the exact same information into a database! Sometimes the word limits of the text boxes are not enough, and I feel like I sell myself short. Who came up with the idea to fill out the same information twice?
Remaining relevant
Then there's the salary question. I figure I need to cover this year of education soon because frankly, with how fast the world is moving, my newly-gained knowledge will be as useful as MySpace in a few years. At least the free classes that Hult offers me every year for the rest of my life will help me to stay relevant! I'm sure that one day soon I will be taking classes on how to use a touch screen that is projected on my arm. Heck, by then Google Glass will probably be capable of scanning the wrinkles on my face and subliminally sending me job openings that match my facial patterns–I wouldn't rule it out.
Taking tips from Career Services
The great thing about doing a masters program at Hult is that the staff really do all they can to help you get a job. But be forewarned: as the year goes on and you continue to procrastinate, you will feel horrible as the nice people in Career Services—who have been emailing you opportunities all year and hammering home the importance of starting the job search early— pass you in the hallways. You will hang your head in shame and think, "shoot I meant to apply to that job."
The incredibly helpful Career Services staff suggested one very good tactic I recommend: find published papers or articles by someone who works in an organization with whom you seek employment, and send them an email about an article they wrote. The first time I did this, I thought, "Oh gosh, it's time to write that awkward, 'Hi, I am a random stranger who has taken to stalking you, your company, and job openings, and was hoping we could get coffee' email." So I crossed my fingers as I hit the send button, adding one more email to a likely already crowded inbox.
Here's a tip on the "cold email": the subject line really counts. I recommend something like, "You've Earned a Free Coffee!" All kidding aside, this is actually pretty great advice because I have been able to talk to some really interesting and influential people because of this suggestion. Just remember: in the application process, for every 10 emails you send you probably will get one email back. Don't give up, and go network! Professional contacts and potential employers are more likely to read your email if they recognize your name from an event you attended.
What I've learned from my job hunt
Networking is critical and will save you from cold emails. Also, during this entire process you need to know that just like everything in life that pays off in the long run, you have to invest some serious time and energy into the hunt. It's all part of the exciting adventure of the year! Now, based on today's weather I think I will look for jobs in Puerto Rico…
---
If you would like to find out more about Hult's global business programs, download a brochure here.
---
Sarah Lipes is a 2015 MBA candidate at the London Campus. One of her favorite things about Hult is the international student body and perspectives.
Photo courtesy of Flickr, by Christopher Sessums.
Kickstart your career in Europe's biggest startup cluster by studying at Hult's London business school. To find out more, take a look at our blog Top 3 reasons why London is the best city on earth. Download a brochure or get in touch today to find out how Hult can help you to learn about the business world, the future, and yourself.
Related posts