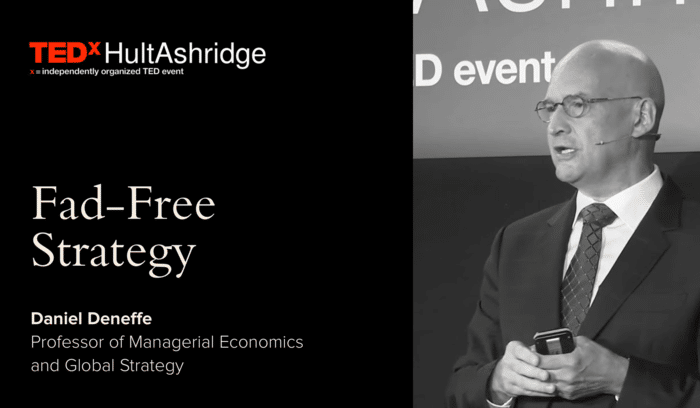 We all wish there was a set of golden rules to follow that will make your business succeed. But quick fixes and one-size-fits-all plans just don't work. Daniel Deneffe explains why you should be fed up with fads, and how you can create a fad-free strategy that will work for you and your company. Important strategic decisions should not follow simple rules or anecdotal evidence, and Deneffe discusses how to build a strong conceptual framework and test strategy for the best outcome.
Watch more Hult TEDx talks here.
Related posts
Instagram
Invalid username or token.
#Hult