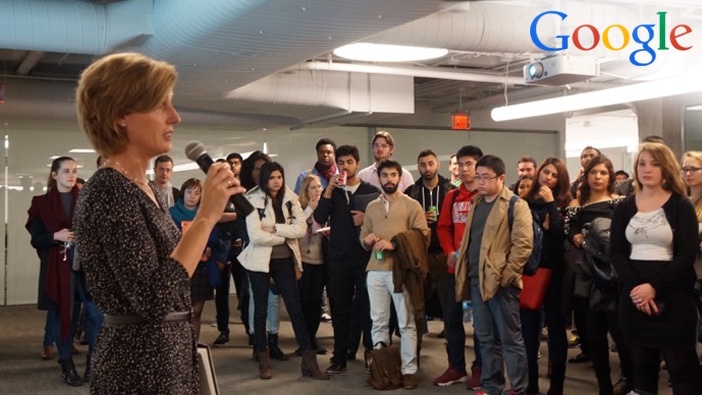 200 students at Hult San Francisco kicked off this year's Google Online Marketing Challenge workshop series. Students across all programs are planning to participate in the challenge and attend corresponding online marketing workshops hosted by Hult faculty.
The Google Online Marketing Challenge is a competition run by Google that asks students to create online marketing campaigns using Google AdWords and Google+. Over 80,000 students and professors from almost 100 countries have participated in the past 7 years.
Google provides a $250 AdWords advertising budget and teams of students develop and run an online advertising campaign for a business or non-profit organization over a three week period. The winning teams win a variety of prizes, including trips to Google offices.
After having the highest school participation rate in last year's challenge with over 100 students, Hult San Francisco is well on its way to having the highest participation numbers again this year. Google has hired 20 of our graduates in the past 2 years alone, and their events are always popular on campus.
Kickstart your career right next door to Silicon Valley by studying at Hult's San Francisco business school. To find out more, take a look at our blog A story about why I chose Hult San Francisco. Download a brochure or get in touch today to find out how Hult can help you to learn about the business world, the future, and yourself.
Related posts