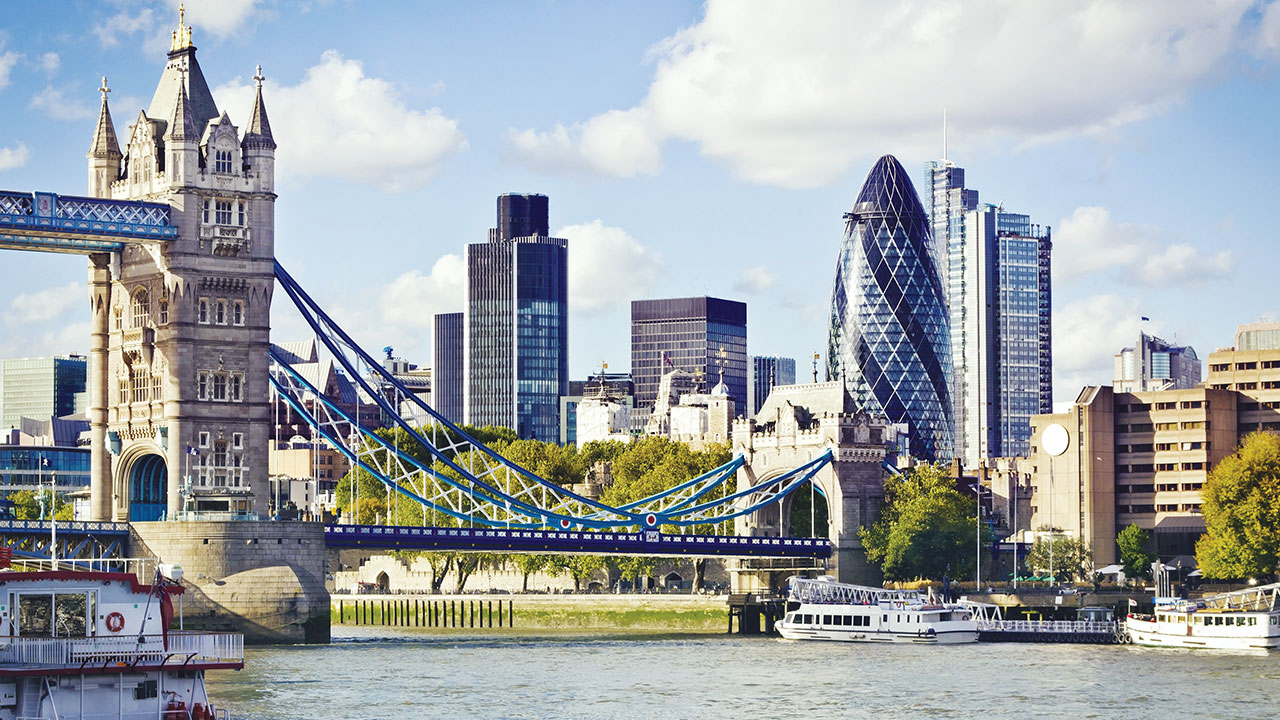 Small Business Saturday returned for its second year in the U.K. last week, and many business students and graduates are making plans and assessing prospects for launching their own ventures.
If your focus is on London, make sure you do your research on the best places to base your enterprise, and the sectors that offer the highest chance of future growth.
London's business hotspots
Like any major city, London encompasses numerous boroughs and districts with distinct characteristics, advantages, and drawbacks. It is important to choose your location carefully.
One of the key considerations is cost. Having an office or a retail outlet in the heart of the West End might seem like an exciting prospect, but your enthusiasm could be dampened when it comes to paying the sky-high average rents in this area.
The process of choosing a headquarters for your venture is a balancing act. You want to find a location that reflects the image you want to create, and puts you close to the action in your chosen sector, without exceeding your budget.
In London, certain areas are strongly associated with particular industries. If your business is retail-based or reliant on the tourist trade, it will feel relevant pretty much anywhere in central London or on the South Bank, for instance, but less so in Canary Wharf or the Square Mile.[Tweet "In London, certain areas are strongly associated with particular industries."]
Arty and media areas like Shoreditch or Clerkenwell would be perfect for a new design agency, while an emerging tech business would be ideally placed in east London's Silicon Roundabout.
As well as making sure your location feels relevant to your business, you want to consider factors such as competition in the area, proximity to suppliers, and transport links.
The boroughs of Camden, Merton, and Greenwich could prove attractive for all sorts of enterprises, having recently triumphed in the Small Business Friendly Borough Awards 2014.
Barking and Dagenham, Brent, and Ealing were also highly commended at the event, which was run by London Councils and the regional division of the Federation of Small Businesses.
Claire Kober, London Councils' executive member for infrastructure and regeneration, said local authorities across the capital are focused on supporting growth and creating jobs through small companies.
"From independent retailers and family-run firms to creative start-ups and entrepreneurs, there is a clear commitment to helping small businesses thrive for the benefit of everyone," she added.
London's most exciting industries
If tech-related industries attracted your attention during your MBA studies, there is a wealth of new business opportunities in London. Something Carolina Arriagada Peters, Head of EMEA and Latin America for London & Partners, highlighted when she spoke at this year's Hult alumni summit in London.
In recent years, the city has grown in stature as a technology hub, and further growth is expected over the coming decade.
The sector will generate 46,000 jobs and provide a GBP12 billion boost to the U.K. economy by 2024, according to Oxford Economics research published to coincide with the first ever London Technology Week earlier this year.[Tweet "The tech sector will generate 46,000 jobs in the U.K. by 2024."]
Joanna Shields, chair of Tech City U.K., the largest cluster of technology firms in Europe, based in east London, said the city has become a "digital powerhouse".
"In recent years the tech sector has played a crucial role leading economic recovery, accounting for 27 percent of new job creation," she added.
Late last year, The Telegraph and the London Stock Exchange released a report entitled '1,000 Companies to Inspire Britain', offering a thorough analysis of the U.K.'s leading SMEs. More than 100 tech companies featured on the list, ranging from hardware designers and data centers to app and game developers.
However, the research also highlighted the diversity of the British economy, which relies on industries as varied as venture capital, automobiles, and manufacturing.
Creative sectors are also seen as crucial to future economic and corporate growth in London. More than two-thirds (69 percent) of businesses have cited this area, along with technology, as key to the capital's economic development.
The professional services and finance industries will continue to make major contributions to growth in the city, according to research by the Confederation of British Industry and KPMG.
Outside your business plan and area of expertise, your choice of industry could be determined by your short and medium-term growth expectations, and the sort of challenges you feel best suited to overcome.
Sectors like ecommerce and social media guarantee growth, but demand rapid evolution in the short term. A market like retail or hospitality, on the other hand, will put you up against some heavyweight competitors in industries that have been successful for centuries.
Autumn Statement provides good news for businesses
Graduates with entrepreneurial aspirations in London will have listened to the recent Autumn Statement from the U.K. government with interest. The U.K. chancellor announced a number of measures designed to support businesses, particularly small and medium-sized enterprises.
The Funding for Lending scheme, which was established to encourage bank lending to companies, will be extended for another year. The extension will concentrate solely on smaller firms.
George Osborne said: "Now that credit conditions for households and large businesses have improved, it is right that we focus the scheme's firepower on small businesses, which are the lifeblood of our economy."
The U.K. Treasury is guaranteeing up to GBP500 million of new lending to SMEs, while GBP400 million has been committed to government-backed venture capital funds that invest in such companies.[Tweet "GBP400 million has been committed to government-backed venture capital funds. "]
Also confirmed in the Autumn Statement was a full review of business rates, which will aim to address flaws in the unpopular and inconsistent system.
In light of these reforms and the potential for growth in so many London sectors, now could be the perfect time for business school students and graduates to start making plans for their own venture in the capital.
Kickstart your career in Europe's biggest startup cluster by studying at Hult's London business school. To find out more, take a look at our blog #HeadingtoHult: Preparing for undergraduate life in London. Download a brochure or get in touch today to find out how Hult can help you to learn about the business world, the future, and yourself.
Related posts