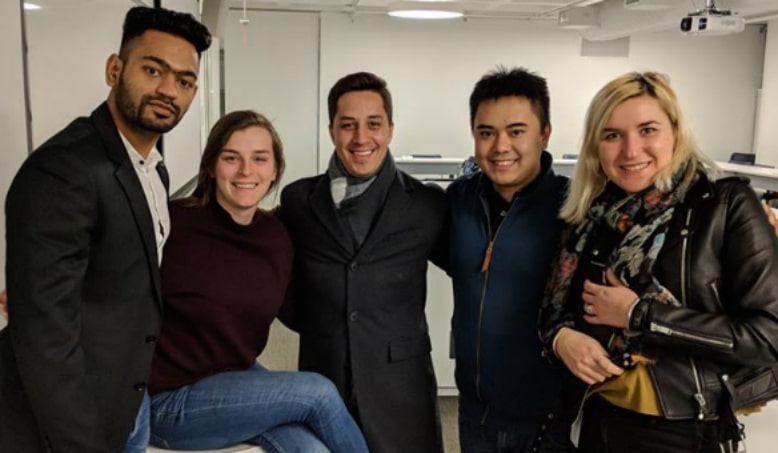 Global business is data-driven. Effective data collection, compliant data management, and ethical data usage is a hot topic across sectors. It's no wonder that the ability to turn big data into actionable insights has become a highly sought-after skill.
In response to the ever-increasing importance of data analysis, a group of forward-thinking students on Hult's San Francisco campus founded the Data Analytics Club last summer. Founding members include Global One-Year MBA students Mayur Khadke, Rafael Carlos Cerutti de Oliveira, and Jonathan Kurniawan, along with Masters students Eline Debakker and Rita Vula.
"Whether it's business development, marketing, or strategy, these functions are now data-driven," club Vice President Jonathan explains. "On top of that, the high-profile unicorn startups of the world are all facing a big data problem. We started the club to address these needs."
Jonathan, who previously worked as a software engineer at Dolby Laboratories in Australia, is currently pursuing a dual degree MBA and Masters in Disruptive Innovation.
We spoke with him to find out more about the Data Analytics Club and how it's helping Hult students build new knowledge and technical expertise.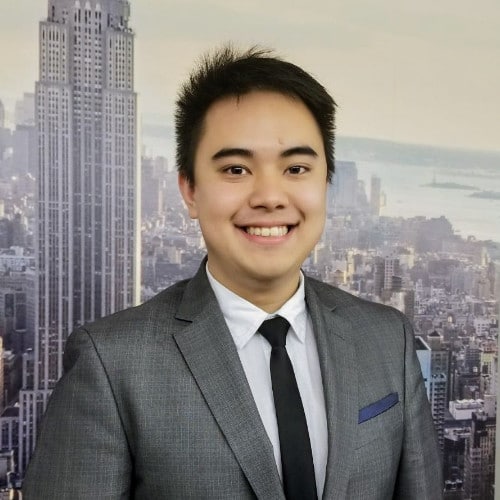 What's the mission of the Data Analytics Club?
We started the club for two main purposes. First, to upskill and equip our members with technical skills. We do this through workshops and speaker events, designed to kick off their data journey and provide them with projects that they can showcase in their portfolio and help their job search.
Second, for the non-technical, to pull back the curtain on the world of data through speakers like CEOs and VPs who are facing today's business problems and solving them using data-driven insights.
What's your personal role in the club?
Since our club has both technical and non-technical members, my role is to create events and bring in speakers that can interest both. I personally work more as a facilitator of events, connecting practitioners to Hult for our members.
What types of events has the club hosted?
We recently hosted a "Powered by AI" speaker series, which brought together speakers from the data world, who talked about how existing industries are changing based on big data. The club also partnered with the Open Data Science Conference to host another event on campus, all about using deep learning to detect offensive messages online.
In the past, we've taken part in the Kaggle challenge project, which is an online data science competition. We've also had students with experience share their skills with our members. In fact, we even live-streamed this event so the Boston campus could watch as well.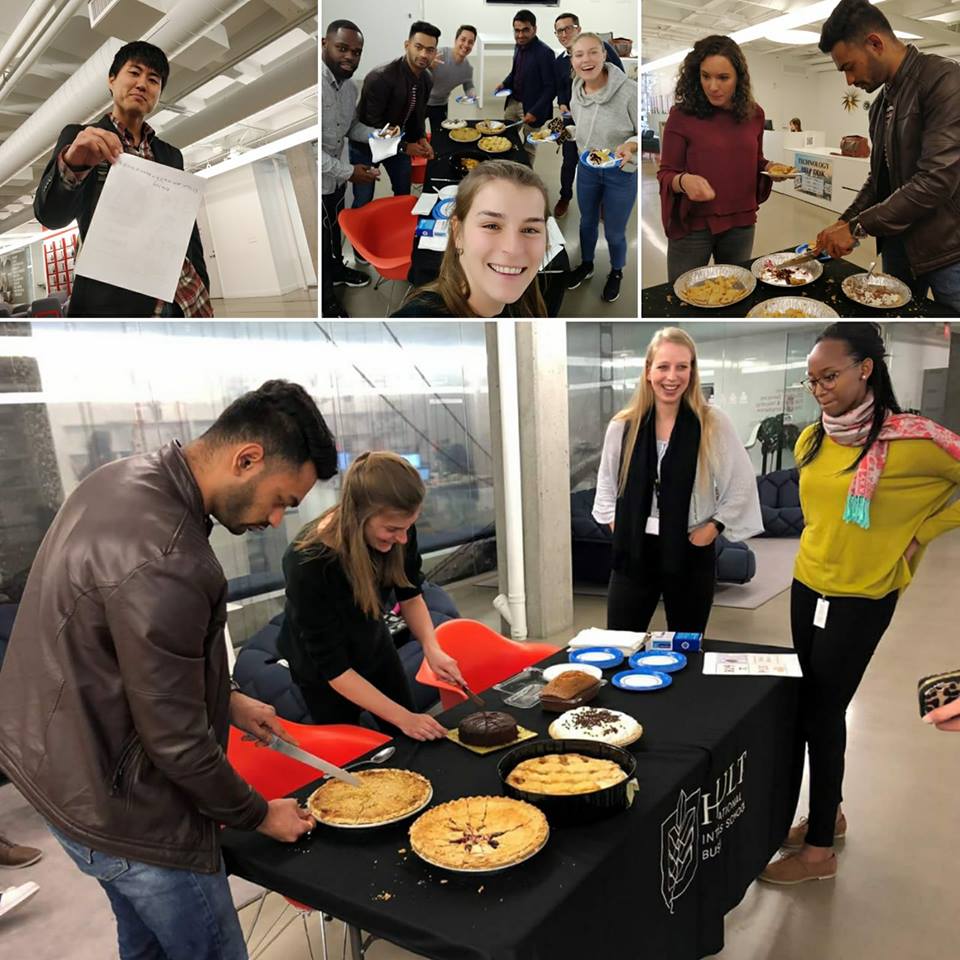 How does studying in San Francisco offer an inspiring environment for students interested in big data and innovation?
There is an abundance of tech meetups available in San Francisco, many of which are free to attend. I personally volunteer for paid meetups, such as Products That Count or the Open Data Science Conference, so I get access to their great speakers.
Meetups on pitches, incubators, and co-working spaces that host all sorts of startups are all accessible here.
My personal favorite networking and learning tool: Uber Pool. Sometimes you sit next to the lead researcher of batteries from Berkeley, or a CEO preparing to go do their Series A. Lots of interesting conversations to be had!
Is data science a big topic in the Hult classroom as well? Do you feel your courses reflect the current trends?
It definitely is! For example, in our Business and Global Society course with Professor Olaf Groth, we have the 4th Industrial Revolution and AI setting the context of the course.
Professor Omar Hernandez has also been an active mentor for our club.
What's next for the Data Analytics Club?
We're kicking off a project in partnership with a company from Brazil called Semantix. This will give club members the chance to work on a project that can impact a real-world business.
We also plan to work more closely with Hult clubs on other campuses, such as the Tech Club in Boston.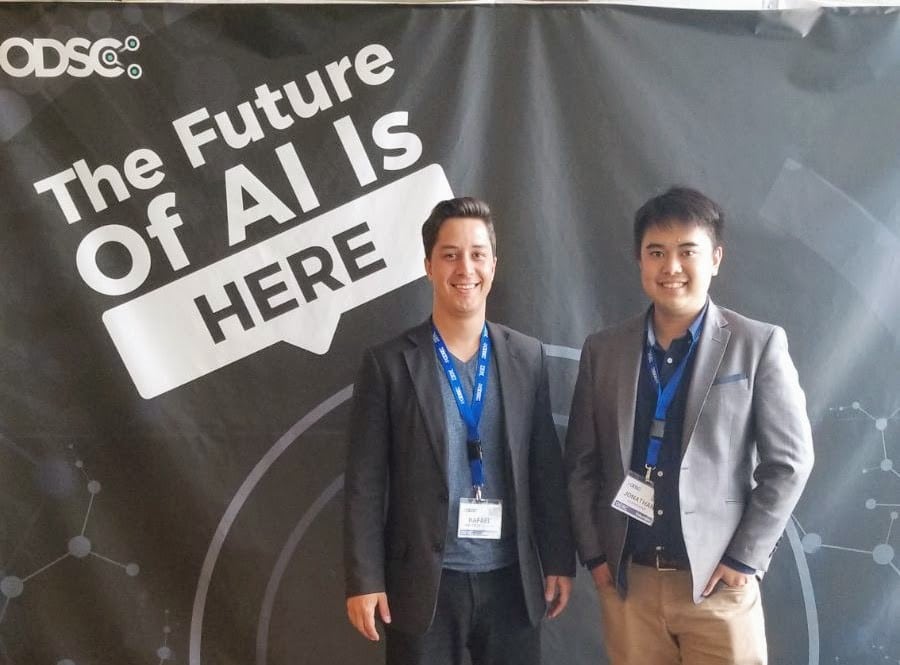 Why would you recommend that new students join the Data Analytics Club?
For those who are going to do the Masters in Business Analytics, it would be great to participate in our projects, speakers, and events. But even beyond that, we welcome anyone who is curious to know more about data analytics.
20 years ago, they said if you didn't know Excel, you're not a first-rate marketing specialist. The same can be said now with Tableau. So getting to know the latest trends is important for business students working with large-scale data.
Interested in learning more about the Hult Data Analytics Club? Check out their blog.

Deep dive into analysis and data in the business world with Hult's Masters in Business Analytics. To learn more, take a look at our blog How Hult helped me land a Data Analytics job with Google (BusinessBecause) or get into broader business challenges with a Masters in International Business instead. Download a brochure or get in touch today to find out how Hult can help you to explore everything about the business world, the future, and yourself.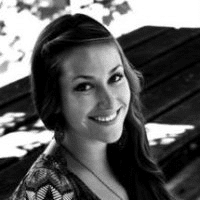 Katie Reynolds
Written by Hult contributing blogger Katie Reynolds who is a freelance writer based in London. Originally from Michigan in the U.S., she relocated to the U.K. in 2010 to pursue a master's degree at Hertford College, Oxford. Today, she writes on topics including business, higher education, healthcare, and culture.
Related posts