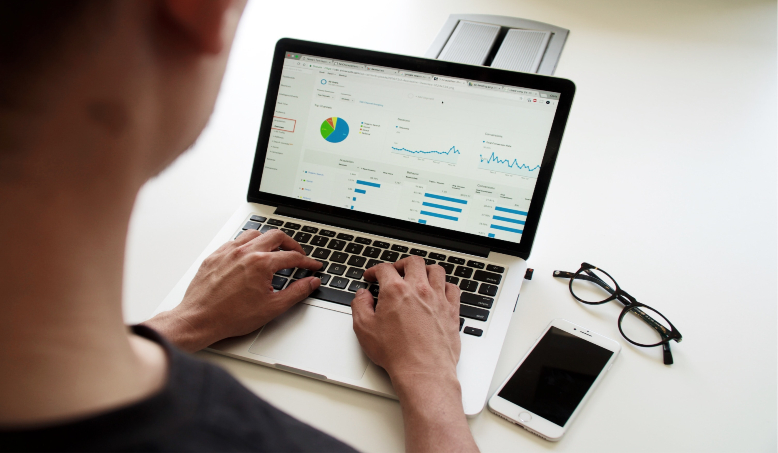 Online programs are invaluable to students & employers

Clare Scott, 3 years ago
5 min

read
Were you considering studying a traditional on-campus degree before the pandemic? Are you now considering online options? There are lots of great, respected courses you can take.
The shift from physical to digital may have you feeling a little cautious, which is only natural. Channel your concerns into doing a bit of research and you'll be absolutely fine. Better still? We've done a lot of the research for you and answered some of the questions we know will be high on your list. Here goes …
How has education adapted during the pandemic?
Schools, colleges, and test centers have had to close their doors during the COVID-19 pandemic, meaning so many places had to urgently shift online.
This shift to online learning, although accelerated due to the virus, has been expanding for some time. The World Economic Forum, a global interest platform, reports, 'Even before COVID-19, there was already high growth and adoption in education technology, with global edtech investments reaching US$18.66 billion in 2019. The overall market for online education [is] projected to reach $350 Billion by 2025.'
With this boom in online learning, major investments are being made into tech school use. Our classrooms are already making use of state-of-the-art technology (think AI speaker-tracking cameras, 360° ceiling microphones, and electronic whiteboards that capture every annotation) which makes the learning experience, on or offline, equally immersive. You can study MBA and Masters degrees online here with us at Hult, and with almost all the Ivy League schools too.
Does an online MBA have any value?
 Absolutely, and with the surge in supply and demand, doing an MBA online is as valuable as doing it on-campus. Doing your research is the fundamental part of this so that you find the right school and program for you.
There's clear evidence that online MBAs can successfully add value to your experience and future career.
In 2018 Forbes reported that, 'Many graduates of online MBA programs are reporting positive outcomes immediately after getting their degrees.' At Indiana University's Kelley School of Business, for example, online graduates are reporting average salary increases of 29% over their pre-MBA pay. At the University of North Carolina's Kenan-Flagler Business School, 76% percent of online students have received promotions or started new jobs while in the program. Students there also average 29% salary increases over their pre-MBA pay levels by graduation.' Forbes shared this long before the virus.
Now, with 2021 in-sight and remote learning becoming the new norm, we can do the math ourselves.
Is an online masters degree respected?
Online masters degrees are well-respected and have been for some time. In 2010, CNN published the results of a survey with Career Builder and it reads, '83% of executives say that "an online degree is as credible as one earned through a traditional campus-based program."
Do jobs look down on online degrees?
Simply put, no. Employers recognize students' need for flexibility and recognize the increasing amount of online programs available at reputable schools.
Also, the Society for Human Resources Management (SHRM) ran a study in 2019 which found that almost 90% of employers view online degrees from brick-and-mortar schools as favorable. The same study cites that, while low, there is value in choosing a school that also has a physical presence. So in that sense, it'd be a wise move to study online with a well-known, established uni that has campuses too—just like Hult.
 Hult's online MBA programs & online masters degrees
Hult has had bricks-and-mortar schools in different countries across the globe since the '60s. Their online offerings include the Live Online MBA and one-year masters degree. Another thing to consider is going part-time, which means you attend live virtual classroom sessions every other weekend over 18 to 24 months.
The Live Online MBA offers incredible flexibility.
When you study in real-time you join interactive, immersive virtual classes that are delivered directly to your home by world-class professors. There's also no travel needed unless you choose to go to one (or more) of Hult's six global campuses for elective courses. The one-year masters degree is also designed to work around you. Once you've chosen your subject, you can choose how you study—there are three part-time options.
The first is to study 100% on campus at one of Hult's global bases in—Boston, San Francisco, London, Dubai, Shanghai, or New York.
The second option is perhaps the most in-demand right now: study from home with 90% live online classes and optional on-campus electives.
If you feel like you need something in between the first and second option, you can choose what's known as the hybrid degree format. This one has 50% live online classes, with 50% on-campus classes—a good blend if you want some flexibility of learning from home and on-campus social interaction.
Hult happens to be in the 1% of business schools worldwide to be triple-accredited, confirming the schools standing as one of the best schools globally. This means that Hult is recognized by business education's three most prestigious international accrediting bodies: The Association to Advance Collegiate Schools of Business (AACSB International), Association of MBAs (AMBA), and EQUIS (The European Quality Improvement System).
What's the bottom line?
Online degrees are equally valuable to both students and employers.
Do your research as different schools and degrees make use of different formats.
It's a safe bet, and sometimes more accepted, to study online with a uni that also has brick-and-mortar schools.
If you can't, or don't want to, give up a job so you can study, you don't have to.
---
Hult offers a range of highly skills-focused and employability-driven business school programs including a range of online degrees that offer you ultimate flexibility.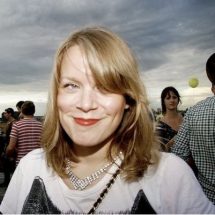 Clare Scott
Clare is an experienced freelance writer, content strategist, and contributor to the Hult blog. Her work spans many industries–from luxury fashion to travel. She works with brands, startups, and individuals to create their tone of voice and editorial content.
Related posts