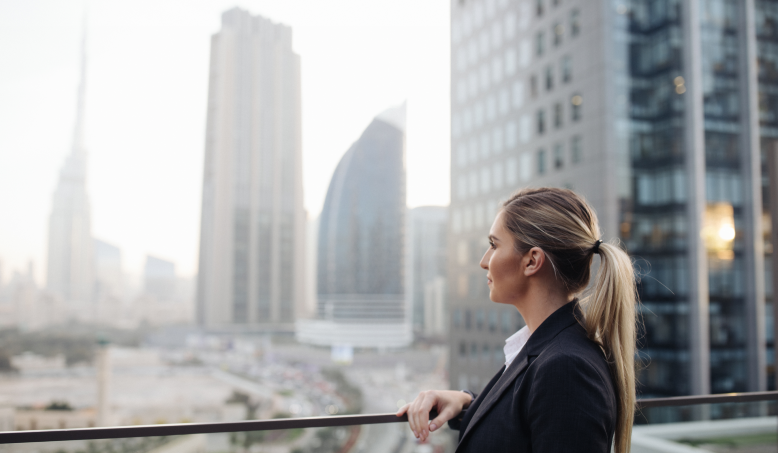 Professor Henrik Totterman shares his experience of bringing top-level executive business challenges into his day-to-day teaching at Hult—and how, in times of shifting edtech formats, we're equipped to learn more than ever before.
---
As a professor of practice in entrepreneurship and management here at Hult, I take great pride in bringing current executive-level business challenges from industry into the student learning journey. Whether I teach entrepreneurship, innovation, or strategy, students are expected to explore the underlying problem landscape by collecting and analyzing secondary and primary data. Observing behavior and interviewing people is part of the exploration to form an in-depth understanding; a foundation to design a well-justified solution to the examined challenge.
Multiple formats, one learning experience
One would imagine that my teaching approach has significantly shifted since moving online last spring. I have taught several years of hybrid courses at Harvard University Extension School. I have come to realize that my course design philosophy is pretty much the same regardless of the forum for student interaction, be that online or in class. There are, of course, some differences in terms of techniques and activities between these two formats, but the objective is the same: learn as much as possible by combining concepts with practice in a safe and joyful learning environment.
Online, my graduate students are particularly fond of the multiple ways of interacting via voice, chat, and video. Besides, the opportunity to raise hands virtually is a particularly effective way to engage in the classroom discussion. Students are particularly excited about the instant breakout room availability for team, pair, or random working groups. This works particularly smoothly, even when comparing to a similar experience in a flexible classroom setting. As a professor, I've noticed that it takes time to build social connections among students, which is why I also facilitate an outside classroom chat group for more informal exchanges, involving myself.

Diversity—from a distance
"It was fascinating to see how each team used the time difference to their benefit."
I have noticed that, when teaching distance students, we as a learning group are surprisingly effective in collecting highly diverse insights and answers to complex current phenomena. For instance, I just finished a course where we developed new growth engines for top senior executives of the luxury fashion company Emporio Armani in the US. Participants in the course contributed with amazing insights from their regions, which were then shaped into cutting-edge strategic proposals through intensive creative teamwork. It was incredible and fascinating to see how each team used the time difference to their benefit, by ensuring that someone from the team was working on the client deliverable while others were resting. This aligns perfectly with my experience of working in global executive teams with highly time-sensitive and complex tasks. As a professor, I was proud when each team presented their strategic growth plans for our senior Emporio Armani client executives, and humbled when three of them were invited to present to all members of the top executive team. With this experience in mind, I sense that the online forum added to the experience, the opportunity to learn, and the richness of the executable outcomes.
Real clients, always
"The seasoned investor panel was very impressed with the entrepreneurship pitches—as was I."
Last spring I taught a range of different graduate courses, mostly online, with real client engagement. For instance, in their business challenge capstone, Executive MBA students were able to choose between developing an entrepreneurial business in small teams, helping the chairman and CEO of the recruitment assessment company Master-HR to enter the US market; or advising the CFO and M&A executive director of Novartis USA on deal-flow opportunities from emerging markets in particular. The seasoned investor panel was very impressed with the entrepreneurship pitches—as was I—and the corporate teams proposed top-notch solutions to their respective senior executive clients. I am glad to see that many of the projects have yielded continued work and discussions with clients and other stakeholders.

Taking on the tech execs
In my spring Masters in International Marketing innovation and new product development course, students developed real mobile applications with the support of Hult alumni working as senior executives at Verizon and Apple, and a highly experienced mobile commerce executive. Some of the student teams decided to pursue their ideas and are currently being mentored and introduced to relevant stakeholders by these important supporters. Similarly, in my spring Masters in International Business future mindsets course, students developed cutting-edge, artificial intelligence-driven business proposals and presented these to a panel of multiple senior executives, again all online. A stressful journey from nothingness into solid, executable, business board presentations. Several student teams were encouraged to connect with panellists for further mentoring and potential collaboration opportunities.
Building the next generation of business leaders
Finally, during the spring across all courses, I've had the pleasure to host several very successful and extremely busy business leaders from companies like MassMutual, Accenture, BoomWriter, HackerOne, Recorded Future, Pöyry, and AFRY. Online has proven to be a particularly effective forum for these busy professionals based around the world, allowing them to gladly volunteer their time to discuss burning and strategic business matters with our fabulous Hult student community.
To sum it up, in case you are interested, I published roughly a year ago a book chapter discussing the relevance of graduates in solving executive business challenges—read it online, and let me know your thoughts.
See you in class!
Best,
Professor Henrik
---
Interested in tackling executive-level challenges of your own? Find more information on Hult's full range of programs, from one-year masters to our MBA degrees, at hult.edu.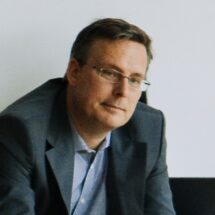 Henrik Totterman
Henrik Totterman is a serial entrepreneur and professor of practice in entrepreneurship and management at Hult. He served as dean of the school for eight years, helping Hult to expand globally and achieve its triple accreditation. Today, he leverages his experience to assist people and institutions to reach their goals through strategy, leadership, and entrepreneurial vision.
Related posts