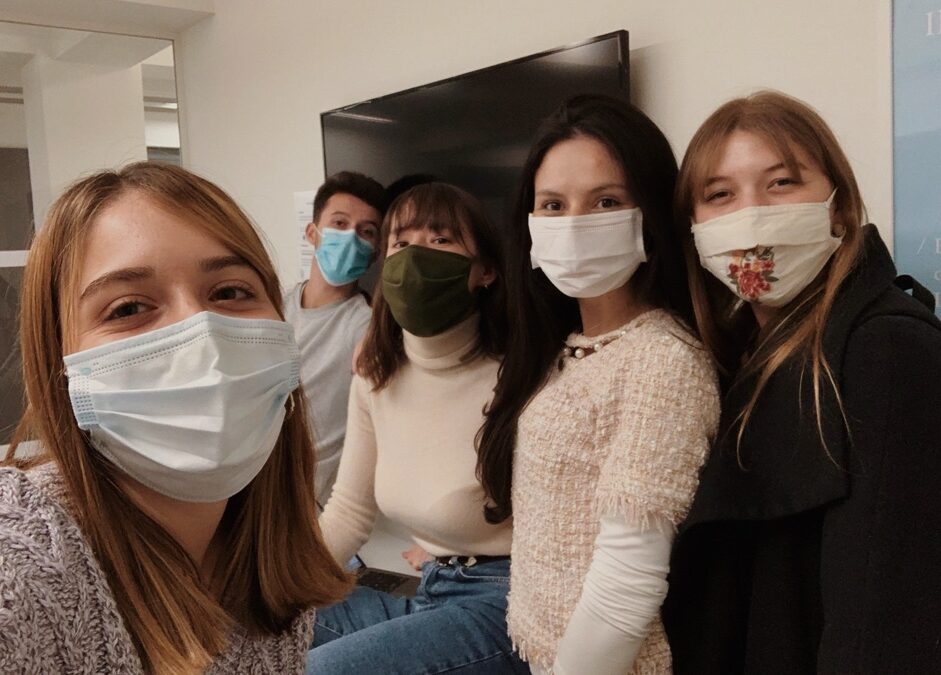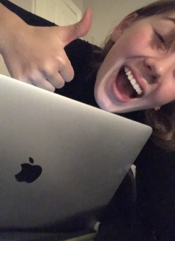 Studying in the times of a pandemic—wonder how that works? I did too, actually—and when I decided to make my journey to Hult earlier this year, I didn't know exactly what I was signing up for in this time of uncertainty. But there was one thing I knew for sure, and that was that I wouldn't miss this once in a lifetime opportunity. I jumped right into the experience—which turned out to be one of the best decisions I made in 2020.
Pictured, left: Me studying happily from home 🙂
My Hult family
One of the reasons you might be reading this blog article at the moment is that you are considering studying here in the future. And—as many of us make our way to Hult due to the truly international climate —building a worldwide network might be appealing to you as well. As a current student (Masters in International Business in London), I can say for sure things are different right now. Still, we all have the chance to meet people from all corners of the world. For me, it feels like I already enjoyed the Portuguese sun, explored Turkish landscapes, listened to the sound of the sea in South Africa, tasted Brazilian food, and let the soul dangle in Italy. I made wonderful friends I'm looking forward to seeing on campus every second day. They told me stories about their hometowns, lives, families, happy and not so happy moments. We got so close in such a short amount of time, and when my enrollment advisors told me this bunch of people would be like family within just a few days, I didn't believe it at first. But it's true. And I am thankful that I can still have this experience while others aren't able to step out of their houses in strict lockdowns at the moment.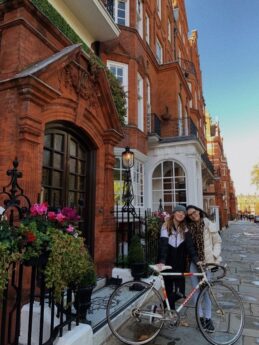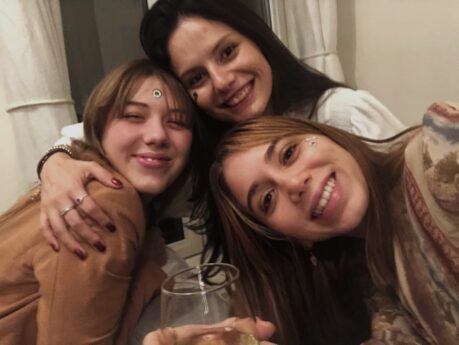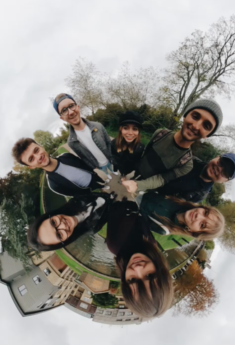 From left to right: Exploring Chelsea with a friend on my bike; a pre-Tier 3 get-together; in Cambridge before Tier 3
Taking classes during a pandemic
Looking at the academic perspective, the campus team went the extra mile to install cameras in every classroom that follow the instructors' movements. This way, when joining classes online, we can have the same experience from home. Due to the limitless learning program, we have a partly virtual learning experience right now, coming to campus every second day and joining virtually the other half of the week. About 25 students can be in classroom in person, and we can always use the meeting rooms to discuss our group work. Because of these exceptional circumstances, you really have the possibility to tailor the schedule to personal preferences and occasions.
And yes, it is not impossible to make friends over Zoom as well! As it is in our hands to make the most of the Hult experience, I like to see this as an opportunity; an example would be my current group work. All team reports and presentations until now, I did together with a group of five. One of them I have never met personally, so far. Still, we get along great and already learn from each other and our different backgrounds. The experience, of course, is slightly different. But for the moment, that's probably the best you can do to meet new people and grow your mindset.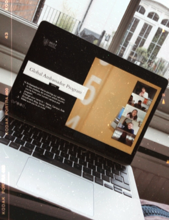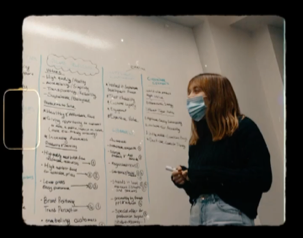 From left to right: Global Ambassador meeting online; group projects with masks on; Data & Decisions class on Zoom during the US election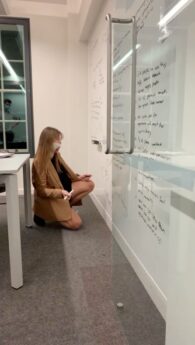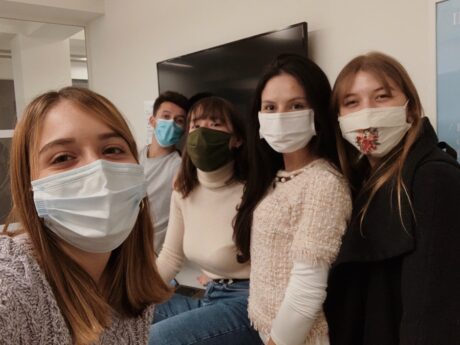 Solving problems in the classroom; group work masked up
Limitless learning
I guess this is how you meet people when you actually can't. And yes, I'm probably raving a bit right now—but Hult really provides the best opportunities to make learning in the time of a pandemic experience as flexible, international, and convenient as possible. Therefore, for me, postponing my studies was never an option—and I hope you feel the same about this. My recommendation would be to dive right into the experience and let the good things come. I wouldn't want to have missed this incredible opportunity.
---
Eager to get started on your own Hult journey? Take a look at our full range of programs at hult.edu.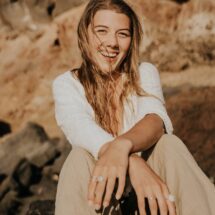 Maria Meisl
Maria Meisl is originally from Austria and came to Hult's London campus in September 2020. She's currently studying Hult's Masters in International Business (MIB) program and is proud to support the Hult blog as an Ambassador. While Maria is figuring out the best career path for herself, she's balancing that with meetings, teamwork, her job as a freelance web designer, and her social life in London. She's passionate about sustainability and innovation, and enjoys outdoor sports and making music.
Related posts