It's often a release of joy after accomplishing plenty of tasks and finishing exams at the end of each semester. Then comes the exciting long summer break with a ton of chances for students to relax and enjoy activities before welcoming the arrival of the next year. Here's how you can make the most of yours.  
Get scheduling
Part of being a business student means designing schedules. Summertime is no different—you can use it to improve or develop new skills as it is worth planning before and during the summer to allocate the time accurately on different sides. When you are clear about what things you prefer to do on each occasion, your summer will be much more valuable and meaningful to you. 
However, there will still be students who do not know how to best maximize their time in terms of networking, achieving goals, and doing leisure activities, especially when trying to balance them with each other. 
 In my own experience, I found it essential to select the most interesting goals that I desire to achieve during the summertime. For example, I want to communicate with different company managers to share the business strategies we studied at college and listen to their ideas. Since some of the company officers are friends of my family, it provides quicker networking between us to talk with them. By prioritizing actions that will be most efficiently beneficial, you are setting yourself up for a summer of success. 
Don't forget to have fun
I have set up a brief list of activities I want to practice in the summer—such as playing the guitar, sketching, running, and swimming. Those are what I consider leisure activities—they help me unwind while also strengthening key skills. It's part of the leisure-based plan as students also need to spend some time enjoying their hobbies. I think all students should prepare a double-sided to-do list showing business-related actions and leisure activities.  
Do an internship
Summer is a time to reflect on what you have yet to achieve. What's the one thing that would help you towards your business goals? The one thing that I have planned is to do an in-person internship to enhance my data analysis skills in the chosen company. However, some preparation tasks must be done before achieving this goal. I spent around one month going through data analysis tutorials, including YouTube videos, to enhance my current skills and work on new training to ensure I can be suitable for this position. I also started looking on YouTube for lectures on courses that I'm interested in enrolling in the future. I took notes to have some background knowledge for when the actual course starts. This is all completely relevant if you want the best chance of securing an internship.  
Try not to worry!
It's always going to be a struggle comparing yourself to others, but the truth is if you have a plan of action and work on self-improvement, you can consider your summer a success. There are plenty of opportunities around and even if you do not land your dream internship. As long as you have fun and don't stress too much, your summer will be good. I learned a lot during mine and as long as you see every day as a shot at actioning business goals it will be worthwhile.  
---
Want to combine study and travel? Hult's Bachelor of Business Administration offers elective summer programs in Boston, London, San Francisco, Dubai, and Shanghai.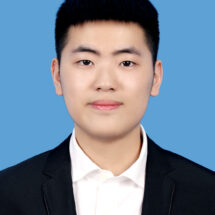 Chi Ham Lam
Chi Ham is a Hult undergraduate studying in London. A writer with experience with all different types of articles, newspapers, and blog posts; he continues to participate in the Hult blog community using his passion and innovative thinking to share interesting and meaningful content. He's proud of his works and awards at Hult while keeping up his interest in reading books and exploring new fields of studies to fulfill his knowledge.
Related posts