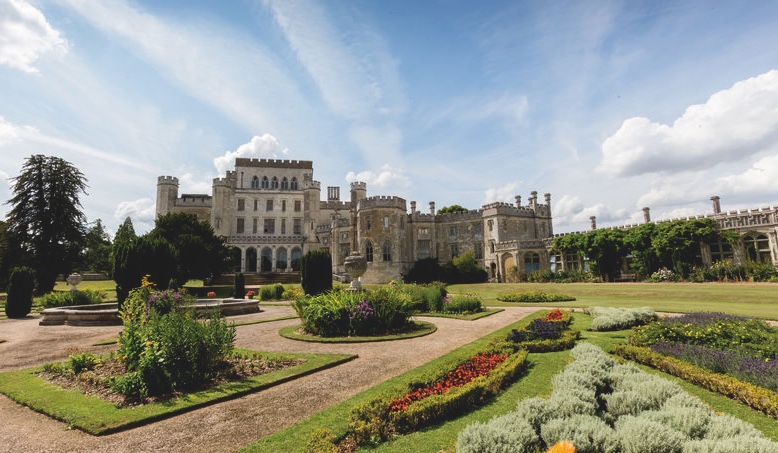 When I started at Hult, I didn't know they had a campus in a manor two hours outside of London, nor did I know if I would ever see it, especially since I rotated to Hult Boston last September. So, when my fellow former Londoners and I received an email inviting us to attend the Ashridge Leadership Weekend we were thrilled. We certainly didn't know what to expect from it, but we were eager to reunite with our friends from the London campus and spend a weekend away in a manor, which looks like a castle!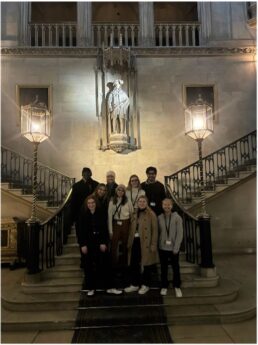 After going straight from class with our carry-ons to the Boston airport, we all made it safely to London Heathrow. It felt great strolling through London for the first time in over half a year—meeting friends and enjoying the city.
We then all got picked up with a bus heading to Hult's campus in Ashridge. In the morning, we had time to explore the estate's garden and the castle itself. It turns out it looks just like Hogwarts. As it turns out, some scenes of Harry Potter have actually been filmed inside the manor. 
After that, we had our first workshop. It was a surprise to me that we received training in improv comedy out of all things. But, if you think about it, it makes sense. To become a great leader, you need to be present, ready to take on any challenge at any time.  
As a leader, you need to understand the importance of teamwork, harmony, listening, honesty, and vulnerability which this full-day workshop showed us. Learning how improvisation comedy works and how it makes you a better leader was truly fascinating. At the end of the workshop, we all got to team up and stage our own improv comedy show in the evening. This event also included some outdoor activities such as ax-throwing and crossbow shooting.  
For the second and last day, three amazing guest speakers joined us to talk about their life and their path as leaders. All three of them had chosen different paths to their definition of success, from playing for the UK National Team in five sports and coaching for the Olympics to being part of an anti-terrorism investigation group in the UK. One shared his story of leaving everything he knew behind to start something new from the bottom again, which made him feel more whole and alive than anything he did before. Listening to these leaders and having a chance to ask for some advice inspired me and eased my worries about the future.
Seeing how all of them chose completely different paths, even changed their path a couple of times showed me that this uncertainty that we soon-to-be graduating students are experiencing has some beauty in it. Particularly listening to the worries they had and how everything turned out just right reassured all of us. 
While this weekend was tiring, it was also one of the most memorable weekends I have ever had. Traveling over 3000 miles back and forth within less than four days, attending workshops and activities, plus meeting new and old friends, was beyond exhausting, no doubt.
However, I would have never wanted to miss out on this once-in-a-lifetime opportunity. Somehow, even after being at Hult for two years now, they still surprise me. I learned a lot during that weekend. It gave me the space to reflect on my behavior, my leadership style, and how other people might view it. I also received inspiration and hope from the present guest speakers. 
---
Ready to experience a Hult education? Take a look at our Bachelor of Business Administration that puts doing at the center of learning.
Related posts