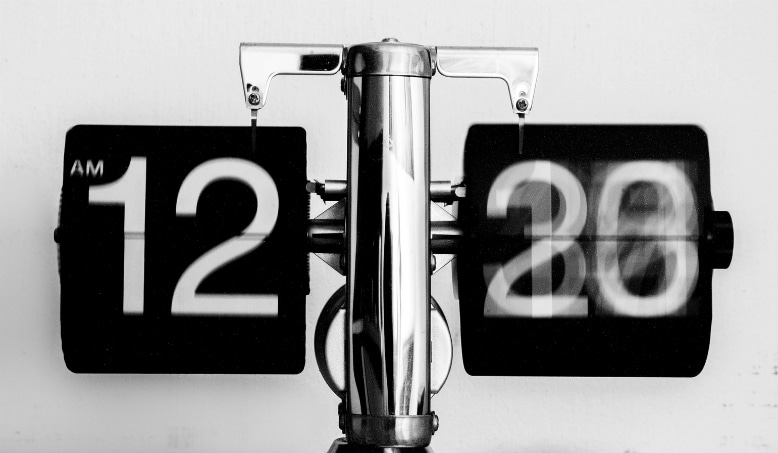 If you're reading this blog, chances are that you already understand the benefits an Executive MBA can bring to you and your career. You know about the sought-after skills, promotions, and increased salaries that EMBA graduates so often report.
But when you think beyond your career to the other important parts of your life—like your family, finances, and work/life balance, maybe recognizing the benefits is as far as your Executive MBA plans have gone.
Why apply now? Applying ASAP can make all the difference, and our supportive application process is designed to take the stress out of applying. A successful early application buys you valuable time to plan your studies and strike the balance you need to excel. With our next application deadline approaching, it's a chance to get six months ahead of your peers with an early application for a January start.
An early application can also help you to stand out from the crowd—literally. Applying early usually means you'll be competing with fewer candidates for the greatest number of seats. But remember, early applicants often tend to be among the strongest. If you're applying early, don't forget to invest the time you need to make your application and personal statement a true reflection of your value as a candidate.
Is there a "right time" to start your EMBA…
It's always the right time to increase your career security and sense of fulfillment
Think about the things that are most important to you right now. These might include your job, your family, your lifestyle, your financial security, or your health and happiness. Now ask yourself what you truly want in each of those areas of your life. What does good look like? What will great feel like?
Much of the time, our priorities in any area of our lives are really focused on achieving two big things: security and fulfillment.
Having a sense of security is a fundamental need for many of us. We want to ensure our financial security for ourselves and our families. And in a changing economic climate, that security can feel more important than ever.
Only you can decide when it's the right time to stick or twist. But when you are ready to invest in your future, an EMBA could enhance your financial security by increasing your employability and providing you with a global outlook and network that sets you apart from your peers.
And if you choose a part-time program like Hult's Global Executive MBA—you can still earn while you learn.
"An investment in knowledge pays the best interest."

Benjamin Franklin
Fulfillment comes when we have a sense of purpose. It's when we feel good about what we achieve, and when we know that we are being recognized for the contribution we make.
Hult's Global Executive MBA provides ambitious professionals like you with the opportunity to upskill and build your own unique leadership style and vision. And studying with a cohort of exceptional business minds from across the globe could give you the network you need to make your vision a reality, worldwide.
The experience and knowledge you'll gain as an EMBA graduate will prepare you for bigger and better roles: perhaps in bigger and better organizations, or in your own business.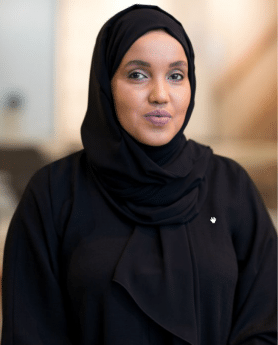 "Hult helped me to really strengthen my career profile and offered insights into how to secure opportunities through networking. As a result, I've managed to secure a new position at a competitive company in a more demanding role."
If not now, when?
Our lives will always be filled with uncertainties. The world and our place in it will constantly change.
Our task is to risk assess each available option, then move forward. This sometimes means moving into the unknown. Without this momentum, we get stuck where we are. We choose what we have instead of taking the chance to gain something better.
The "perfect time" we seek is often found in hindsight. Looking back is when we realize that the risk we took paid off beyond our expectations. It was, after all, the perfect time to act.
Enrolling in an EMBA involves making a significant investment of both time and money. But the sooner you make that investment, the sooner it will pay off—and the more years of your career that will benefit from it.
"The 'perfect time' we seek is often found in hindsight. Looking back is when we realize that the risk we took paid off beyond our expectations."
"Procrastination is the thief of time"
We tend to make time for small tasks with a known outcome and an equally small return on investment. By prioritizing these small actions, we drain the time, energy, and money needed to achieve the big tasks that will have the biggest impact on our lives.
Did you know that the ancient Greeks had two words for "time"? The first, "chronos," refers to the sequential or chronological measurement of time that we use in our lives today. The second, "kairos," refers to the right or opportune time for action. We've lost touch with this concept, but it's as valid today as it was for the ancient Greeks.
Successful business leaders understand the importance of kairos when they make decisions. They review the pros and cons, the knowns and unknowns, to predict whether it's the right time to act.
Only you can decide when it's kairos, the right time, to start your Executive MBA. Until then, do your research, talk to Enrollment Advisors, and start prioritizing the career security and sense of professional fulfillment you deserve.
---
Ready to learn more about Hult's innovative and flexible Global Executive MBA program? Download a brochure.
Decided now is the time to invest in yourself and your career? Submit your application today.
---
Step up your game with executive education at Ashridge agile business school. To find out more, take a look at our blog How to fund your Executive MBA, or firm up your exec career footing with a Masters in International Business from Hult. Download a brochure or get in touch today to find out how Hult can help you learn everything about the business world, the future, and yourself.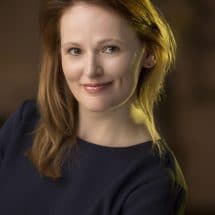 Kate Lloyd
Kate is an experienced manager and trainer, working across public and private sectors in the U.K. and Australia for the past 15 years. She has specialized in coaching entrepreneurs and small businesses on financial goal setting and growth planning. She's a firm believer that 'knowledge is power', and that understanding fundamental business concepts is the key to making the right decisions in the changing commercial landscape.
Related posts