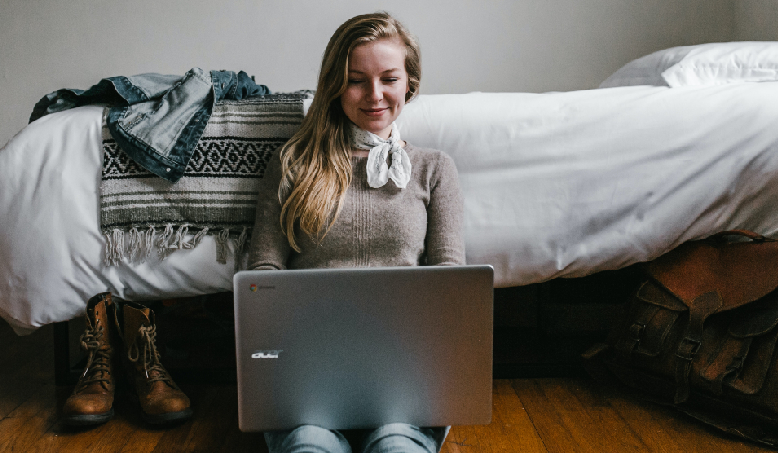 "Can you see my screen?"; "you're on mute!", "please turn on your camera"—the list goes on. This is the situation we've grown accustomed to and in hindsight is quite humorous; the internet is filled with memes that sprout from these moments. Work and school life are undoubtedly being molded toward hybrid virtual models and this is the perfect time to put the optimistic goggles on and recognize opportunity.
The power of connection
A little over a month ago, someone from my cohort reached out to me and invited me for a quick coffee catch-up over Zoom. Because of the cohort splits and class rotations to manage social distancing on campus, we weren't able to interact much with each other face-to-face prior to the implementations of lockdown restrictions.
She wanted to catch and up and ask me about what I've been busy with aside from classes and just see where the conversation goes, she said. Fast forward to that Wednesday evening, she and I spent about a good hour chatting away, talking about how the MBA has been so far for the both of us, and what other things have been keeping us busy. Personal and school-related stories were shared and at some point, we dabbled with the idea of having a little job-hunting party together over Zoom, or in-person when households can mix again.
The point here is that this acquaintance of mine became a newfound friend all because of the small effort she put in by sending me that email to ask if I was up for a quick coffee chat. It's not an uncommon thing people do, even pre-covid times, but given the situation we're all in today, it takes a little more effort to be even more deliberate with the way we attempt to connect with other people.
The point here is that this acquaintance of mine became a newfound friend all because of the small effort she put in by sending me that email to ask if I was up for a quick coffee chat.
Creating opportunities for yourself
Networking and cultivating your connections are important and worthwhile is what I'm getting at here.  I'd like to raise the question, how do we make the invisible, visible? I raise this in the context of seeking (job) opportunities, or starting your own business, and growing your professional circle.
Overcoming the challenge of being remote is the cherry on top of the pre-existing hurdles of seeking and creating one's own opportunities. Here are a few ways I found that worked for me to find and create opportunities for myself:
Reach out regularly
When I was still working for my old company, the nature of my work was somewhat remote anyways. I was based in the Philippines whilst the rest of my team were scattered across the Asia Pacific region.  There was a minimal time difference so while we were at work, aside from official business talk, a quick "how are you" and letting your guard down can help build rapport with others as well as making them feel comfortable around you. Giving the positive vibe to others is the first step!
Make yourself more accessible
On a work setting, being transparent about your schedule and work calendar is one way of doing this. Second would be, respond to peers in a timely manner. Or, if you're catching up as a delayed response, just be polite about it and carry on. The same courtesy applies when it comes to the personal side of things.
Take advantage of technology and collaborative tools
Whether it be Slack, Microsoft Teams, or good old Whatsapp, whatever your company or team uses to internally communicate with each other, maximize the use of it. Aside from the exchange in messages revolving around work, why not throw in a cheeky GIF (when appropriate) to lighten up the mood at work?  Perhaps throw in a poll for people to answer to decide on what after office hours bonding activity the majority, if not all would like to do? Involve people and communicate well.
Keep your video on most of the time if not all the time
I may be stating the obvious but putting a face to the name and photo in conversations done remotely (which is the whole time now, right?) makes a big difference! It's not the best experience to talk to just a photo. Apart from this, it can be a motivator for people to put in the effort to get out of their pajamas and look decent for their colleagues on video call. No need for trousers though as long as you don't forget to stay seated. 😉
Stay genuine
Being authentic, I'd say, is the thing that ties up point 1 to 4 nicely. It's simply being honest with people because when did a "plastic" person ever get a good rep? Never.
Getting the best quality of our lives
It's been proven countless times that people perform significantly better at work when the higher satisfaction, engagement, and happiness that a sense of community brings is present. I stress this point as every person has some degree of influence no matter their role at work. How they come across to others ultimately affects everything else going on in their professional life.
To sum this up: if remote work is where we're leaning toward, in both the near and distant future, then "the way we communicate with others and with ourselves ultimately determines the quality of our lives", as Tony Robbins once said.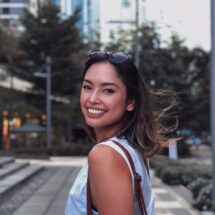 Christine Gabrielle Lasa
Christine is a full-time MBA student at Hult International Business School, based in the London campus. Prior to joining Hult, she gained six years of work experience in the travel, technology, and hospitality industries. Aside from representing the school as a Global Blog Ambassador, she is currently running a club with five other women called, 'empowerHer' that currently has 100+ members and growing! During her free time, Christine enjoys being active by doing wall climbing or going for runs around the city. She also enjoys photography and would like to take this hobby to the next level!
Related posts