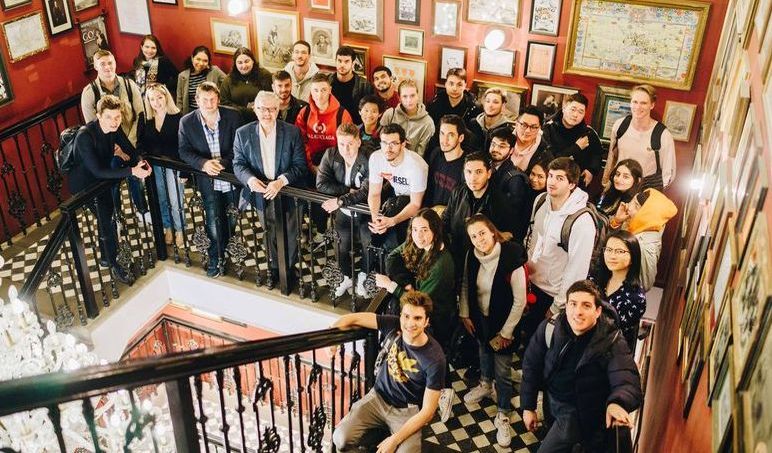 Gaining hands-on business experience is an integral part of your Hult degree. Learning by doing, students get the chance to hone their skills with real-world experiences and collaborate with leading companies.
Professor Mike Berry teaches the Digital Marketing and Social Media course at the London undergraduate campus and creates opportunities for his students to put theory into practice.
For the final assignment of the course, Mike has organized a Live Client Group Project with British clothing brand, Jack Wills. The project kicked off with a briefing presentation by Andy Letting (Global Head of Digital Marketing at Jack Wills) held at the brand's flagship store in London's Covent Garden last week.
---
Here's a round-up of the briefing session and an interview with Andy Letting who talks about his career in digital marketing and offers some advice for future marketeers.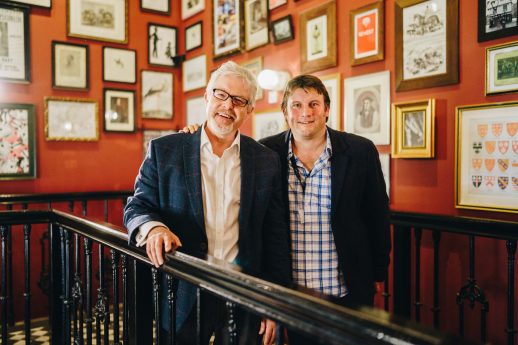 "On this project we've had the opportunity to collaborate with Andy Letting from Jack Wills who has really inspired our students and brought the project to life for them."
The benefits of real-world experience
When asked about the reasons behind the assignment and about the benefits of practical learning, Professor Mike Berry said, "At Hult, we're always keen to bring in guest speakers for the 'real-world' of business and often they sponsor a 'live challenge'. This gives students a great opportunity to put their learning into context, which of course makes them even more qualified to play a valuable role in a business. I'm always impressed by the students' enthusiasm, professional attitude, and the quality of their output. Jack Wills is a great fashion brand and a successful business; on this project, we've had the opportunity to collaborate with Andy Letting from Jack Wills who has really inspired our students and brought the project to life for them. I call that a fantastic learning experience!"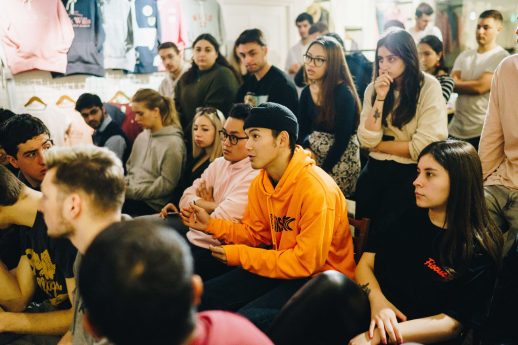 The brand, the history, and the challenge
On the day of the briefing, students arrived at the Jack Wills store and had the chance to look around and familiarize themselves with the brand. Andy Letting then began the session with an introduction to the brand including its history, its successes, and its goals. Andy also gave students insights into some of the challenges the company faces in digital marketing, and the ways in which they've had to adapt in order to stay relevant.
Students were then briefed on the assignment. For this project, students are required to focus on two areas of the company's social media channels. Students will analyze the company's existing strategies and content, and innovate ways in which the company could/should deliver the best engagement rates on their social media channels.
Students will work in small groups and present their ideas and findings to both Professor Mike Berry and Andy Letting in April–good luck to all students!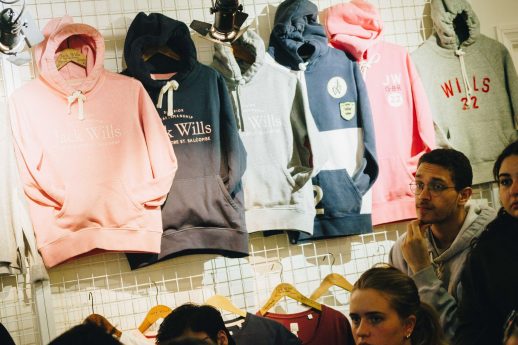 An interview with Andy Letting
We had the chance to talk to Andy after the briefing session to ask him a few questions about his background, the world of digital marketing, and his experience of working with Hult students.
Can you tell us a bit about your path, career journey, and how you got to where you are today?
I've been in digital marketing now for nearly 20 years, having got into digital fairly early on in my career. I'd describe my career as being on the crest of the digital wave. As channels have become more evolved and established, I've gone into more organizations and shared best practice in terms of integrating digital into the wider organization. Over the years, I've worked with a number of brands such as BSkyB, Ladbrokes, Avis, Johnson & Johnson, and World Duty Free.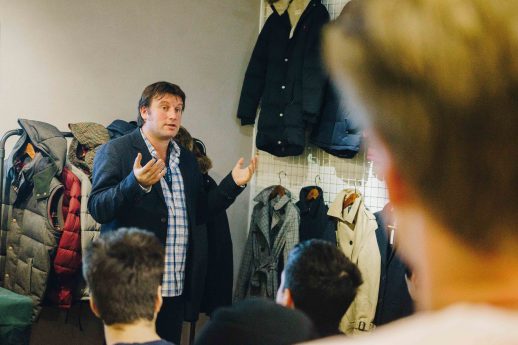 What would you say is the purpose of digital marketing?
From a customer perspective, it is serving customers in an online environment. We can also integrate digital into an offline retail estate that provides maybe better service, speed, and enables customers to be served better with more insight. The insight is critical.
What do you think is the most exciting development or trend in the world of digital marketing today?
I think voice recognition is going to be an interesting development. With these new in-home devices, like Amazon's Echo and Apple's HomePod, we are now moving away from capturing individual behavior to wider behavior in the home from all the members of the family. As these devices become more and more sophisticated and start predicting behavior, it's a huge opportunity to capture trends on another level and gain huge insights.
What can students gain from working on this particular Live Client Project?
I think it gives the students an opportunity to think not just about social media marketing, which is primarily what we're doing here, but about the customer journey in a broader context. They should think about why someone would want to go to a Jack Wills digital page, and what experience they are getting once they land there. It's really important to think about a journey, rather than focusing on what the customer should do once they've arrived on one of your channels.
For this project, students can really start to critique and question the user journey and determine whether or not the customer feels as if where they're being taken is authentic and trustworthy. Trust is absolutely critical.
"I really like working with Hult because I love the students' energy. I love the questions they have and the way they throw themselves into any task."
This isn't the first time you've worked with students at Hult. What qualities and characteristics do Hult students have that keep you coming back to work with them?
I really like working with Hult because I love the students' energy. I love the questions they have and the way they throw themselves into any task by applying the knowledge they've gained in the classroom to the project. This particular project is a broad brief, and they need work out how to narrow that down to deliver the best possible outcome for themselves and for Jack Wills. I'm very keen to hear their ideas.
What advice would you give to students interested in pursuing a career in digital marketing?
Besides from working hard and being dedicated, it's also important that you have a broader sense of marketing. You need to understand what part digital plays in the whole funnel. If you become a channel expert, that's great! However, you may be looking at it from the point of view of driving revenue and sales instead of using your energy to make sure that you are contributing to a brand that people can invest in. Understanding the funnel and how customers move through it, and how much media helps navigate people through it, is massively important.
Finally, I'd say that keeping up with trends is super important – you need to be aware of your surroundings, and be aware of who it is that you are addressing.
Kickstart your career with Hult's undergraduate business school. To find out more, take a look at our blog Hult Undergraduate Students Go 'Inside the Markets' at London Stock Exchange. Download a brochure or get in touch today to find out how Hult can help you to learn about the business world, the future, and yourself.
---
If you've already been accepted to Hult, remember that the deadline to confirm your place is May 1, 2019.
---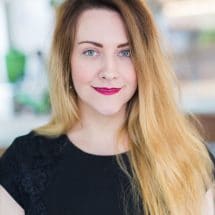 Emily Gaskell
Written by Hult staff blogger Emily Gaskell. Originally from the U.K., Emily has travelled to many countries around the world. She lived and worked in Asia for four years and is now based in London. Her writing focuses on higher education and working overseas.
Related posts