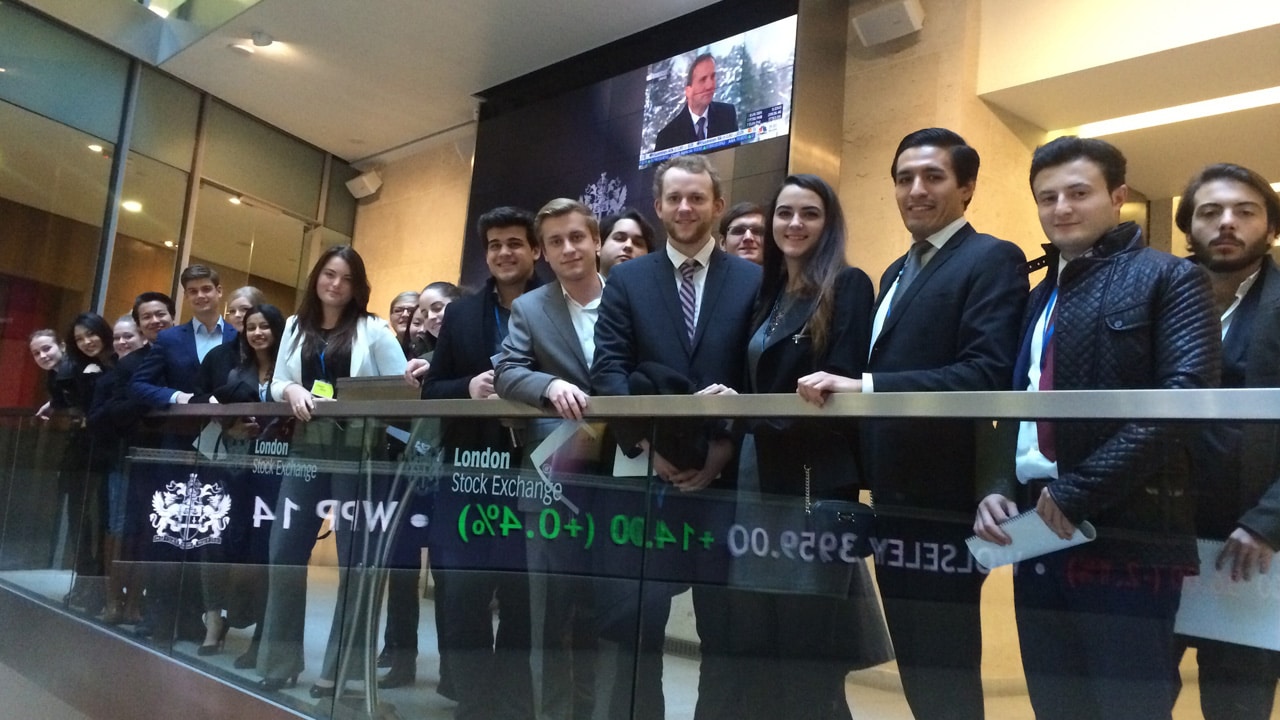 Over 70 undergraduate students at Hult London Undergraduate visited the London Stock Exchange earlier this week for 'Inside the Markets' sessions, run by the LSE Group Academy. The sessions go behind the scenes to understand the mechanics of the markets' at the London Stock Exchange.
As with any Hult expedition, the group was made up from a wide range of nationalities, reflecting our incredibly diverse student body. This trip included more than 25 nationalities including: German, American, Italian, Colombian, Indian, Brazilian, Norwegian, Dominican, Kazakh, Mexican, Filipino, Chinese, Dutch, Ecuadorian, French, Croatian, Malaysian, Pakistani, Peruvian, Russian, Slovenian, British, Swedish, Uzbek, Venezuelan, and Zimbabwean!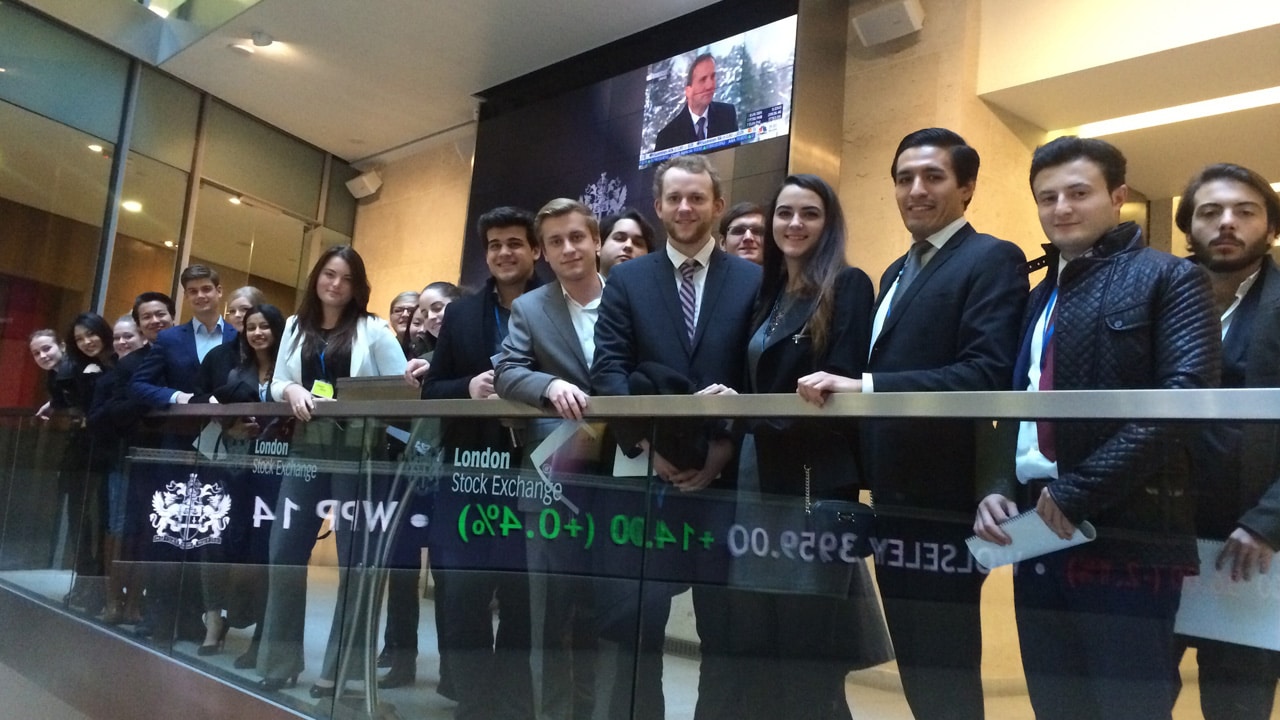 Hult Bachelor degree students visit the London Stock Exchange
London School of Economics Group (LSEG) Academy is a dedicated training centre that serve clients across the UK, Italy and internationally. The Academy is designed to help beginners and experienced professionals develop all the skills, expertise and innovative thinking required to succeed in today's rapidly evolving financial markets.
Hult students were mentored by Tracey Paul-Clark, Training Consultant for the LSEG Academy, who began her career in retail banking in 1982 and has a wealth of experience in financial services.
Topics included:
Putting the LSE into context
Primary markets
Secondary markets
Market close
Regulation
Students took part in a competition to guess the closing price of the markets to one decimal place! It was a really engaging and enjoyable day.
Tracey Paul-Clark said: "It's always great to be able to talk to students about the markets and especially have them come into the London Stock Exchange. These Hult students were really switched on, asking intelligent questions and were really engaged with the topic".
Ikbol Hakimov from Uzbekistan is a third year Bachelor student at Hult concentrating in Finance, he said: "As a finance student, taking part in Inside the Markets empowered me to absorb the way the London Stock Exchange operates. I also learned the key features of trading and types of market that are exists for different levels of organisation – also that the term Blue Chip comes from the highest poker chip in a casino!"
Philip Lüdecke, a Bachelor of Business Administration student from Germany said: "The training at the London Stock Exchange gave me a strong insight to the real world and a unique opportunity most schools won't provide for you".
The event was organized by Hult Career Services which offers a suite of information, advice, and guidance to ensure that Hult undergraduate students are well prepared for the world of work.
Kickstart your career in Europe's biggest startup cluster by studying at Hult's London business school. To find out more, take a look at our blog Why going to business school in 2019 is a resolution you should keep. Download a brochure or get in touch today to find out how Hult can help you to learn about the business world, the future, and yourself.
Related posts