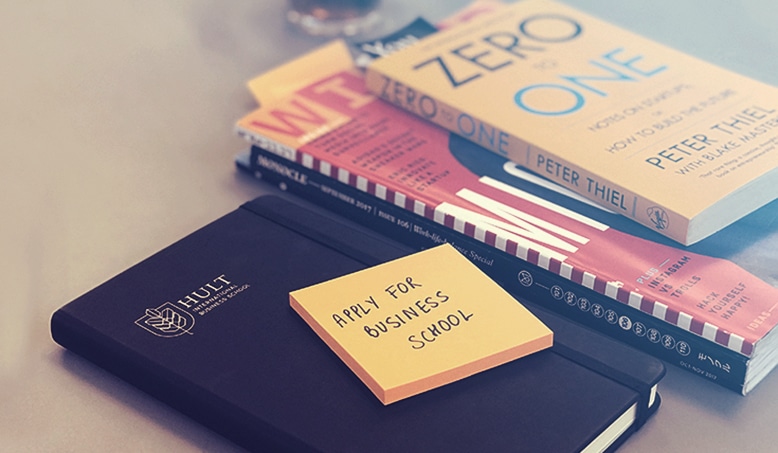 During the final days of 2019, you probably reflected on what you've accomplished this year—and even this decade—and what you'd like to achieve in 2020. Along with personal goals, many people set themselves professional targets as a New Year's resolution. Maybe you're thinking about a new job, making a career change, or looking to position yourself for a promotion? Of course, it's one thing to make a resolution and another thing altogether to keep it. If you're committed to investing in your professional success in 2020, you may want to consider enhancing your academic credentials first. Here are six serious reasons why going to business school in 2020 is a New Year's resolution you can—and should—keep.
1. Business knowledge is changing fast—a new degree can equip you with the skills you need in 2020 and beyond
Today's latest technology is transforming the way we work. New innovations from AI and machine learning to virtual reality, 3D printing, and the internet of things is changing the job market, making some traditional career paths and skills obsolete and fundamentally changing others. It's also creating new industries and roles you may have never known existed.
Yesterday's professional credentials aren't enough to be truly competitive in today's job market. Earning a business degree is your opportunity to gain knowledge at the cutting edge of business practice. At Hult, our curriculum is created specifically to equip you with the core leadership and technical skills needed to thrive in today's new world of business—and beyond. Plus, our "nano" courses in disruptive technologies bring you up to speed with the biggest innovations impacting tomorrow's business world.
"The most significant impact of the program for someone at my level is that it has made me 'current' in my knowledge. Ultimately, Hult has taught me to embrace change and look for disruptions that will propel me forward."

–Tina Oberoi, EMBA Class of 2017
2. Top programs are still accepting applications for 2020
If you're serious about making business school your resolution for 2020, you're certainly not too late to be considered. Although most schools will have already had at least one round of application deadlines, most will continue to accept applicants into the new year.
But don't procrastinate too long on your application. Keep in mind that the longer you wait, the fewer places and more competition you'll have for your school of choice. Why not take advantage of any holiday downtime to begin your application?
There's nothing like the fresh start of a new year to get motivated for the future. Harness that motivation to gather your references and invest time in polishing your personal statement to make the strongest possible application. At Hult, our first graduate application deadline of 2020 is Thursday, January 16. For undergraduate, it's Saturday, February 15. However, these dates are the third round of our application deadlines. That means you'll want to apply as soon as possible for the best chance of securing a seat on your program of choice.


3. You're not too late to secure a scholarship
If you want to turn your business school resolution into a reality, you'll also need to consider how you'll fund your studies. Fortunately, if you set your mind to it early in the new year, you can avail yourself of a range of scholarship opportunities.
At Hult, our scholarships recognize the unique skills, experience, and potential of our students with scholarship opportunities ranging from Academic Excellence to Social Impact and Women in Business. You may also find alternative funding and grant options available from your home country or external organizations.
If you're currently working, making a successful admissions application early in 2020 also gives you more time to discuss funding options with your employer. If you are able to demonstrate the value your new skills will bring to the company, your employer may be willing to invest in your degree and future career progression well beyond 2020.
4. Made a resolution to launch your own business? Take the first step to startup success
A recent study revealed that entrepreneurs are 10% more likely to start a new business in January. If you're considering launching your own startup, earning a degree first may be the best New Year's resolution you can make. Along with gaining fundamental business knowledge and skills, studying for your degree can also give you the chance to put new knowledge into practice. We offer this opportunity to ambitious students at all levels—from undergraduate to Executive MBA candidates—through challenge learning, solving real problems for live clients.
You and your team could be tasked with bringing your business idea to life, with support, resources, and inspiration from our faculty. And if you're serious about being your own boss in the long term, you can even focus your degree with electives in entrepreneurship.
Gaining well-rounded business knowledge and serious startup credentials through your degree can be a valuable asset when it comes to selling in your ideas to potential investors. Plus, business school is an ideal opportunity for aspiring entrepreneurs to network with like-minded peers and your professors. You may meet lifelong business partners or mentors, and gain invaluable connections when it comes to launching your successful new venture. Hult is serious about equipping students with the skills and mindset of an entrepreneur. That's one of the reasons why Bloomberg recently ranked Hult graduates as ninth most likely to launch their own business after graduation.
5. If you make business school your resolution in 2020, you could have your graduate degree certificate in your hands by 2021
With accelerated options available for graduate-level study, fitting in time for your degree is more achievable than you may think. While traditional MBA programs usually take around two years to complete, our Global MBA program is designed to take just one. And if you decide to combine your MBA with a specialized masters degree, our intensive Dual Degree program allows you to earn two degrees in only 18 months. While a career break of a year to 18 months may still seem like a big sacrifice for your studies, you're likely to see a significant return on that investment. In fact, Hult students average a 149% increase on their pre-MBA salaries.
"It's been six months since I started my MBA and I've already been offered a role at Amazon—with a six-figure salary. I took a chance on Hult, and it plugged me into a world of possibilities. It has changed the rest of my life."

–Umesh Tiwari, MBA Class of 2015
If you're a few years further into your career, our part-time Global Executive MBA allows you to strike a balance between your work-life and studies, with minimal time away from the office. Designed for busy professionals, our EMBA is structured flexibly over long weekends and can be completed in as little as 18 months. And with an average salary increase of 46% after graduation, earning an EMBA is a New Year's resolution with a big payoff for experienced professionals.
6. Tick another resolution off the list while you study
On the list of popular New Year's resolutions, traveling the world always ranks highly. And if, along with your career ambitions, you'd also like to visit new places, earning a business degree could be the perfect resolution for you. Global experience is at the core of all Hult programs. Our global campus network gives you the opportunity to study in the center of world-class cities, experiencing new cultures and learning about international businesses in the heart of where it happens. As a Hult student, you'll have the chance to study in London, San Francisco, Boston, New York, Dubai, and Shanghai. You'll choose a home campus, and have the opportunity to split your studies across other campuses throughout your studies. Depending on your program, you'll be able to study at any, or potentially all, of our campuses.
More like this
Hult's latest career statistics (all programs)
Hult professor of organizational behavior and innovation, Dr. Ali Fenwick, shares his tips for making meaningful resolutions—and sticking to them.
Hult offers a range of highly skills-focused and employability-driven business school programs including a range of MBA options and a comprehensive one year Masters in International Business. Download a brochure or get in touch today to find out how Hult can help you to learn about the business world, the future, and yourself.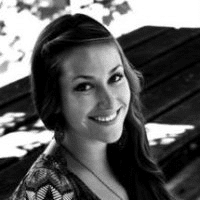 Katie Reynolds
Written by Hult contributing blogger Katie Reynolds who is a freelance writer based in London. Originally from Michigan in the U.S., she relocated to the U.K. in 2010 to pursue a master's degree at Hertford College, Oxford. Today, she writes on topics including business, higher education, healthcare, and culture.
Related posts