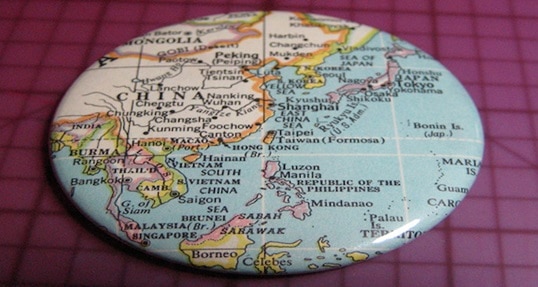 International visa requirements and U.S. career playbook

Hult News, 9 years ago
0
3 min

read
---
Note: We've made every effort to ensure that the information in this article is correct at time of publishing. However, because visa and immigration laws are complex and ever-changing, please check the U.S. Department of State or U.K. Home Office website for the most up-to-date information on visa requirements.
---
If you're targeting a specific geographic region or country, be aware of work visa implications that may impact your job search.
To learn more about visa and work permit requirements, we recommend that you visit the immigration pages of the countries where you wish to work and seek advice from your embassy or consulate operating in your target countries. You can also refer to Going Global's Country Guides under the "Work Permits and Visa Regulations" section of each guide.
Here are some country-specific work visa requirements:
China: There is no official Foreign Affairs Bureau that provides information on visa requirements for international job hunters, so we recommend going through your consulate or embassy that operates in China. The U.S.-China Embassy also provides useful information that may apply to international candidates.
United Arab Emirates: In order for any non-U.A.E. national to work and live in the U.A.E., they are required to hold a valid work permit and residence visa. Commonly, the employer will sponsor employees for a U.A.E. residence visa, along with a labor card or work permit. For more information, visit the websites for the Ministry of Foreign Affairs and the Ministry of Labour.
United Kingdom:

Holders of EU/EEA passports: You can work or volunteer within the EU/EAA.  Croatian nationals must apply for work authorization before they can work in the U.K.
Student from outside the EU/EEA: Securing a working visa in the U.K. is not always easy, unless you leverage your previous experience, something that a few Hult students manage to do each year. You can read more about the working in the U.K. after your studies at the U.K. Council for International Student Affairs and there is advice on the different U.K. working visas, including graduate entrepreneurial and ancestry visas, from the U.K. Government site.

United States of America: If you're job hunting in the U.S. and your home campus is Boston or San Francisco, you're eligible to apply for an Optional Practical Training (OPT) visa. OPT allows you to work for one year on a student visa towards getting practical training to complement your field of studies. Below is a Prezi guide to working in the U.S. from the Hult San Francisco Careers Team that you might find useful to go through.
Understanding the H-1B visa and the U.S. visa process – the cap, the trap, and the app
Hult offers a range of highly skills-focused and employability-driven business school programs including a range of MBA options and a comprehensive one year Masters in International Business. To find out more, take a look at our blog Student perspective: Adjusting to life abroad and how I knew Hult was right for me. Download a brochure or get in touch today to find out how Hult can help you to learn about the business world, the future, and yourself.
Related posts