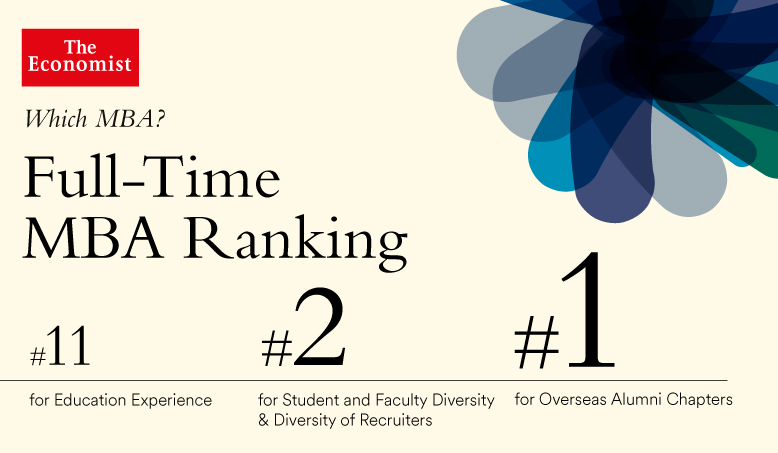 We're excited to share our mid-year achievement with you: Hult's Global One-Year MBA has been placed #37 in the world by the Economist in its 2022 Which MBA? rankings! But that's not all we also ranked highly in several important subcategories:
#1 for Overseas Alumni Chapters
The Hult Alumni Association has over 70 chapters and is active in more than 17 countries. See how our forward-thinking grads are literally changing the world in our Alumni Annual 2022.
#2 for Student and Faculty

Diversity
Across our programs, there are 150 nationalities and 121 languages spoken. You can learn more about our internationally renowned faculty here and see them in action in the video below.
#2 for Diversity of Recruiters
Hult has a diverse team of recruiters that come from all corners of the globe. We also host recruitment fairs across our global campuses throughout the year.
#11 for Education Experience 
With six global campuses, seamless Global Campus Rotation,  a learn-by-doing approach, and a future-focused curriculum—Hult offers an educational experience like no other. Our programs are relevant to the current climate and focus on what you can do, not just what you know. 
Get a tour of our campuses below:
This latest strongest performance motivates us to continue to develop practical learning for tomorrow's business world. Check out our other recent rankings from other prestigious bodies including FT, Bloomberg Businessweek, and CEO Magazine.
We'd like to say a big thank you to all our students, faculty members, alum, and staff who continue to help us earn these outstanding results.
---
To learn more about our top-ranked MBA programs, download a brochure.
Related posts