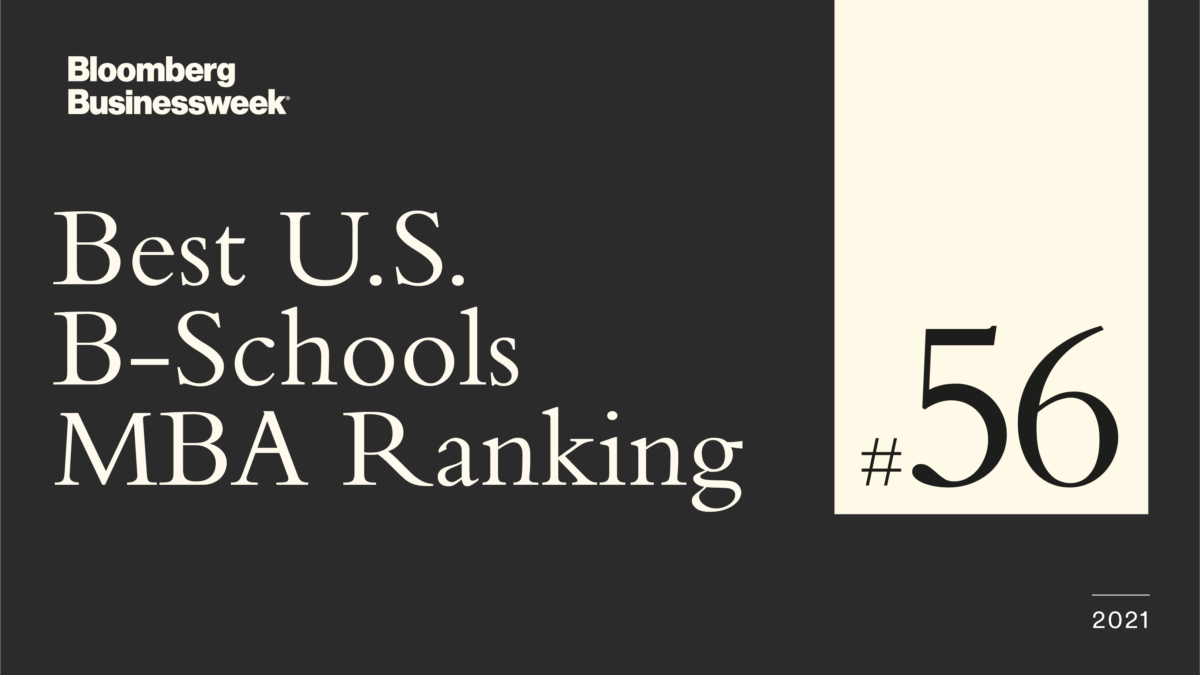 Going from strength to strength in the world of rankings, Hult has made real gains in Bloomberg Businessweeks' best US business schools MBA ranking. Coming in at #56, we're up 10 places since the last year's ranking. What makes this ranking especially impressive is the substantial improvement we've made over the past couple of years. Two years ago, we were positioned #100 which is a massive climb of 44 places to where we are now.
Topping the subcategories
As well as jumping up the overall rankings, Hult has received stand-out positions in other key categories:
– #7 for diversity
– #15 for entrepreneurship
– #17 for learning
These highlights support our school's focus on creating a multicultural, learning environment that encourages students to think with an entrepreneurial mindset.
Bloomberg's ranking methodology
Bloomberg has been using learning and entrepreneurship to assess the calibre of schools and for the 2021-22 ranking, Bloomberg has introduced diversity as another index. For the first time, schools are providing data on race, ethnicity, and gender in their classes in a standardized way Bloomberg can measure. As the first year of introducing this index, we're incredibly proud to already be ranked within the top 10.
See more details about the methodology.
Our MBA rankings don't stop
This ranking joins those of other prestigious publications recognizing our MBA programs as among the best in the world, including the  Financial Times, CEO Magazine, and AméricaEconomía.
Hult's Global MBA achieves strong rankings in Latin America
CEO Magazine 2021 Global MBA Rankings: Hult Ranks Tier One
Hult Executive MBA climbs FT rankings
With a strong focus on being the most relevant business school in the world and redesigning our curriculum to reflect the needs of employers today, we look forward to welcoming more accolades this coming year.
---
Looking for an MBA program to transform your life and career? Checkout Hult's top-ranked, triple-accredited MBAs.
Related posts