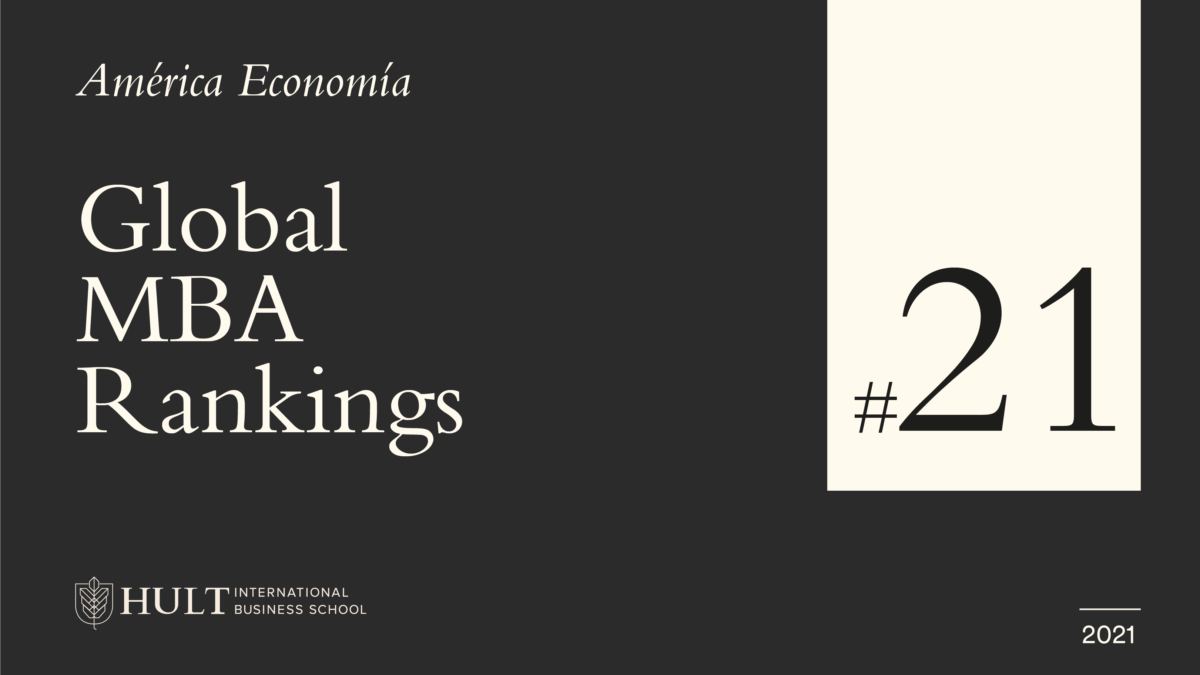 Hult International Business School has once again been recognized in the AméricaEconomía Global MBA Rankings, securing position #21 worldwide.
AméricaEconomía is one of Latin America's most widely read and influential finance and economics publications. Their annual MBA rankings assess business programs based on strength of their multicultural experience, networking power for Latin American students, selectivity, international positioning, and focus on innovation.
This latest ranking reflects the value of our multicultural student body, international campuses, and commitment to delivering a highly relevant, forward-thinking Global One-Year MBA program.
Hult secures high ranks across the board
In addition to our global position of #21 from AméricaEconomía, we also achieved notable ranks in the following sub-categories:
#3 for multicultural schools
#4 for most Latin American students
Top 15 for most Latin American professors
Hult's international campus locations and dedication to providing a highly relevant and forward-thinking MBA curriculum attracts candidates from a multitude of backgrounds, with noticeable increased interest from the nations of Latin America.
About Hult's Global One-Year MBA program
At Hult, your ambition isn't limited by boundaries—here, your MBA will take you beyond business to blaze your own trail and lead in today's global world. Study one seamless year in influential cities like Boston, San Francisco, London, Dubai, Shanghai, and New York. You'll live a global education, not just learn about it.
Pursue your passions and equip yourself for a future that is changing faster than ever before with MBA specializations, a rigorous future-oriented curriculum, and real challenges from real companies.
Here's what Hult President, Dr. Stephen Hodges had to say about this ranking:
 "Success in rankings like these is thanks to the hard work, enthusiasm, and mindset of Hult students, alumni, and faculty around the globe. We're extremely proud of our MBA program and the strong performance of our Latin American graduates in the international workplace. To be recognized by AméricaEconomía solidifies the impact of our programs for students from this region in the ever-changing business landscape." 
---
Hult offers a range of highly skills-focused and employability-driven business school programs. Reach your potential and achieve your dream career with us.
Related posts