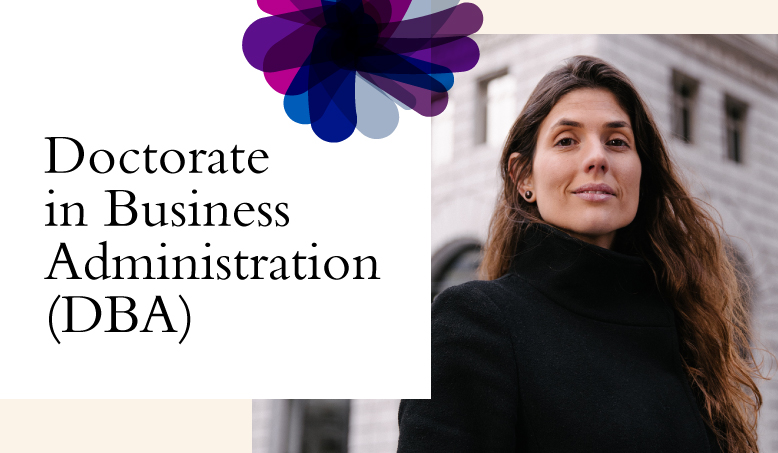 As senior professionals look for ways to advance or transition in their career, there has been an increase in demand for doctorate level qualifications in the field of business practice. When it came to designing a Hult doctorate, we looked at what the traditional education market was currently offering and, more importantly, what it was not. The result? The new Doctorate in Business Administration (DBA), a program that caters for experienced business practitioners who want to achieve the highest academic accolade in a way that is directly relevant and immediately impactful to their career.
So who should consider pursuing a DBA?
A doctorate is for people who want to go beyond their masters qualification to become experts in their field. As well as developing participants' professional skills to an advanced level and providing opportunity for rigorous research focused in a particular area, a DBA can help those interested in transitioning to a teaching or consulting career.
Graduates attain the prestige and recognition, not to mention the coveted title of "doctor," that a DBA confers. It's a tangible demonstration of someone's level of achievement and expertise that can propel them toward greater heights in their career.
Dr. Johan Roos, Hult's Cheif Academic Officer, says of the Hult's doctoral program:
"Our pioneering DBA is for hard-working and reflective professionals who want to make a real difference at work, in their career, and in their life. The program gives those that take their career advancement seriously the chance to earn a DBA that is relentlessly focused on relevant application."
The entire program is centered around problems, tools, and people that are directly relevant to the student, their company, and their field.
What distinguishes Hult's offering from all the other programs out there?
As Dr. Alessandro Lanteri, entrepreneurship professor at Hult and member of the DBA design team explains, Hult brought its entrepreneurial mindset to the creation of the new program:
"We analyzed the programs offered by other business schools and identified the opportunity for us to offer a unique DBA. It's this type of problem-solving approach that makes Hult the most relevant business school."
This people-centered approach led to a number of distinctive features of the DBA, including:
A part-time, hybrid format that enables the flexibility needed for working professionals to balance their personal, professional, and study commitments
Three residencies per year at Hult campuses in London, San Francisco, and Dubai
2.5-year completion time, as opposed to the 5 years normally offered
International, practitioner faculty who are experienced in business, academia, and research
But what really sets Hult's Doctorate of Business Administration apart is its laser-focus on real-world application.
Dr. Ted Ladd, academic director of the DBA and dean of research at Hult, says:
"This doctorate is all about advancing your career through identifying real problems and developing real solutions for real businesses. Your research will help managers, just like you, and you'll be empowering students, peers, and clients with your DBA."
A non-traditional approach that challenges the status quo
The entire program is centered around problems, tools, and people that are directly relevant to the student, their company, and their field. In this way, Hult's DBA seeks to address the fact that the realities of business practice are changing faster than the theories that explain them. Students are challenged not just to find new ways to approach old questions, but to define totally new questions that traditional business theory doesn't currently tackle.
Dr. Lanteri thinks this is vital in the current climate:
"In these VUCA times, old answers to old questions are no longer enough. The Hult DBA equips professionals with the mindset, the toolkit, and the skills to ask new, relevant questions, and challenges them to answer those questions with a rigorous, data-driven, scientific approach. This is a critical leadership skill during uncertain times."
The addition of this new doctoral program to Hult's portfolio means that the school, the first in the US to be triple-accredited, now offers a full range of business degrees, from undergraduate to masters and MBAs to executive education and now, a DBA.
---
If you'd like to find out more about Hult's Doctorate of Business Administration, you can contact Sean Faris directly for a personal consultation or you can start your application online and a member of the enrollment team will be in touch.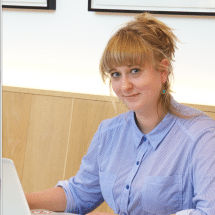 Laura Chung
Laura Chung is a staff blogger and Hult's Creative Content Director. Previously a senior copywriter in PayPal's Worldwide Creative Studio, she has also written and designed online training courses for executives at many well-known brands including Microsoft, Redbull, KPMG, and BT. Laura believes passionately in the power of storytelling in both marketing and learning and indulges her love of stories by writing creatively in her spare time.
Related posts