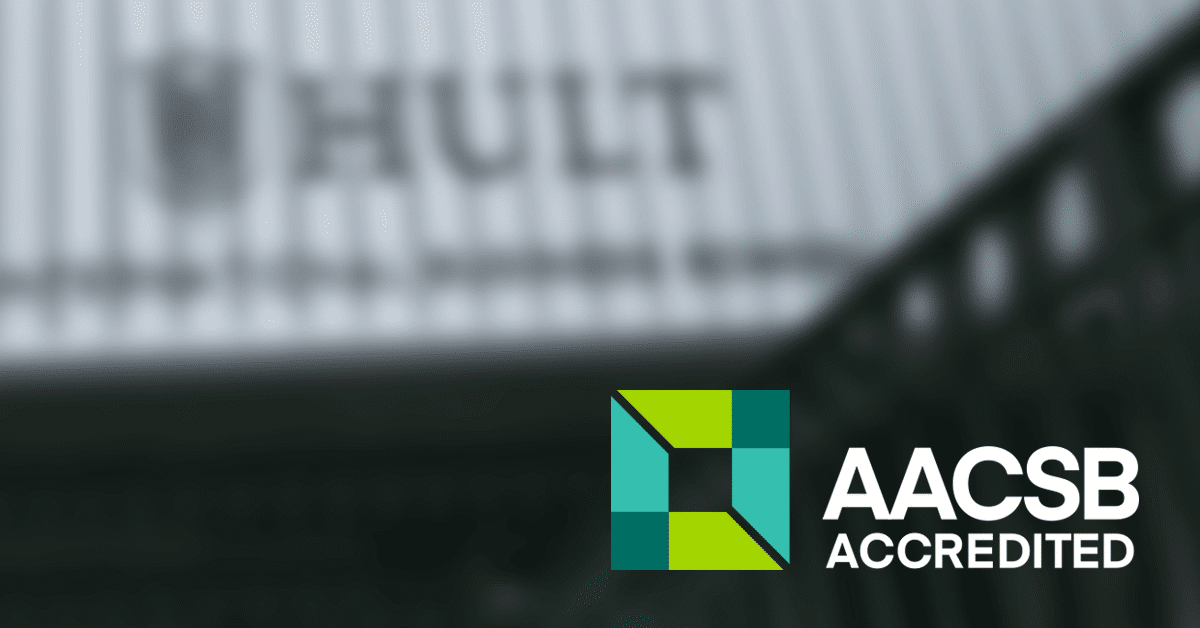 Hult International Business School has received approval to be awarded accreditation for all its programs globally from AACSB International – The Association to Advance Collegiate Schools of Business.
AACSB is the world's largest business education alliance. Founded in 1916, it has more than 1,500 members, accredits more than 785 business schools worldwide, and is internationally recognized as a hallmark of quality reserved for the world's best business schools.
Hult's president, Dr. Stephen Hodges says of the achievement:
"This recognition is testament not just to the tireless work of faculty and staff within the school, but of course to our passionate and talented students and alumni. We received some exceptional feedback from the AACSB review team and it is encouraging to hear something we believe so passionately in at Hult from external organizations, especially one as respected as AACSB".
This is an important moment for Hult and a strong step forward in terms of their growing reputation on the world stage. The accreditation from AACSB also means that Hult will now be eligible for re-inclusion in certain global rankings—notably the Financial Times Global MBA Ranking.
Dr. Johan Roos, Hult's Chief Academic Officer says that the accreditation process was an intense but gratifying experience:
"This has been an incredibly intensive period for everyone involved, and a lot of colleagues contributed in telling reviewers how great faculty and professional staff offer great education to an amazingly diverse group of fantastic students, while we also transform business education. We set an audacious goal, we worked hard, and together we did it. It's affirming to know we are able deliver the highest international academic standards while staying true to our roots as a disruptive innovator in the field of business education."
Hult has existing accreditations from the New England Association of Schools and Colleges (NEASC) in the U.S. and worldwide, QAA in the U.K, and the AACSB accreditation applies to all Hult's programs globally.
You can find out more about AACSB's mission, standards, and accreditation process by visiting the AACSB website.
---
To find out more about Hult's programs download a brochure. 
---
Make the most of what your career has to offer with a Masters in International Business from Hult. To learn more, take a look at our blog Hult ranked #12 and Tier One by CEO Magazine in 2019 Rankings, or give your employability a huge boost with an MBA in international business. Download a brochure or get in touch today to find out how Hult can help you to explore everything about the business world, the future, and yourself.
Related posts