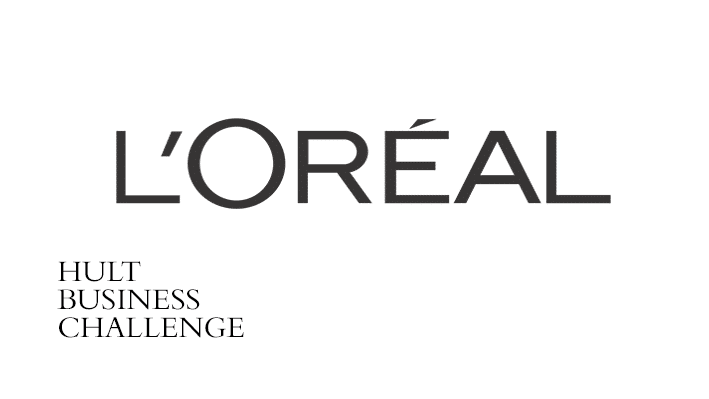 Hult Business Challenge: L'Oreal

Hult News, 6 years ago
0
4 min

read
Written by Sayuri Lau, Global Ambassador and Masters in International Business student Class of 2018.
What is the 'Hult Business Challenge'?
Every year, Hult invites a real company to share a business challenge they are facing. Within a semester, Hult students team up and work closely with the company's representatives, advisors, and employees to come up with innovative solutions for their problem. The process is rigorous and exciting. These solutions are to be presented to a judging panel at the end of two months, which include the company's managing executives. This year, Hult Dubai campus was honored to host L'Oreal Middle East for the Hult Business Challenge.
Yes, I said L'Oreal!
The L'Oreal challenge
On November 13th, L'Oreal presented their 2017-2018 Hult Business Challenge. The two key challenges the company wanted Hult students' help for were: how to expand their market share in the Middle East with their high-end Kerastase brand, and how to design and optimize their digitalized logistics in the area. Both issues involved different external and internal factors that made each situation a delicate subject, and the challenge was to find solutions that went beyond what seemed logical. It was based around thinking about how society was behaving, shifting, and how the market was reacting to it. It was not only about applying business strategic skills like process efficiency, data analysis, or economic price theory but also about being creative.
"It gives students exposure and a chance to meet people in the business world, working in the same city they are studying."
The Hult Business Challenge is an incredible opportunity that Hult provides for its students to network with big and important companies, such as this cosmetic giant. It gives students exposure and a chance to meet people in the business world, working in the same city they are studying. However, the real opportunity is the actual process students go through to come up with smart, strategic, and innovative solutions. The real opportunity lies in how this project becomes a simulation of real life, where you are not given clear guidelines on how to solve an issue and deadlines are so tight they almost seem impossible.
Guidance and communication
The Hult Business Challenge happens in parallel with all of the other courses students are taking, so time management is a key player in the success of each team. Nonetheless, it's doable and Hult has developed a program in which each team is provided with a guide who helps you focus on what is important, and serves as a communication intermediate with the company. It also sets quality standards which are to be achieved with the help of subject experts or mentors. Students are able to get external and unbiased feedback on their progress.
These types of challenges do not only appeal to Hult business students but also to companies, such as L'Oreal, who get innovative solutions from possible future hires! Let's see what this year's students have in store for L'Oreal. I have heard that the Class of 2018 has been setting the standard bar high at Hult, so I am sure that next semester we will be hearing astounding results from this challenge. Go, Class of 2018!
---
If you would like to find out more about our Masters program, download a brochure here
---

Sayuri Lau is an Masters student at Hult International Business School at the Dubai Campus. Her professional experience has ranged from risk and process control consulting at EY to Marketing head at a German start-up. She is interested in strategy, communications, and social responsibility. In her free time, she likes to go diving, travel and practices photography. Follow Sayuri's MIB experience on her blog.
Kickstart your career in a state-of-the-art innovation hub by studying at Hult's Dubai business school. To find out more, take a look at our blog 3 Things a business person should know about Dubai. Download a brochure or get in touch today to find out how Hult can help you to learn about the business world, the future, and yourself.
Related posts