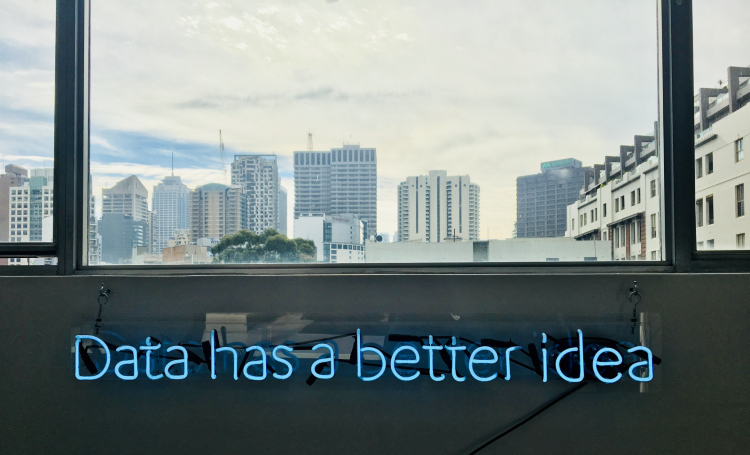 Many are eager to learn how big data and advanced technologies are shaping our world. To be a game-changer we have to embrace life-long learning. The future undoubtedly brings new challenges and opportunities. I hope that we create a diverse and engaged society where unique perspectives and abilities are being heard and valued—supported by reliable technologies and data-driven evidence.
The ever-accelerating developments in technology allow us to process data on a never seen scale. However, in order to get and utilize data we have to learn how to gather, store, clean, merge, process, and present data effectively. The truly interdisciplinary study of data science is fascinating, enriching, creative, and let's face it not an easy skill to acquire.
 Data science stories
The challenges of dealing with the topic of data science result from a high level of complexity. In fact, the discussions revolve around the two following narratives.
The first narrative is about the super-brain-coders, who have locked themself up since teenage years and have done nothing else but coding. Unfortunately enough, the story often concludes that anything with coding or data is reserved for those few heroes with abilities unachievable for the rest of us. Therefore, we, the non-super-brains, have to settle with the 'fact' that we will never understand how computers run, how we can automate processes, and get insights from data.
The next type of story starts more optimistic and indicates that everyone can become a data scientist by finishing one, or a maximum of two online courses. However, often the story ends less motivating and reveals that coding is boring and not worth the effort. Indeed, a loop to the former story is made; and the belief that data science is only for super-brains is confirmed.
Although I don't want to take the slightest bit of the recognition away from data scientists and computer engineers, I truly think the world of technology and data science holds a place for every one of us. And contrary to the general belief, it is often a place shaped by high levels of human interaction, the need for strong communication skills, and a lot of fun.
Coming together
I'm a strong believer that the business and technology world should be more diverse and attract people from all backgrounds. Therefore, I was delighted to have the chance to share my passion for technology in my business masters program and co-founded a business and technology society at Hult's London campus—aiming to connect students with the technology industry and to create space to collaboratively learn. The idea behind it was about coming together to create opportunities for exchange, support, and growth, to enrich our data science learning experience.
Back in summer 2019, I met Angela from Celonis, a Munich-based data science startup which had just reached unicorn status. We had a conversation about their company's vision of a frictionless future and how they had founded an Academic Alliance programme to foster an ecosystem of students and data science enthusiasts to ensure long-term success, public awareness, and user adoption for their software solution.
What struck me was that despite the hardship that we all undergo while learning data science, the future of work would definitely require us all to upskill in this area.
After learning to use the Celonis software myself, we invited Angela for a first process mining event. Process mining is an analytical discipline for discovering, monitoring, and improving real processes by extracting knowledge from event logs readily available in today's information systems.
As the academic year progressed and more students were interested in learning about data science, we collaborated with Usamah Khan´s Data Analytics Society to create the next process-mining and machine learning event.
Learning together
The industry demand to boost data science talent among students and the ongoing willingness of students to upskill, especially amid the Covid-19 crisis made us create a pilot workshop-series called the "Process Mining E-Learning Club".
We welcomed students from LSE´s data science, our two Hult societies, and even my brother who lives in Germany joined. During the 5-week experience, the students went through the online training, read academic papers about the development and innovations in process-mining, and had the opportunity to experience the whole Celonis customer journey.
Each Celonaut (Celonis employee) presented their individual work-day, experience with customers and co-workers, and their job requirements. During the session, participants were encouraged to interact to expand their knowledge and network.
Based on the feedback we got, the hardship of learning data science became a shared success story.
New events are already planned. A larger-scale cohort of students learning about process mining is in the discussion, as well as campus representatives that can run the workshops independently. We'll continue to work with Celonis to create data science learning opportunities—virtually and hopefully soon in person.
Your learning path
Learning something is good. Learning something that is of high demand in the job market and allows you to extract insights from data is great. The Covid-19 crisis has shown how extensively we rely on technology. By learning from and with an ever-rapidly changing company, the participants have gained new skills, expanded their network, and are eager to continue their very unique learning journey ( I certainly have).
To play an active role in all aspects of our lives, we have to be able to use technology effectively.
No matter how tech and data-heavy we want our future to be, I truly aim to encourage everyone to find their very own place in the bright (data-driven) future ahead of us.

Hult offers a range of highly skills-focused and employability-driven business school programs including a range of MBA options and a comprehensive one year Masters in International Business.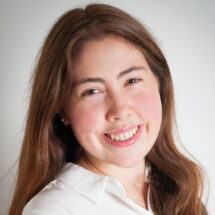 Anna-Marie Tomm
Anna-Marie is from Munich and is studying Hult's MIB at the London campus. Her background is in innovation strategy and data science in MNUs. At Hult, Anna-Marie co-founded the Business and Technology Society with the goal to bring industry and students closer together and inspire her peers about the opportunities of technology. Her goal is to create a diverse and inclusive data-driven future by utilizing the potential of technology and big data.
Related posts