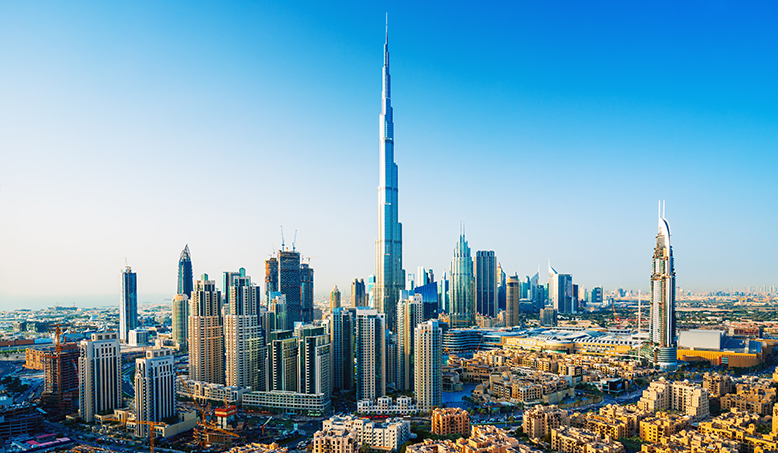 I'm Yusra, an MIB candidate at Hult's Dubai campus. In recent months, a majority of us on campus have been busy searching for internship opportunities, both to gain work experience and for the chance to apply our newly acquired knowledge in the real world.
Based on my experience and that of those around me, getting a full-time position in the U.A.E. is usually faster through an internship than if you apply for a full-time job right from the get-go. Internships are easy to get provided you are under the sponsorship of a university, parent, or spouse. The entire process from interview to day one at work can take anywhere between two weeks to a month for internships, and the usual length of assignment is between 2-6 months.
To make sure my resume, interview skills, and soft skills were polished and ready, I approached Jennifer Minturn, Career Development Advisor at Hult's Dubai Campus. Here are some of the tips she shared with me.
#1: Your resume should stand out
Resume contents: Since recruiters in the U.A.E. are very particular when it comes to the contents of a resume, a general rule of thumb is to ensure yours is a page long. It should contain concise information on past experiences, education, skills, and certifications.
Review, review, review! Spend time on your resume and always double-check its contents by reviewing one more time and using tools like Grammarly or Vmock. Make sure your resume is flawless before hitting that apply button.
Be deliberate with your job applications: Start by identifying the job functions (the what) that are of interest to you first, then work on narrowing down the industry and the actual job title, rather than applying endlessly for all jobs you come across.
If your resume has made it through online filters and to HR, you are likely to receive a call to schedule an interview.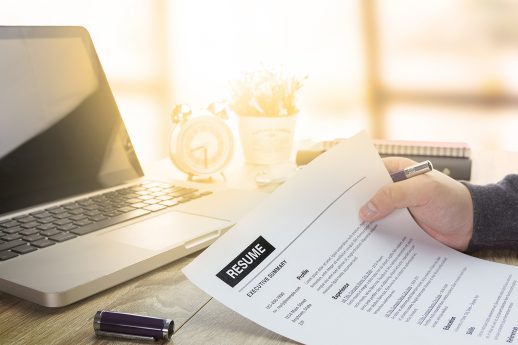 #2: Preparing for the interview
I, like most applicants in the Gulf, have gone through a number of assessments during the recruitment process so it's always best to practice as much as you possibly can before the interview. Assessments include personality tests, verbal reasoning tests, logical reasoning tests, situational judgment tests, problem-solving, and presenting skills.
As Hult students, we have the opportunity to prepare for corporate assessments through the Hult aptitude tests portal. Students have free access to "prep lounge" where they can practice numerous case studies in preparation for interviews.
Remember to always have your winning pitch ready! I can't emphasize this enough. Every interview I've been through and every new professional encounter begins with, "Tell me about you…". Your introductory pitch should contain just the right amount of information to capture the attention of your interviewer.
Brush up on basic interview etiquette:
Do your research: If there is one thing you need to do before every interview, it would be spending some time learning about the company, founders, CEOs, and interviewers. You can easily impress recruiters by referencing the organization's latest product, or service release or awards and achievements.
Dress the part: Be mindful when attending interviews in the Gulf; dressing moderately is a must and expresses your respect to the country and its people.
Show intercultural intelligence: Dubai, like many other cities in the Gulf, is multicultural, hence it pays off to learn more about the religious practices of the Gulf to avoid leaving behind a bad impression. For example, if you are a male and your interviewer is a veiled woman, wait for her to extend her hand before offering to shake hands. If she does not extend her hand, a simple verbal greeting will suffice. The same case applies to male interviewers and female applicants.
Be authentic: Be you! Trust me, recruiters know when we try to "fake it till we make it". They are on the look-out for authentic, sincere applicants who can bring their personality, self-awareness, and positive energy to the job.
Remember to always have your winning pitch ready! It should contain just the right amount of information to capture the attention of your interviewer.
#3: Nailing the interview
Be prepared to answer competency-based questions: Questions like, "Tell me about a time when …", or, "Have you ever been in a situation where …", are designed to lead the interviewee to describe certain situations or tasks they have experienced in the past. We have all been asked competency-based questions during interviews, and I'm sure we have all struggled a bit when searching the archives of our memory to find a suitable answer in less than 30 seconds. Since interviewers are always looking for opportunities to learn more about our personality, soft skills, and knowledge, it is always good to be prepared by rehearsing and selecting the right stories to tell for the right questions.
Elaborate your answers: Always be prepared to provide precise instances of how your previous experiences have helped prepare you for the job. If you are new to the job market, do not fear! Participation in events like the Hult Business Challenge will suffice.
Prepare to answer unconventional questions: Though it may be unusual for many, inquiries such as marital status and age are the norm during interviews in the Gulf and are completely legal. Practicing how to answer those questions will ensure you are not taken off-guard during the interview and have a suitable answer to give. You may also seek the help of your career advisor to help avoid any misunderstandings or confusions during interviews.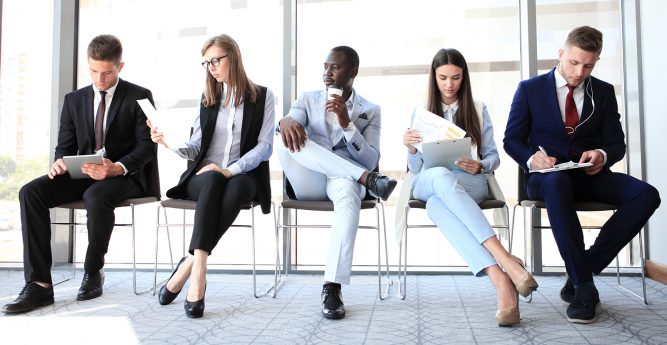 #4: Build a professional network
Whether you got the job or not, building a professional network should be a continuous process. The job market in the Gulf is community-based and family-oriented. Once you arrive in the U.A.E., you will come across the term "Wasta" a lot! It is used to refer to the fact that people usually get employed due to their network and connections.
LinkedIn:
LinkedIn: Check LinkedIn as often as you check Instagram! Update your profile regularly and make an effort to keep up with colleagues, classmates, professors, friends.
Start connecting with Hult alumni, as they have been in our shoes and can give us helpful insights on what we can do better. They may also introduce you to professionals who could mentor or assist with your future endeavors. Do not reach out asking for an employment opportunity. The main goal on LinkedIn should be adding value through quality content, as well as respectfully engaging with those in your network.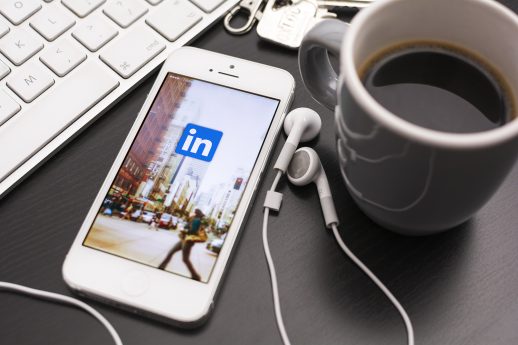 In person:
Attend networking events: The quickest and most effective way to establish a supportive network. Build relationships with professionals from various sectors by supporting their endeavors, engaging with their posts on LinkedIn, and staying in touch.
I hope the above tips help you land the right internship that prospers into a full-time position in the U.A.E. If you are interested in gaining experience in the Gulf, check out the following trusted recruitment sites: Oliv, Bayt, Indeed, Gulf Talent, LinkedIn, and Glassdoor.
---
Download a brochure to find out more about study opportunities at Hult's Dubai campus.
Yusra Bagosher
Yusra Bagosher, from Kenya, is a Masters in International Business candidate at Hult's Dubai campus. She is a Dean's Scholar, a Global Ambassador, and the Vice President of the Data Science Club. She aspires to be a data analyst.
Related posts