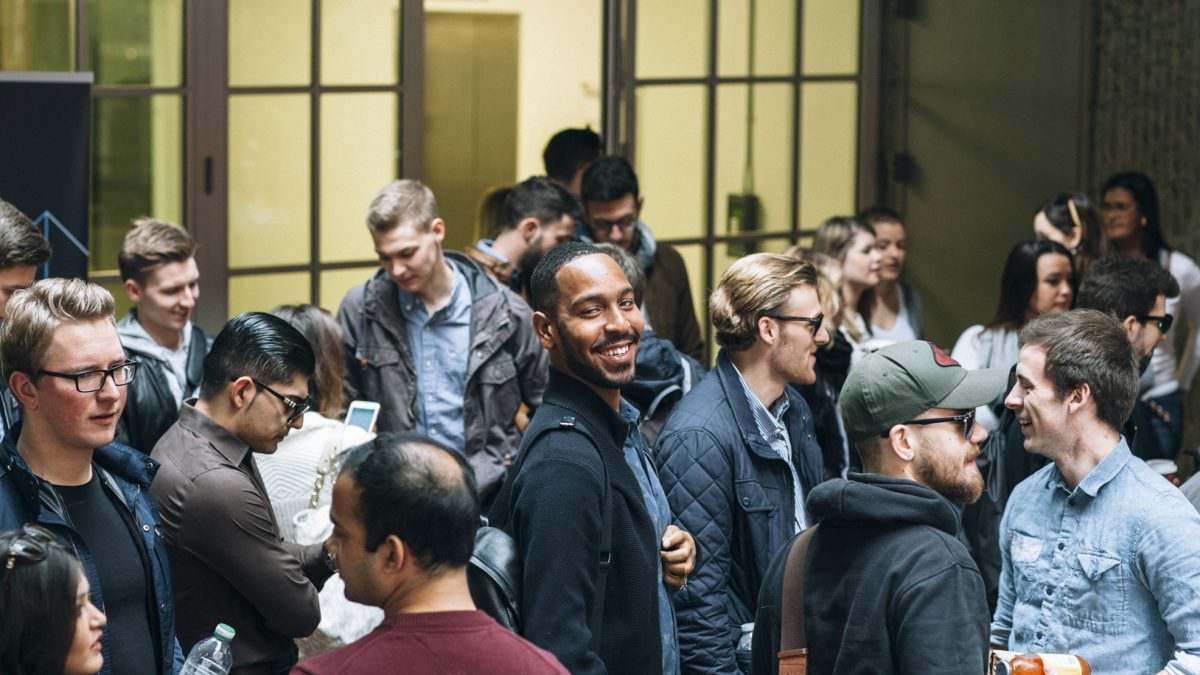 Entrepreneur and Hult professor Mike Grandinetti explains how getting an MBA can help both aspiring and established entrepreneurs alike.
To get the lowdown on the value of a business degree for entrepreneurs, we caught up with Mike Grandinetti, professor of entrepreneurship, innovation, management, and marketing at Hult International Business School.
Mike was an obvious candidate as our go-to guy for advice on this topic. He's one of Hult's most popular lecturers and has won numerous awards for teaching excellence. But he's also an accomplished entrepreneur who, since beginning his career as an engineer in Silicon Valley, has been involved in the formation of seven advanced technology startups and helped lead five venture-backed startups to successful exits, including two NASDAQ Stock Market IPOs.
In addition to teaching at Hult, he is a faculty member at the MIT Enterprise Forum Smart Start program, and a senior lecturer at the Technical University of Denmark and speaks about entrepreneurship and innovation on the TEDx circuit.
Mike, you probably hear the argument that 'real' entrepreneurs don't go to business school. What's your view?
Well, I'd agree in the sense that entrepreneurship can't be learned in the same way as traditional MBA subjects like accounting or finance. The Nike motto, "Just Do It," is pretty good advice for entrepreneurs. You want to be an entrepreneur? The only way to learn how is by doing it—doing it and failing and then doing it again until you finally get it right.
I think an MBA can help. But I tell students to look for programs where faculty are experienced entrepreneurs themselves, and, ideally, current practitioners. Students should seek out programs where they'll have opportunities to roll up their sleeves and create new ventures, whether that's through new student ventures and pitch competitions, on-campus "hackathons" or consulting projects for other startups.
"Remember, working for a startup isn't just a job. It's a serious lifestyle choice."
At school, students should sign up for practical electives to learn about current methodologies such as design thinking, lean startup and raising capital.
Many MBA programs now have on-campus startup accelerators for both students and alumni—and some have seed capital funds that invest in student ventures. In Boston, the DormRoomFund, capitalized by an institutional venture capital firm, has student representatives on 12 research university campuses in the area, including MIT, Harvard, Northeastern and Tufts. They make $20,000 seed investments in promising student ventures. Stanford has the StartX Fund for its student entrepreneurs.
Students should try to get as much exposure as possible to entrepreneurs, especially those of their own generation, as well as venture capital and angel investors. They should try to meet entrepreneurs and investors who come as guest speakers in class or participate in on-campus entrepreneurship student club events—wherever they can find them. They should also get off campus regularly and attend venture-centric meet-ups and other events to get a feel for how the local startup ecosystem functions. There's a better chance of making those kinds of connections at campuses located in established global innovation clusters—Boston/Cambridge, the San Francisco Bay area/Silicon Valley, London, Berlin, or Singapore.
Social entrepreneurship is a rapidly emerging field. Many of the same arguments apply. I actually think getting a degree is one of the most effective ways to be exposed to this domain.
And don't forget, business schools are a great place to meet co-founders and start your venture. Some amazing companies were launched on business school campuses by student co-founders: Airbnb (Rhode Island School of Design), Microsoft, Facebook and Rent the Runway (Harvard Business School), Warby Parker (Wharton School), GrubHub (University of Chicago), Uber (Stanford) and Akamai (MIT).
"So many have an overly glamorized view of what it means to be an entrepreneur. They underestimate how hard it is."
What are some of the most common mistakes business students make in planning for entrepreneurial careers?
Well, you know, students can be swayed by what's in popular media. So many have an overly glamorized view of what it means to be an entrepreneur. They underestimate how hard it is—how heavily the odds are stacked against any single venture, the extraordinary level of commitment and sacrifice required to get a business off the ground. I tell students to remember working for a startup isn't just a job, it's a serious lifestyle choice.
What advice do you have for students who are looking for professional experience before starting their own ventures?
The best professional experience is one that's directly relevant to the job you aspire to. So, if you want to start a company, one of the best experiences you can have is to work in someone else's startup first and learn from them. A lot of students tell me they want to get experience working for a big firm first before starting their own venture. But my view is that, with a very few noteworthy exceptions, working for a large global company will not be of much value to someone who wants to be an entrepreneur.
The differences between big companies and startups—in corporate culture, velocity, performance expectations—are vast. In general, my advice is: if you want to work at a startup, start at a startup. There will be far more room for growth there—more chances to have a significant role, bigger responsibilities.
"Business schools are a great place to meet co-founders and start your venture."
Bottom line, if I know I want to work at a startup or launch one of my own, is investing all the time and money on a business degree worth it?
Yes, if you are purposeful in taking advantage of all of the resources and connections available to you, in the classroom, on campus, in extracurricular activities and in the startup ecosystem where you are studying. I've seen many of my students grow remarkably during their time in business school. Many are now well on their way to launching and growing exciting, innovative startups in San Francisco, Boston, London or other cities around the world.
---
Want to build a career on your own terms and learn to think like an entrepreneur?

---
Mike's bonus tips: Hackathons, accelerators, and what aspiring entrepreneurs need to know about them.
You mentioned "hackathons." What's up with those? What are they and why are they so popular?
A "hack" is a quick, creative, but maybe inelegant solution to a problem or limitation. A "hackathon" is a mashup of the terms "hack" and "marathon."
Hackathons have quickly emerged as key places for networking, job recruiting, pitching and in many cases, winning cash for your startup. For example, Salesforce.com awarded a $1 million prize to a team that came up with the most innovative solution to a challenge it issued. Kleiner Perkins, the big venture capital firm, sends partners to about 20 collegiate hackathons a year.
Recruiters and startups use hackathons to see which students thrive in a chaotic environment that models the dynamic of a startup. For students, hackathons offer a "test drive"—the chance to experience the intensity of working for a startup before committing to a job.
Last year, the world's largest organizer of hackathons, UP Global, delivered 1248 StartupWeekend hackathons in 568 cities across 112 countries worldwide, with 105,000 attendees. This year they figure the number will rise to 1800 hackathons with many student participants. University-specific hackathons are now a big part of the tech startup scene, with over 150 intercollegiate hackathons expected to be held on U.S. college campuses in 2015 according to Major League Hacking, the "NCAA of Hackathons."
What's a hackathon like?
Typically they run from Friday night through Sunday night, and are designed around small teams who gulp Red Bull and Starbucks while working together to find quick solutions, often by writing software applications. At the end of the weekend, judges circulate and review each team's "hacks" to pick winners.
For MBA students who don't have technical backgrounds, or have not yet attracted technical co-founders, non-coding hackathons like Protohack offer a less intense experience. Protohacks are 12-hour events that allow teams to develop prototypes without writing computer code. Instead they use "drag-and-drop" editors, mock-up tools and wireframes to approximate the rapid prototyping common to more traditional hackathons.
What about "accelerators"? What are they, and what should students know about them?
An "accelerator" is designed to accelerate the market traction of a startup. The first two accelerators were founded in 2005 and 2006: Y Combinator started in Boston, and Techstars started in Boulder, Colorado. Now accelerators are a global phenomenon.
There are a variety of different business models for accelerators. The most common involves selecting a small number, typically about ten, through a highly competitive application process. Winners are hosted for 90-120 days "in residence" with their cohort, and get intense mentorship from entrepreneurs and angel investors who push them to achieve market validation fast. In exchange for this access to mentors and investors, the startups are typically required to sell approximately five to seven percent of their equity for an investment of between $50,000 and $150,000. At the end of the program, there's a "Demo Day," where entrepreneurs share their progress with the local investment community.
With top-tier accelerators, hundreds of angel investors and venture capitalist attend. Many view this as the first rung on the venture capital ladder. The leading accelerators are now very hard to get into.
There are also "pre-accelerator" programs like StartupNext, created by both Google for Entrepreneurs and Startup America. In just a year, StartupNext has helped place over 40 global ventures into top-tier accelerators.
Worldwide, there are at least 1500 accelerators. The best ones have a universally established track record of success. The latest trend is toward more industry-centric accelerators, from Hacking Health in Montreal and Rock Health in the Bay Area, to energy accelerators such as SURGE in Houston, the Qualcomm Robotics Accelerator in San Diego, the Mobility Automotive Tech Accelerator in Detroit, and the LearnLaunch Education Technology Accelerator in Boston. Notable non-US accelerators include Startupbootcamp and Seedcamp, which are pan-European in scope. There is also MassChallenge in London, EISP8200 in Israel, Start-Up Chile in Santiago, Joyful Frog in Singapore as well as Techstars in Berlin. Well-known graduates of accelerators include Airbnb, Dropbox, Stripe and Next Big Sound.
---
Want to build a career on your own terms and learn to think like an entrepreneur?

Hult offers a range of highly skills-focused and employability-driven business school programs including a range of MBA options and a comprehensive one year Masters in International Business. To find out more, take a look at our blog Why And How Earning an MBA Will Help You As An Entrepreneur. Download a brochure or get in touch today to find out how Hult can help you to learn about the business world, the future, and yourself.
---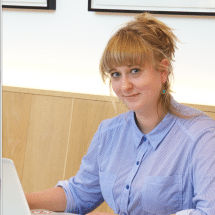 Laura Chung
Laura Chung is a staff blogger and Hult's Creative Content Director. Previously a senior copywriter in PayPal's Worldwide Creative Studio, she has also written and designed online training courses for executives at many well-known brands including Microsoft, Redbull, KPMG, and BT. Laura believes passionately in the power of storytelling in both marketing and learning and indulges her love of stories by writing creatively in her spare time.
Related posts