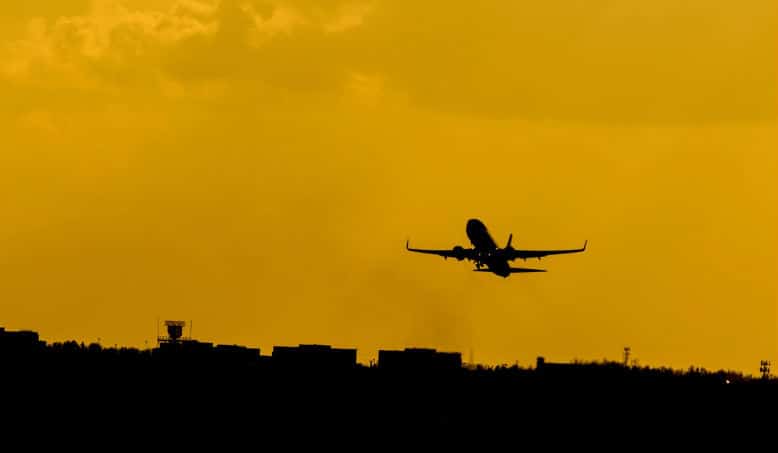 Challenge-based learning is an integral part of the Hult curriculum. And as a Hult student, it's not just your professors who'll challenge you. A number of today's best-known global companies and ground-breaking startups have asked Hult students to help solve their most pressing business problems. In 2018 alone, our students have consulted on projects for organizations as diverse as Audi, Dominos, L'Oreal, PwC, and Yelp
Hult students also seek to solve industry and societal challenges through their own business ventures. On our Dubai campus, two groups of entrepreneurial masters candidates are currently in the final stages of preparing their startup pitches for the Intelak Aviation and Travel Incubator.
Led by the Emirates Group, General Electric, and Dubai Tourism, Intelak seeks to crowdsource the most innovative ideas to reimagine travel and radically transform aviation. Out of hundreds of concepts submitted, just a handful of teams are chosen to take part in an intensive incubation program, which provides mentorship, collaboration, and capital for the development of their venture.
Impressively, two Hult teams have made it to this stage: Safe Flight and Peliere – Smart Logistics. Both teams are set to make their final pitch to prospective angel investors and venture capitalists next week.
We spoke to Thomas Kohlen, a Hult Masters student and member of the startup Peliere, to wish him luck and ask him more about the team's startup idea and incubator experience.
The Peliere team
The Peliere team consists of four members from different countries and different backgrounds, all pursuing their Masters in International Business at the Hult Dubai campus.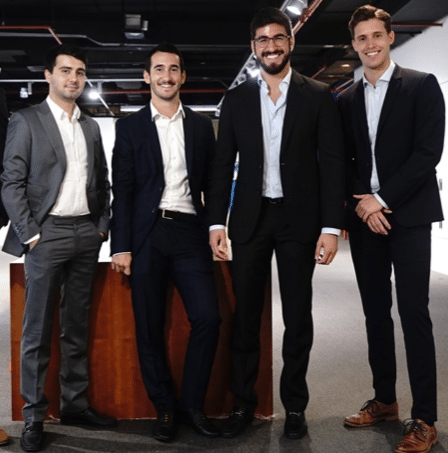 Bahlul Bahlulzade, COO.
Azerbaijan
Bahlul brings relevant experience in the field of logistics, having previously worked in operations for a logistics company. He holds a BA in Politics and International Relations.
Joachim Gutierrez, CMO.
Norway
Joachim has worked as a marketing manager and has experience in sales consultancy. He has a Bachelor of Science in International Marketing.
Humberto Mendez, CFO.
Mexico
Humberto comes from an engineering and management background, and launched his own startup in Mexico. His bachelor's degree was in Mechanical and Electrical Engineering.
Thomas Kohlen, CEO.
Germany
Thomas has experience in retail firm management, performance management, and business psychology. Prior to Hult, he studied his BA in Business Psychology.
Q&A with Thomas Kohlen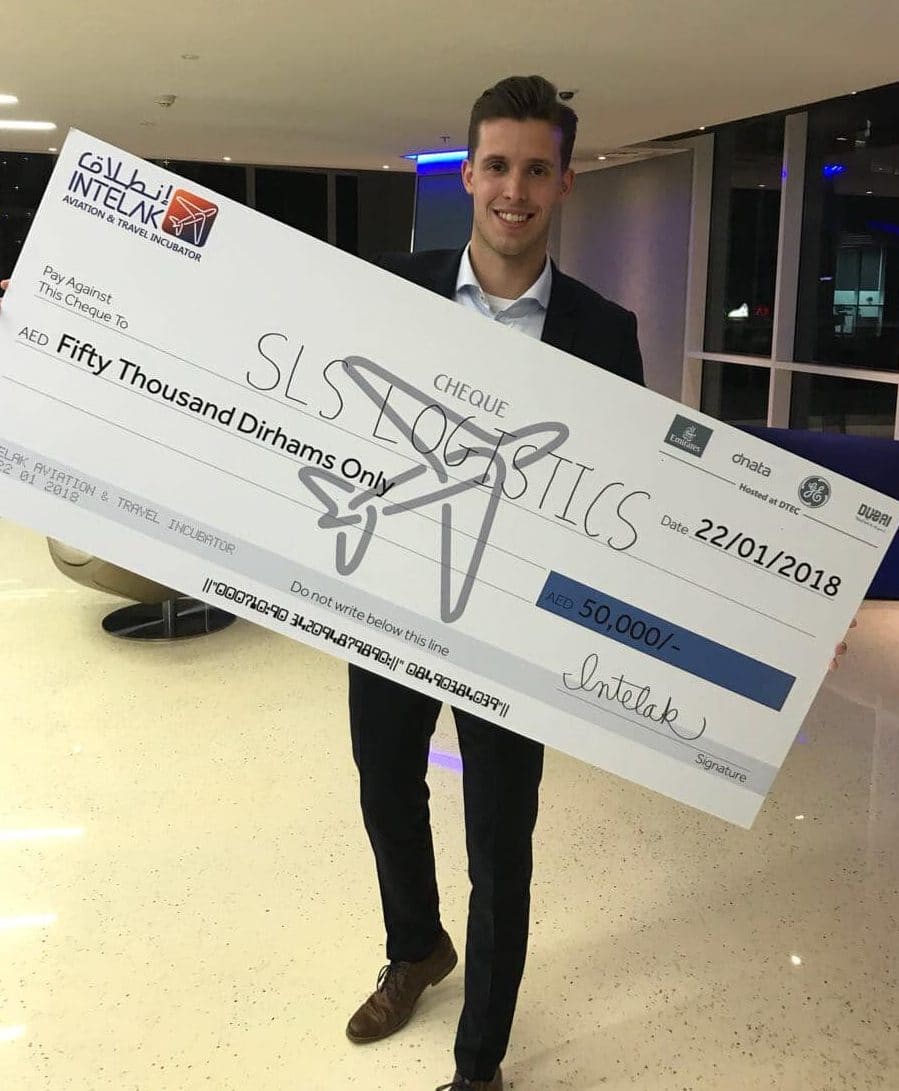 Tell us about your business concept.
We aim to streamline the logistics industry by creating a platform to facilitate charter and part-charter services.
Peliere is a software that will be used by both logistics companies and airlines. The logistics companies will use the software to seek airfreight quotations from airlines by inserting key inputs. Based on those inputs, the logistics companies will be able to find the best quotation for their client to ship goods internationally.
Initially, our plan is to focus on the GCC market (Gulf Cooperation Council) and then gradually to the MENA region, and—ultimately—we want to take it to a global level.
How does the software work? What are the benefits or USPs?
For logistics companies, it will provide an opportunity to work on more quotes simultaneously, streamlining the process and saving costs.
A request will be sent from a broker via the software to all of the airlines registered with the software. The request will be created in a specific format, with minimal writing required. Only key, specific information will be mentioned, such as departure and arrival ports, the total weight, the size and type of cargo, the preferred date of shipping, and whether the request is urgent or not.
This request will be assigned a unique serial number, and the software will detect other exact requests by matching key information (airports, weight, date, and dimensions). This will eradicate the issue of multiple and duplicate requests.
The airline companies will be able to save time by eliminating duplicate requests received from logistics companies. As well reducing the cost per quote, it will increase the number of transactions. And optimizing flight capacity per flight of cargo will result in more business for the airlines.
Where did the name "Peliere" come from?
We were initially named SLS: Smart Logistics Systems, but we rebranded. "Peli" is from pelican, and "ere" is from the old English word meaning "on time," "early," or "soon." We also liked the fact that it sounds like air.
What's been the most challenging aspect of the incubation program?
It has been a learning process to understand how to translate an idea into a prototype that makes business transactions simpler for both the airlines and the logistics companies. Finding the right partners to work with for things like logo creation, video creation, brochure design, and prototype development was also challenging.
For the team, the program meant having to balance our masters studies with working to develop Peliere. We made a commitment to work almost every day on the project, even during busy times at school. Sometimes it was a challenge to have the energy to attend coaching sessions after a long day of class, staying until 9 or 10 in the evening at our Intelak workspace near the Emirates Towers in the "Innovation Hub."
"The program meant having to balance our masters studies with working to develop Peliere. We made a commitment to work almost every day on the project."
What mentorship or support have you received as part of the program?
When we won our initial pitch on the 23rd of January, it locked in our spot in the Intelak Incubator program, giving us 50.000 AED of seed funding for our startup idea.
It also meant we've had a number of coaching and mentoring sessions with different experts, from entrepreneurs to finance and legal experts. They have helped us to prepare for the final pitch to investors on April 30th.
We also met with Sanjay Naik, the VP of Enterprise Effectiveness at Emirates, and the Sky Cargo department to have a proof of concept meeting and introduce our prototype. Their feedback helped us develop future iterations.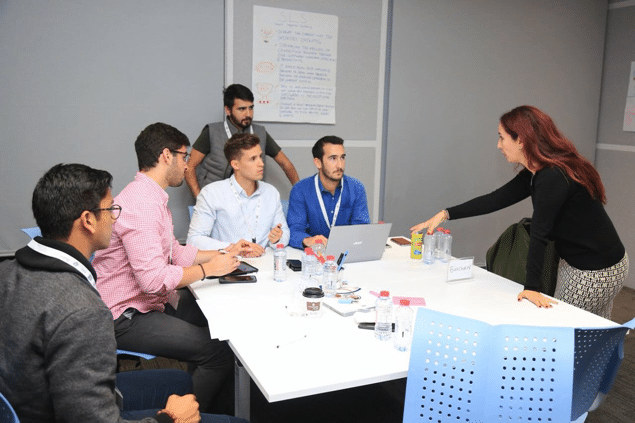 Any advice to other entrepreneurs?
Get feedback, pivot, and fail fast to succeed quicker.
"Get feedback, pivot, and fail fast to succeed quicker."
We wish Thomas and all Hult students the best of luck for their pitches next week! A successful pitch could lead to further collaboration with the organizations behind Intelak, angel investment, or future employment opportunities.
---
To learn more about Hult's practical curriculum and challenge-based learning, download a brochure.
---
Kickstart your career in a state-of-the-art innovation hub by studying at Hult's Dubai business school. To find out more, take a look at our blog Welcome to Hult Dubai. Download a brochure or get in touch today to find out how Hult can help you to learn about the business world, the future, and yourself.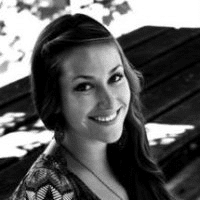 Katie Reynolds
Written by Hult contributing blogger Katie Reynolds who is a freelance writer based in London. Originally from Michigan in the U.S., she relocated to the U.K. in 2010 to pursue a master's degree at Hertford College, Oxford. Today, she writes on topics including business, higher education, healthcare, and culture.
Related posts