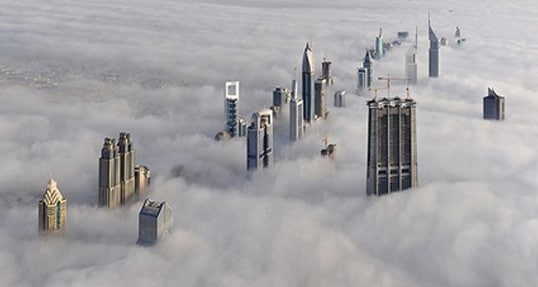 Welcome to Hult Dubai

Hult News, 10 years ago
0
5 min

read
As a long-time resident of Dubai, I am in the unique position of calling this great city my home. As such, I am one of the few people at the Hult Dubai campus for whom the city is not a new one. That's why I believe it's my job to introduce Dubai to newcomers.
I didn't adopt this role until at least a week into my MBA program, when I finally got round to meeting most of my fellow MBAs and MIBs, and saw that I was in the minority on campus. After living in Dubai for 20 years, this does not happen very often. I met people who had been in the city for less than two weeks, and talking with them about why they chose Dubai gave me very different perspectives on the city. But I also received another insight: it is surprising how time doesn't change certain human tendencies.
Most of the students I have spoken to are in Dubai to build networks and careers; many would like to continue their lives here after completing their degrees. Some are also looking to relocate their families, in order to enjoy a higher standard of living than what is available to them in their own home countries. Some are on a "scouting tour", to check the city out before making any definite long-term decisions.
And, unsurprisingly, many also told me about how they had to fight certain Middle Eastern stereotypes in order to convince their friends and families why they had decided to relocate to Dubai in the first place.
Dubai has been on a 10-year marketing push, pouring money into the city. You can see the results in the world's tallest building and largest shopping mall, a second mall with a ski slope, and the Emirates airline, which sponsors every major sporting event, including the FIFA World Cup (the sponsorship also includes building a stadium in the UK). But people still have a warped opinion of Dubai and the Middle East in general. Yes, there are problems here like everywhere else, some unique to the region, but that does not mean we spend our days travelling by camels and dodging falling bombs. There is much more diversity (economic and cultural) in this region than is showcased on news outlets around the world.
As a resident, I have provided insights on the city and the country that most tourists would not get. Sure, everybody went to see the Burj Khalifa and the Dubai Mall, but if you're looking to live and work in Dubai, there is more in-depth information you require. I've helped out where I could, offering tales of my own personal experience of living and working in Dubai—how the city operates, how hiring policies work and how certain industries function. The school gives students cultural workshops on the local culture, but there are certain idiosyncrasies that you only come across when you spend a significant amount of time in one place. I have shared all the little nuances and expectations that I have picked up in my time here.
To better understand why certain things happen in certain ways, I have tried to explain to newcomers exactly why things work differently here compared to where they come from. Not everybody is able to immediately negotiate these differences, and sometimes a different perspective helps to make life a little bit easier. Snap judgments are the worst way to look at things, and my job is to ensure that not everything in Dubai is related to turmoil in the Middle East or the economic recession of 2008.
To provide more realistic impressions of the city, I am very proud to be a part of the local Hult Dubai blog, The Desert Daily. This project is the brainchild of our Editor-in-Chief (and fellow Hult Global Ambassador) Andrea Skerritt. The blog has become an excellent showcase of student life in Dubai, and just what exactly we get up to on and off-campus.
I believe this is a more professional and quite possibly more helpful guide and introduction to Dubai than any one person could ever give. And with all the perspectives from the current full-time students at Hult, this should be a great take-off point for those who are looking to rotate to Dubai, or make it their future home campus.
And of course, should anybody be rotating to Dubai in Module D, the Global Ambassadors will be here. Sarah Mills, Andrea Skerritt and myself will be here to welcome any and all newcomers to the city, and I hope we do a great job of representing both Dubai and the campus.
I myself am looking forward to rotating to Shanghai in Module E, my very first time in China. I'm looking forward to experiencing all sorts of things for the very first time. The Desert Daily will have to be looked after by the local team, maybe even some new faces will step up to contribute, which would be the greatest achievement for us as the architects of the project. In my own way, I will be a brand new student at Hult all over again in Shanghai, and that is the best thing about this program. You just never stop learning, both inside and outside the classroom.
Kickstart your career in a state-of-the-art innovation hub by studying at Hult's Dubai business school. To find out more, take a look at our blog Hult Dubai team moves forward in Hult Prize. Download a brochure or get in touch today to find out how Hult can help you to learn about the business world, the future, and yourself.
Related posts